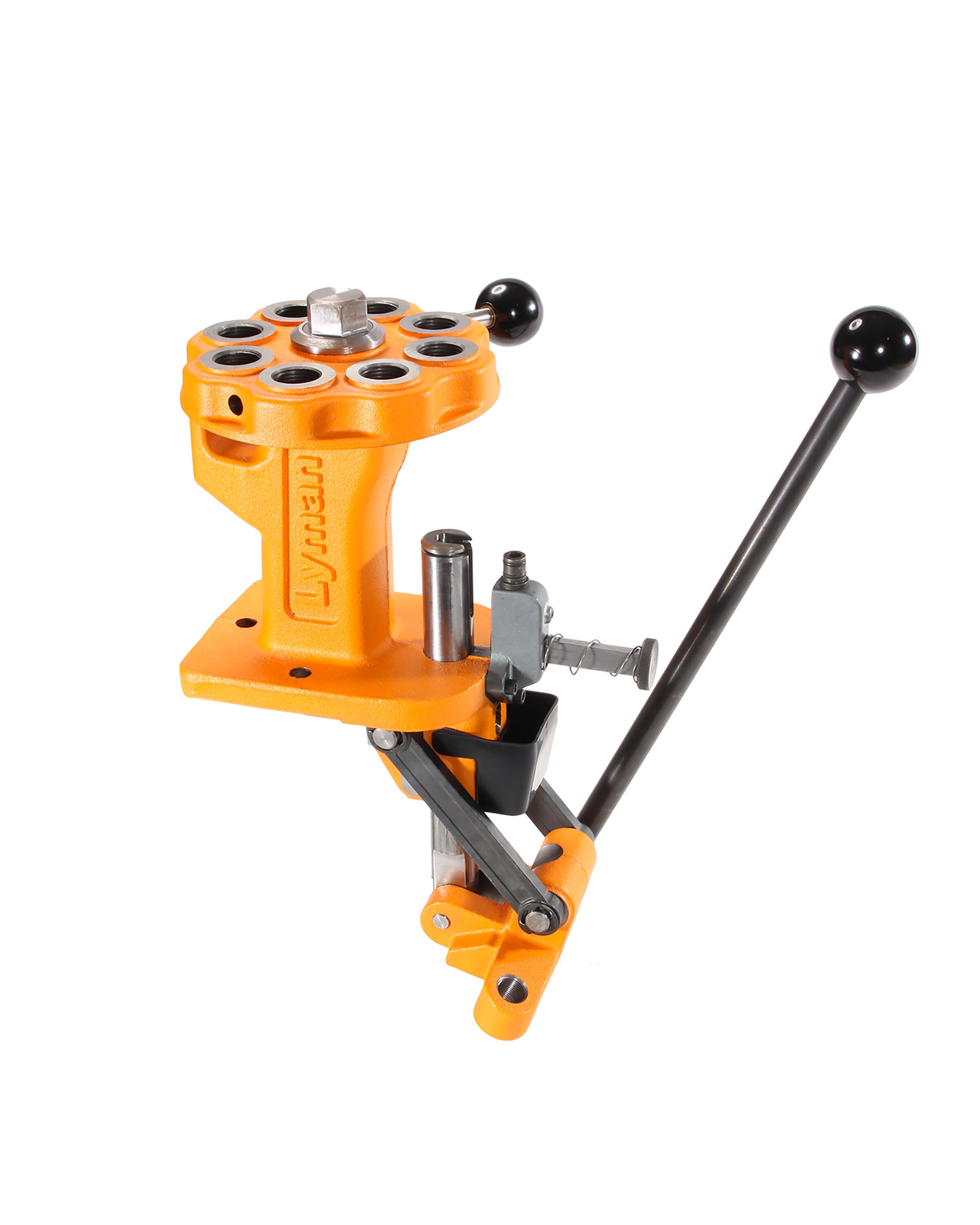 This new, extra large 8-turret press is machined out of heavy-duty cast iron and equipped with an easily removable turret bolt, which makes swapping turrets simple. The 8-die turret station is the largest available and will hold two complete 4-die sets or up to four 2-die sets. Below the turret is a rigid cast iron frame, housing a 1" diameter ram and compound linkage and the frame is large enough to work with even the longest rifle cartridges.
The Brass Smith 8-station Turret Press also comes with a newly designed straight-line primer feed which is reliable and simple to use. Simply push the priming arm forward at the bottom of the ram travel to position it beneath the shell holder. For added safety, the primer feed comes with a heavy steel shield, which surrounds the primer tubes.
Equipped with a comfortable ball handle which can be positioned for right or left hand use, this 8-station press is designed for use with any 7/8" x 14 thread dies and accepts standard shell holders. See the full range of Lyman presses at www.nioa.com.au or ask at your local gun shop.