The Ruger American Rifle Hunter now comes in a Magpul Hunter American short-action stock featuring fully adjustable length of pull and enhanced ergonomics. The Ruger Marksman adjustable trigger offers a crisp release and is user adjustable between 3 and 5 pounds, while the three-lug bolt with 70 degree throw provides ample scope clearance.
This rifle also comes with a factory-installed, one-piece picatinny scope base and the heavy contoured barrel features a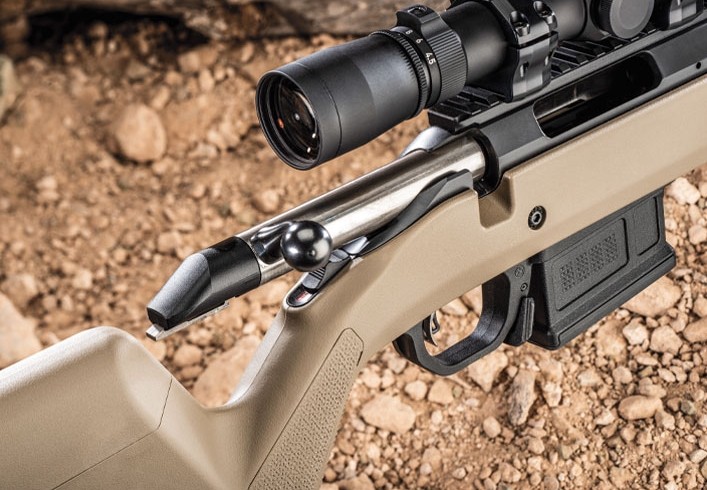 Ruger Precision Rifle Hybrid Muzzle Break to effectively reduce recoil. The Ruger American Hunter is available in either 6.5 Creedmoor or 308 Win. and both are supplied with one Magpul 5-round detachable box magazine. Ask to see them at your local gun shop or visit www.nioa.com.au for more details.