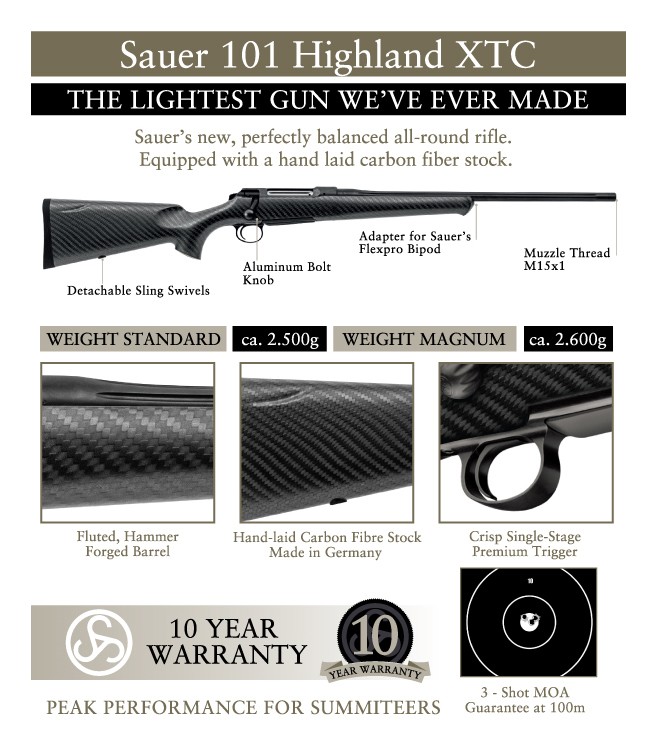 With the brand-new S 101 Highland XTC, Germany's oldest and most traditional gun manufacturer is setting a new in-house weight record at 2500 grams. The result is a perfectly balanced all-round rifle with a hand-laid carbon fibre stock, fluted and factory threaded barrel as well as fluted bolt and all the typical S101 features that guarantee reliability and accuracy out of the box.
Sauer is also presenting a new high-tech Diamond Like Carbon (DLC) surface on barrel and receiver which is unrivalled in rust protection and wear resistance.
Includes 5 round (standard calibres) or 4 round (magnum calibres) flush fitting detachable magazine. This is the perfect rifle for mobile hunters.
AVAILABLE CALIBRES:
.243 Win., 6,5×55 SE, .270 Win., 7×64, .308 Win., .30-06 Sprg.8x57IS, 9,3×62, 7 mm Rem. Mag., .300 Win. Mag.