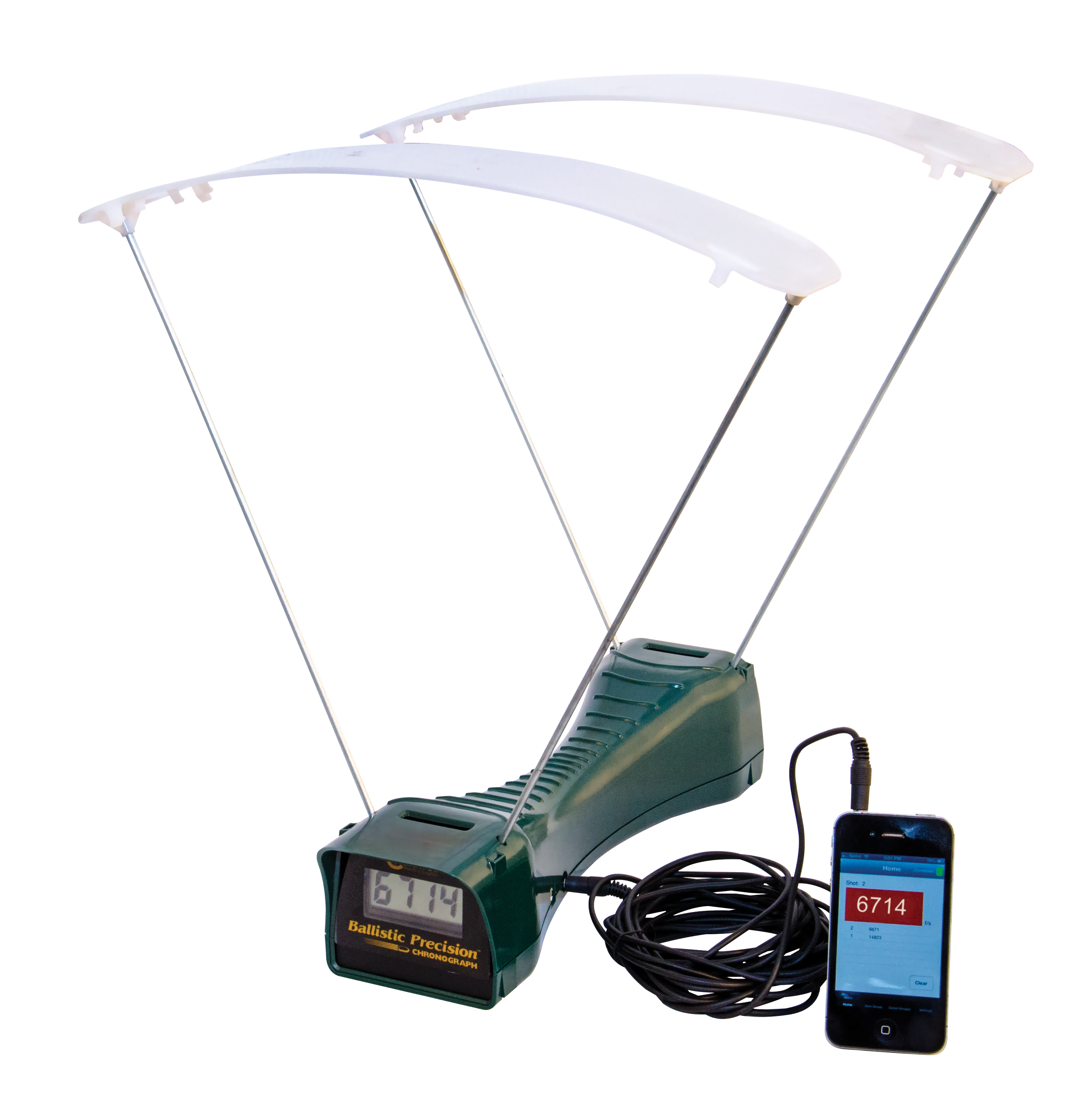 The Caldwell Ballistic Precision Chronograph Premium Kit is a must have for a variety of shooters from handloaders trying to optimise load data to archers and air gun enthusiasts. This chronograph will provide an accurate velocity reading from speeds of 5 to 9,999 fps and all within 0.25% accuracy.
The kit includes a 15' audio jack cable which can be plugged into a Smartphone or tablet that uses a free app called "Ballistic Chronometer" available for iOS or Android. This App will display the velocity of each shot on the screen and record it with other data identifying the current load and environmental conditions during the shooting sessions. Other data calculated by the App include average velocity, standard deviation, minimum velocity, maximum velocity and velocity spread for shot string.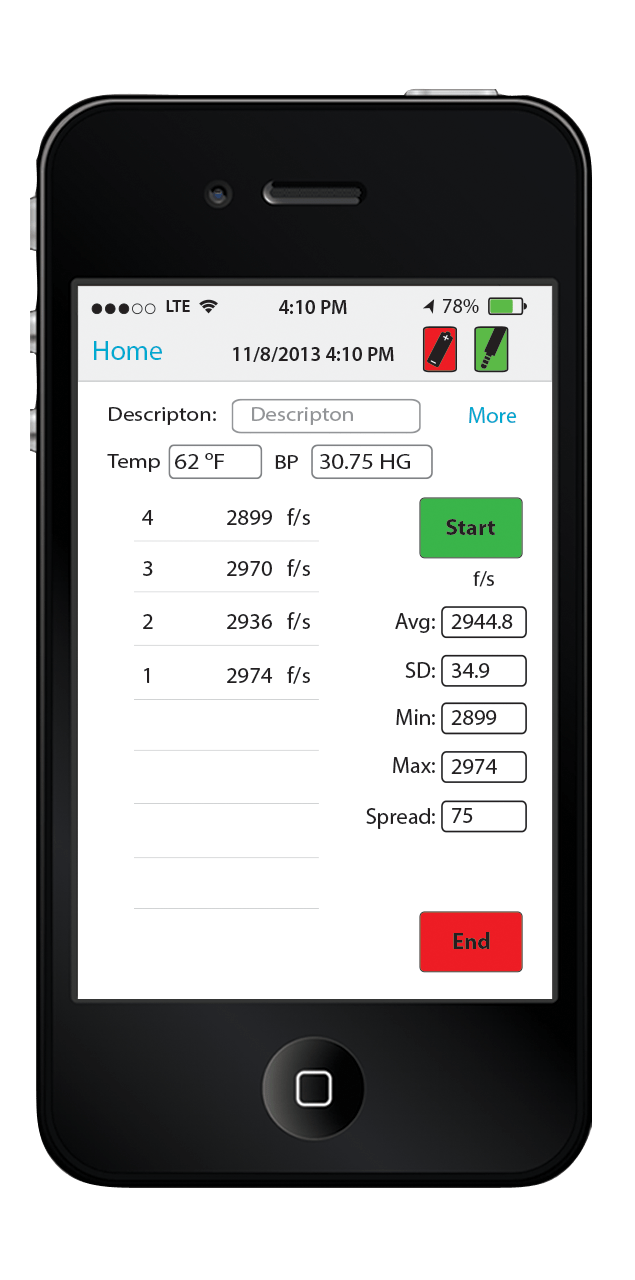 This data is stored and can easily be exported through email or SMS messaging, or simply stored for recall at a later date. The chronograph also remains simple to use, giving a readout of velocity in feet or meters per second on a large LCD screen. To find out more visit www.nioa.com.au
PS Our editor, Marcus O'Dean, purchased one of these and has been very happy with its performance to date.