Marcus O'Dean reviews the Gerber Truss Multi-Tool and is pleasantly surprised.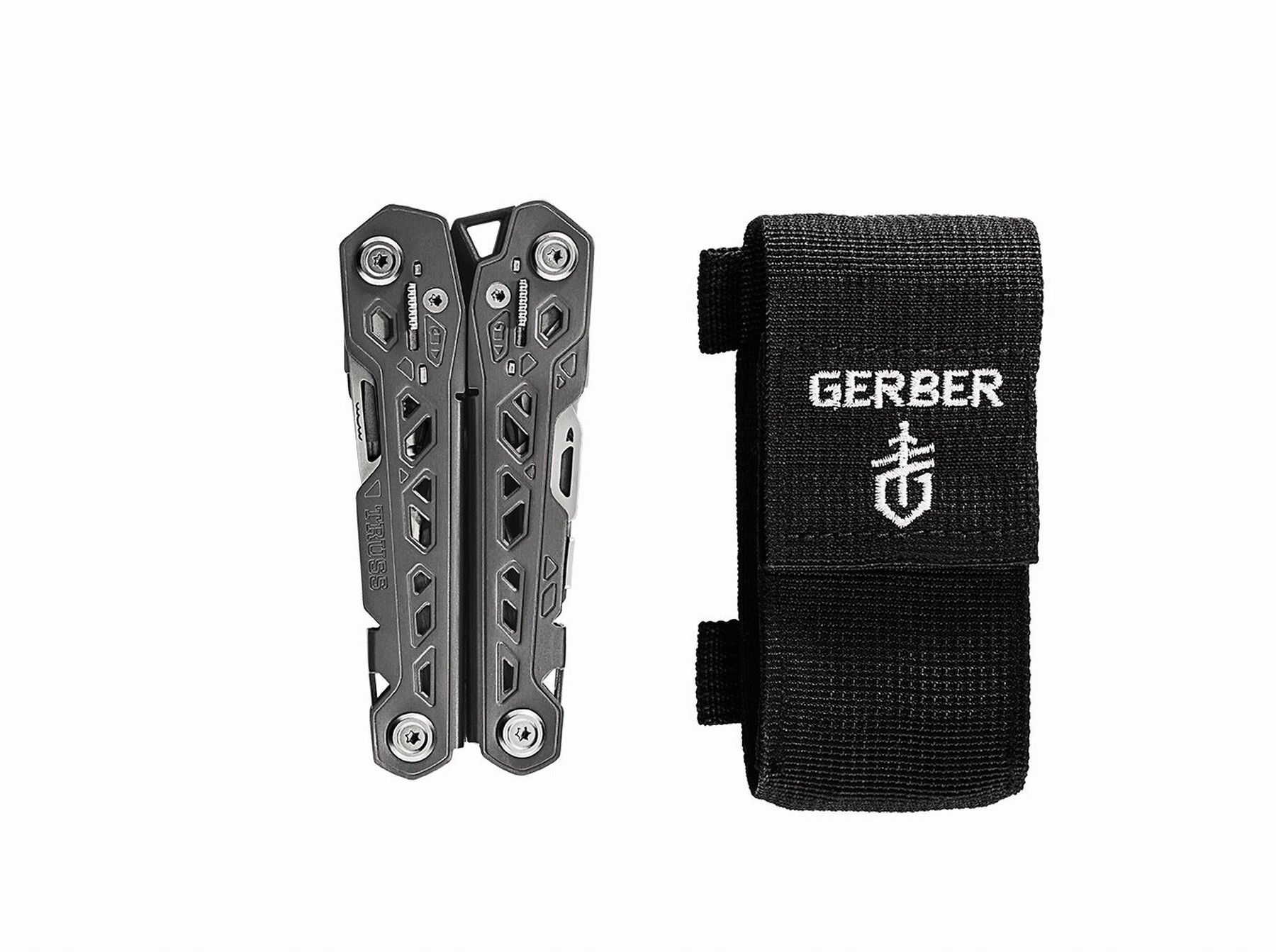 When Winchester Australia sent me the Gerber Truss to review I did not know what to expect, so I was looking forward to a new experience. Sitting squarely in the mid-size range for such tools, the Gerber Truss impresses with a solid attractive appearance straight from the box. At a hand-filling 105mm in length and solid 258 grams cased, it is tapered from 48mm wide at the accessories end to 34mm at the pliers end folded. The tools are all in a brushed stainless steel finish while the casing, also of stainless steel is of a battleship grey colour.
Gerber Truss Listed Functions:
Spring-loaded needlenose/standard pliers
Wood Saw
Clip point drop-point blade
Half-serrated drop-point point blade
Phillips Head screwdriver
Wire Strippers
Wire Cutters
Bottle & Can Opener – Small Flat-Head Screwdriver
Scissors
Awl
Large Flat Head Screwdriver – 4cm Ruler – Reverse-Side File
Medium Flat-Head Screwdriver – Wire Stripper
Scissors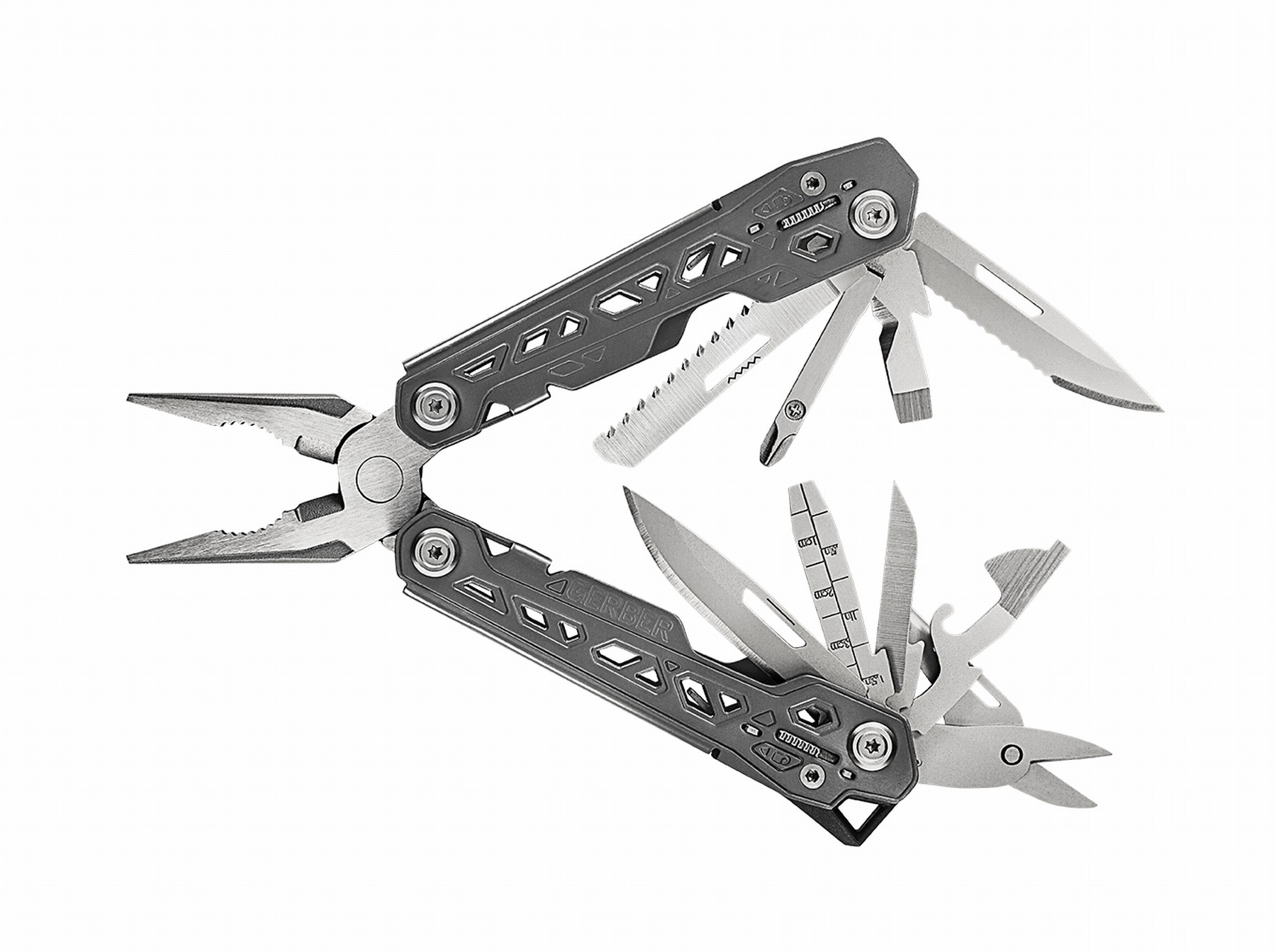 Findings. The Gerber Truss probably goes head-to-head against a Leatherman Sidekick in features and size, but it approaches some tasks a little differently to convention. For example, the Wire Stripper is an Open Edged 'V" on the shank of the large Flat-Head Driver and it is novel in approach, one sided, you need to place the coated wire against a flat hard surface and rotate a few times to strip it, but it worked for quite fat wires well – jury's out.
The Scissors are a little bit "dinky", but cut a few layers of paper jim-dandy, while the pliers gripped well, having just shy of 0.5mm side play. The non-replaceable wire cutters snapped fencing wire very competently.
The saw's jagged 50mm blade cut hardwood with no troubles and it would be a decent substitute to make inlets for rough joinery, if you were without a chisel and tenon saw.
The novel-shaped Awl was a bit of a mystery, possessing no thread hole, for when you wish to punch holes in leather and draw twine through. Nor did it have a single-edge bevel. It's not a war-winner, but the scary-sharp point ripped through 3mm leather very satisfactorily – you could make your holes, then grip your twine in the needle-nose pliers and punch it through easily though.
Now to the two blades. The straight and half-serrated (more like two-thirds really) blades exited the box with good working edges, which I licked a few times gently with a ceramic rod to make paper-slicing sharp. Of classic long drop-point shape. I'd hazard a guess that the steel is a 420 variant, but in my research I found no joy. Suffice to say a box cutting session proved the blades' shape, taper and primary bevel halfway down from the substantial 2.5mm thick spine made short work of the task. The edges held up well and, after a 10-minute session, a brief 20-second lick on the ceramic brought it back to scary.
Openin' and Shuttin'. On both sides of the two grey handle bases sit four 8mm-long serrated spring-loaded tabs. These tabs, when pushed, allow a bar, which locks all the accessory tools open via a U-shaped recess on their backs, to be released so the tool can be folded back inside the handle.
Easy one-handed opening with most of the tools is a definite bonus, but that functionality is limited to a small degree by some of the tools being within the profile of the handle scales, which allows the tool's dimensions to be less lumpy. If you use and abuse your Truss and it loosens up the play, it is a dead-simple matter to re-tension the whole tool at the pivot points using a small star-head driver.
The Wrap. Previously I mentioned that this tool is comparable with the Leatherman Sidekick. Both are well-finished, attractive tools that are basically fit for purpose, that being a carry-all for someone who needs to do an occasional small maintenance or stop-gap task, when major single-use tools are not to hand. The Sidekick is made in the USA, while the Gerber is made in China, hence the Leatherman's pricing at roughly 40 percent more expensive than the Gerber – in my opinion, the difference is not justified. There are a few tiny niggles with the Gerber (ditch the scissors, modify the awl and provide a slightly beefed up cordura pouch), but at the end of the day, I'd be happy to carry it daily for a majority of those "just in case" situations – and isn't that just what a multi-tool is supposed to do?