Nikko Stirling's new line of riflescopes represent a good bargain for hunters and varminters.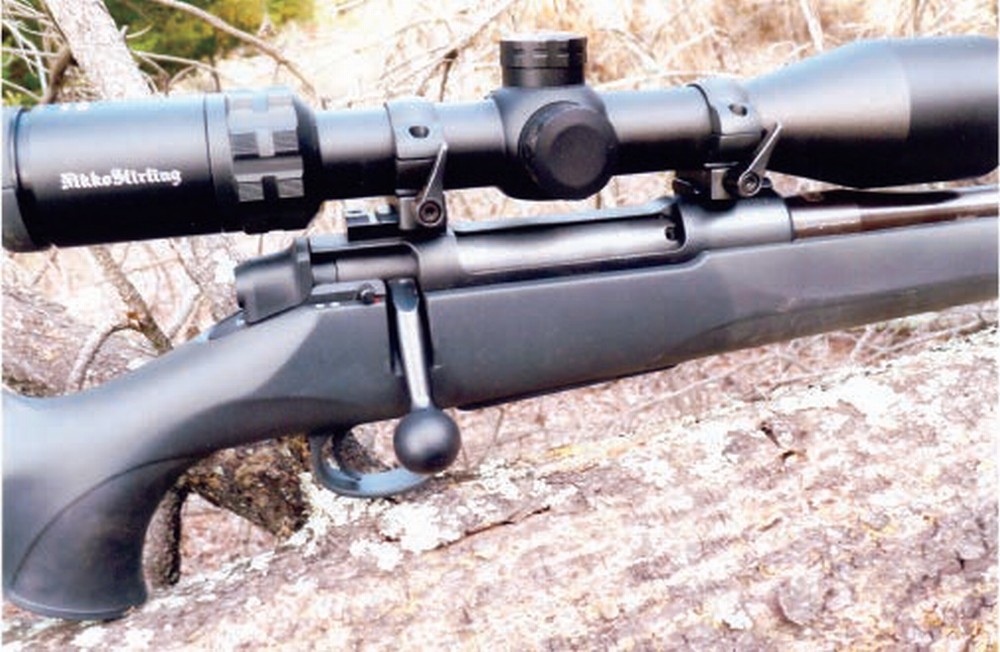 Almost half the price of European models and produced with 30mm main tubes with 1/4 MOA clicks, the OCTA 2-16×50 lends a high degree of flexibility to the optics
In 1956 Malcolm Fuller head honcho of Fuller Firearms saw the need for a scope of moderate price. Quality scopes were available to big game hunters – the imported Pecar and Kahles and American Lyman and Redfields for example – but their price was far greater than the average hunter could scrape together. With a typical Aussie attitude, Malcolm Fuller founded the Stirling Scope Company Ltd, in Tokyo, Japan and introduced the economically priced Nikko Stirling line of riflescopes to Aussie shooters. They've been around for a long time now and have gained a reputation for being good value for money.
The Nikko Stirling scopes were far smaller and lighter than the typical German scopes of the time. More importantly, however, they were cheaper than anything being imported, as well as two scopes being made in Australia – the Field and Raven. While the optics of these early Nikko scopes couldn't match the optics of high-grade Kahles and Pecar scopes of that era, they proved to be rugged and reliable enough to become a popular choice with many Aussie battlers.
Over the years Nikko scopes have undergone a steady process of improvement and by the mid-1970s the Silver Crown and Gold Crown fixed power and variables models were competing strongly against the Bushnell Banner and Tasco lines. In recent years we've seen Fuller Firearms incorporated into Outdoor Sporting Agencies and the development of a wide range of better quality riflescopes which includes the Ultimax, Diamond and Panamax lines.
Nikko Stirling took a giant giant leap upmarket, however, when they employed a former Zeiss engineer responsible for the German company's top-of-the-line Victory 8 zoom line to design a new series of scopes for them. This resulted in six superior quality scopes which were designed using sophisticated computer software to accomplish the mathematics required to produce the best and least expensive optics. The HORNET ED, extra low dispersion glass; OCTA 8x Zoom; METOR, top resolution; BOAR EATER FOV, extreme field of view; DIAMOND FFP, first focal plane tactical; and AUTO-COMP, Ballistic Compensation; are more upmarket than any Nikko that's gone before. OSA sent me a OCTA 2-16x50mm scope along with the Mauser M18 they sent for review to allow me to evaluate it.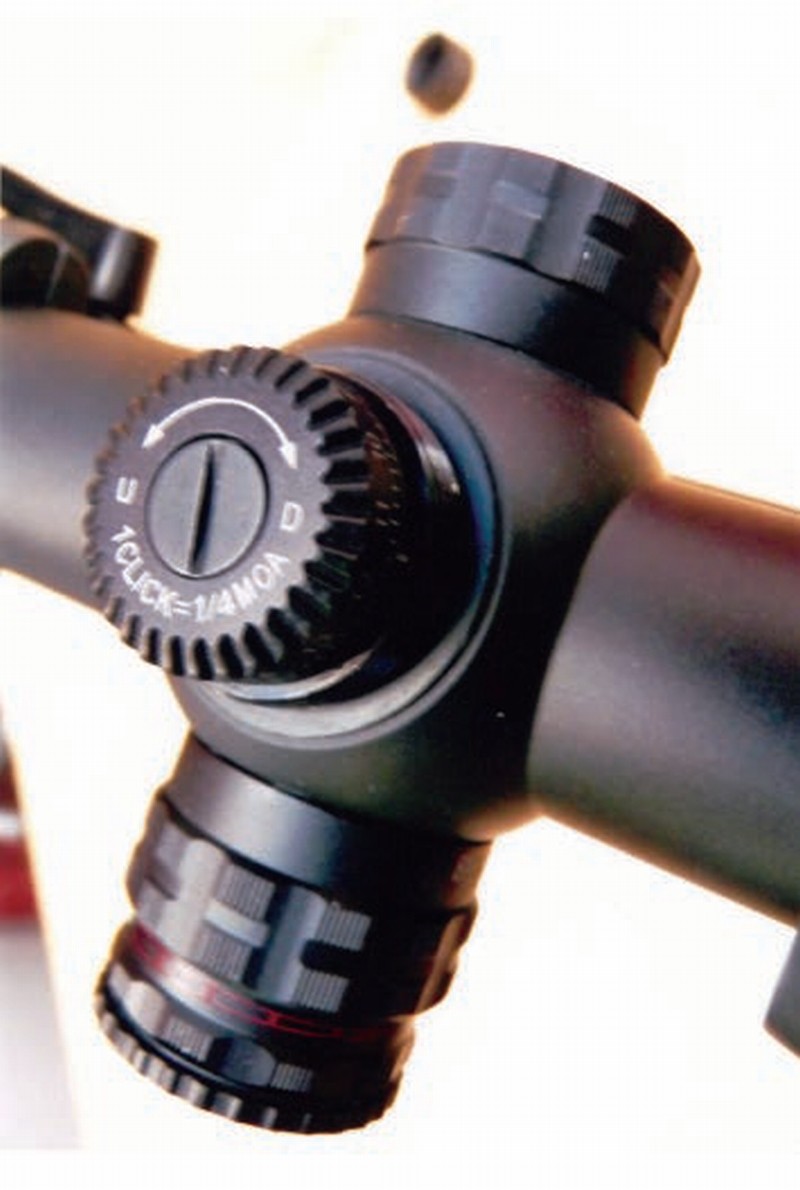 The OCTA has numerous options but to my thinking the lower end has a wide enough field to allow close shooting and allows quick acquisition on running game. The V8 zoom puts a 16x limit on the upper end but makes distance shots possible. So this scope is really versatile, offering the best of two worlds.
The OCTA has a length of 355mm, and has a one-piece 30mm main tube with enough latitude on either side of the capped adjustment turrets to allow the scope to be moved forth and back in the rings to adapt for individual eye relief. The OCTA retains the European-style quick diopter focus by turning a rubber buffered eyepiece. The turrets are designed with finger turning dials and are graduated with 1/4 MoA clicks at 100 metres. Elevation and windage range of adjustment is 40 MOA.
The scope is matte black and the power ring is large and grooved. The field of view at 100 metres shrinks inversely from 21.1 metres at 2x to 2.5 metres on 16x. (63.3 feet at 100yd. to 7.9 feet at 16x). The lefthand turret has a battery compartment for an illuminated reticle controlled by a variable rheostat. Power is provided by one CR 2032 battery. It offers the choice of a red or green dot. Intensity is bright enough when turned all the way up, to clearly see it in bright sunlight. The inner wheel corrects parallax from 15 metres to infinity.
After using a similar system on driven hogs in an Austrian forest, I've become a true believer in lighted reticles for most big game hunting. It is amazing how quickly the eye is drawn to the centre and how fast that centred spot of light can be dabbed on the target. If you don't think you need this feature, don't dismiss it until you have tried it.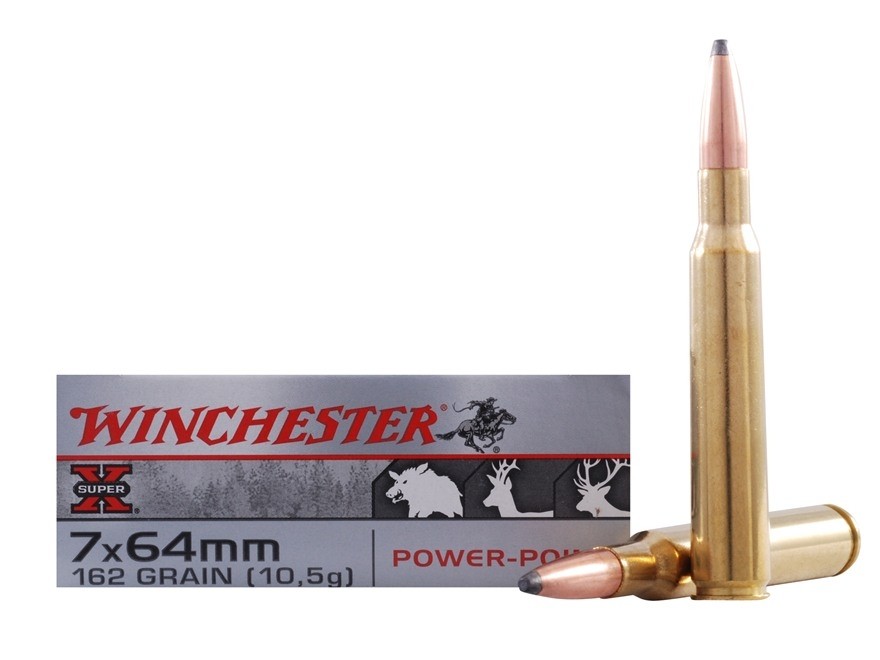 Good quality optics are essential in a hunting scope which sees a lot of use in those critical periods at dawn and dusk where light conditions are poor. The OCTA's fully multi-coated lenses and 50mm objective offered excellent light transmission and, from what I could see, no colour distortion. The completely sealed system makes it fogproof, waterproof and shockproof. The deeply recessed objective lens acts as a non-reflective sunshade and is just another feature of the mono-tube, as is the fast-focus ocular eyepiece shrouded in soft neoprene.
The No. 4 Dot glass-etched reticle consists of a fine crosswire with centre dot and three thicker bars – one on each side and one vertical bar. The reticle is positioned in the second focal plane where it grows larger as power decreases and becomes smaller when magnification is increased. This works just fine since a large dot is easier to see at close range and hold on a moving target, while a smaller dot allows finer aim to be taken on a distant animal.
Optically, the OCTA performed extremely well. Colour rendition is quite accurate, resolution is very good and the image sharp and clear to the edges. Eye relief is adequately long at 76mm and the fast focus eyepiece works well. The scope's adjustments didn't track too precisely during sighting-in and after I finished accuracy testing the Mauser M18, I took time to "shoot the square" which is a method of checking how accurate the click adjustments are for tracking and consistency. With the scope sighted dead-on at 100 yards, the process consists of firing three shots at the centre of my sighting-in target which has one-inch squares. Then shifting the adjustments, moving them 12 up and 12 right, holding the dot on the centre aiming mark, and firing another two shots. Next, the reticle is shifted 24 clicks down, 24 left, then 24 left, up 24, firing three shots after each adjustment. The final shift is 12 right and 12 down, which should put the dot right back to the original zero, to fire the final group.
This is admittedly, a tough test and the OCTA disappointed by not achieving precise changes. The click adjustments weren't crisp either, and felt a bit spongey. This is puzzling because the much cheaper Nikko Panamax model I tested a while ago, surprised me by having near perfect repeatable adjustments. This is not to say that once the OCTA is sighted in, it won't hold zero it will – but it may take a bit of extra tinkering with the adjustments before you get your rifle sighted-in. This is not uncommon even with some expensive scopes and not a big problem.
The OCTA is also available in a 1-8×24 version which is a great choice for a dangerous game rifle or a lever-action.
Overall there is a lot to like about Nikko Stirling riflescopes and there's something to suit every kind of shooting sport. Long range enthusiasts who are fans of MIL standard 34mm main tubes should definitely investigate the Diamond FFP which has a new PPR (Precision Rifle Reticle which allows fast and easy drop compensation and range finding.
In my ongoing quest to find top-notch hunting scopes in the $500-$600 category, I am satisfied that the shooter on budget won't be disappointed with one of the new OCTA, METOR or BOAR EATER Nikko Stirling models. Many things about Nikko's line-up are incredible. If you can't find one of these scopes that suits your needs and gives you pleasure to hunt with, it is time you took up golf or bowling.

Specifications Nikko Stirling OCTA 2-16x50mm
————————————————————–
Manufacturer: Nikko Stirling Co, China
Model: OCTA 8x Zoom
Magnification: 2-16x50mm (tested)
Finish: matte black
Field of view (M @ 100metres):21.1m (2x); 2.6m (16x)
Eye Relief: 76mm
Click value: 1/4 MoA
Windage and elevation adjustment range: 40 MoA
Length: 356mm
Features: 8x zoom; side focus knob for parallax from 15m to infinity; illuminated dot reticle; fast focus eyepiece;
Price: $590.00
Trade enquiries: Outdoor Sporting Agencies. PH: (03) 8353 2626 Web; www.osaaustralia.com.au