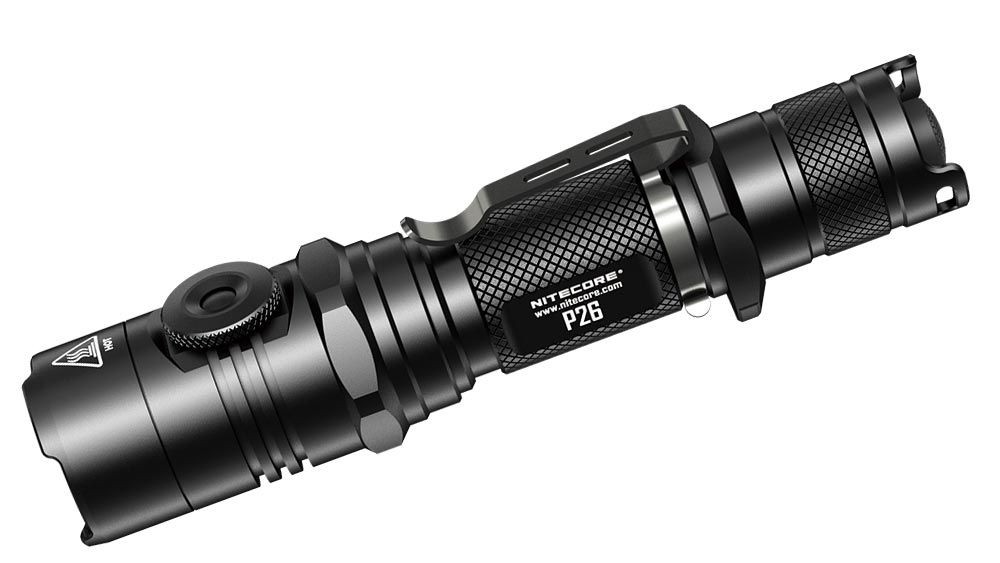 Here we review the Nitecore P26 Tactical Flashlight which offers Infinitely Variable Brightness control for immense versatility and utility in maultiple situations.
Born for tactical applications, the Nitecore P26 utilizes a CREE XP-L HI V3 LED to burst a maximum output of 1000 lumens. Crystal Coating Technology combined with "Precision Digital Optics Technology" for unparalleled reflector performance with maximum beam distance up to 310 meters.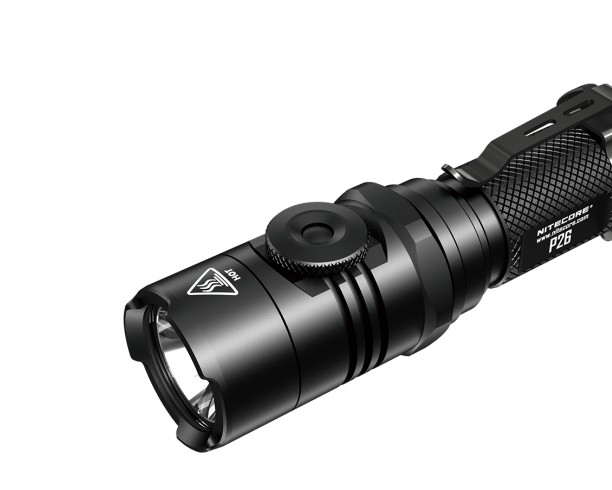 Innovative Rotary Switch
An innovative rotary switch located near the flashlight head allows for infinitely variable brightness adjustment from 0.5 to 1000 lumens, and the strobe mode makes the P26 ready for any challenge.
Adjust the rotary switch to pre-set a desired brightness level, which can be accessed instantly by pressing the tail switch.
Tactical Forward Switch for Direct Momentary Illumination
Half press and hold the tail switch to turn on the light momentarily. Release the switch to turn off the light.
Impact Resistant Mechanism Ensures Recoil Resistance
Preventing the installed battery from deviating due to recall force of repeating shooting.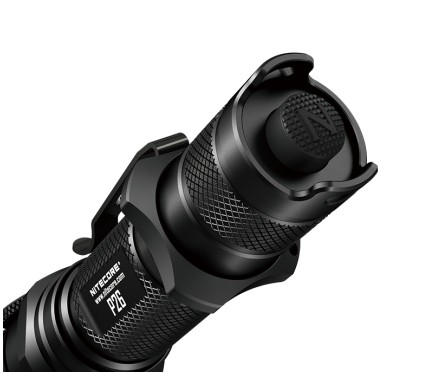 Integrated Advanced Temperature Regulation Module
With Advanced Temperature Regulation module, the P26 regulates its output and adapts to the ambient environment, thuis maintaining optimal performance.
A U-shaped tailcap prevents accidental activation and features tail-stand capability.
For all-weather operations the Nitecore P26 is waterproof in accordance with IPX-8 (two metres submersible)
Specs
Max Output (Lumens) 1000
Beam Distance (Meters) 310
Max Beam Intensity 24000 cd
Max Run Time 500 h 0 m / 20.83 d
LED CREE XP-L HI V3
Reflector SMO
Battery 1 √ó 18650, 2 √ó CR123, 2 x RCR123
Special Modes Strobe
Beam Color White Light
Length 149 mm / 5.86 in
Head Size 31.8 mm / 1.25 in
Weight 128.5 g / 4.53 oz
Feature Infinitely Variable Brightness
Activity Hunting, Law Enforcement
The P26 is a standout performer and is only one of a multitude of outdoor lighting products which boast quality and performance second to none in a very crowded market. Nitecore products are distributed in Australia by Tasco Sales Australia. Web www.tasco.com.au
You can check out Nitecore's range at www.nitecore.com