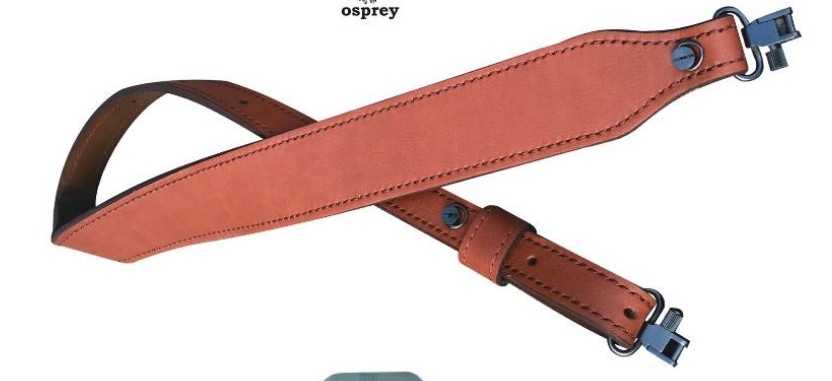 Osprey offer a great range of rifle slings at very affordable prices that are built for comfort and made to last. Firstly, their neoprene slings are soft to touch and will hold on your shoulder, as its neoprene finish offers stretch, grip and a dimpled back to avoid slipping. Available in the choice of camo or black, they also feature an adjustable strap made of heavy-duty nylon webbing that is securely stitched to the neoprene.
Also available is a leather sling that is quite pliable and ideal for any firearm as it also adjustable for length. All

Osprey slings come equipped with quick detachable swivels. These swivels feature a locking screw to ensure they won't come off once installed to the swivel studs on your firearm. Osprey also produce a full range of shotgun and rimfire ammo belts, butt stock ammo holders, gun bags, shooting vests, hunting knives and more.
Ask to see the Osprey range of rifle slings and accessories at your local gun shop or visit www.alcockandpierce.com.au Trade enquiries contact Australian agents Alcock and Pierce Pty. Ltd.