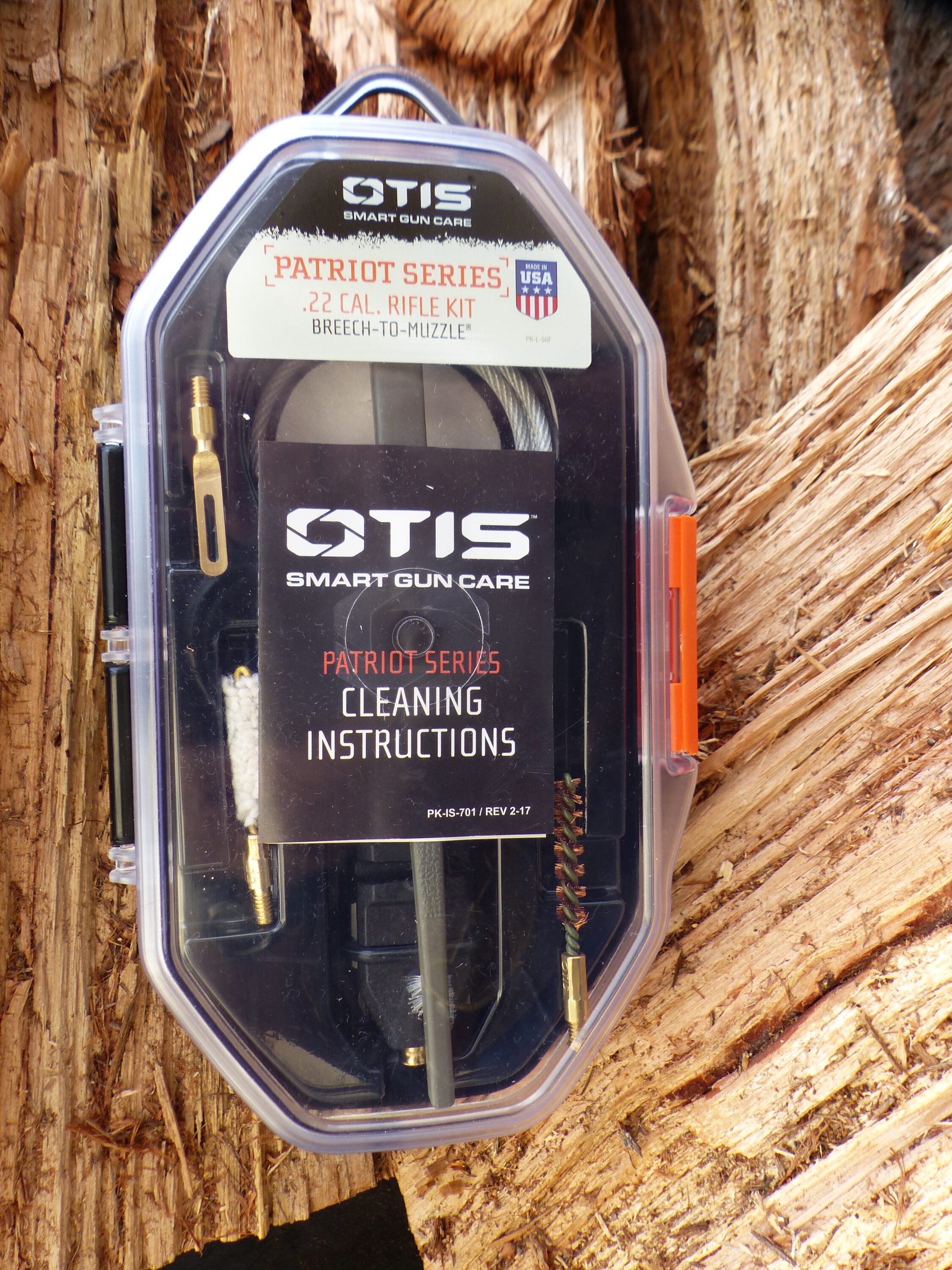 Otis began its mission to re-think and re-define gun care products back in 1985. Since then they have truly come up with some great new products that redefine gun cleaning technology. In fact in addition to lubricants, cleaners and protectant chemicals, Otis offer a large selection of rifle, pistol and shotgun cleaning kits, R6ipcords and maintenance tools.
For example, their Ripcord available from the .17 cal. through to .50 cal. cambering is ideal for in the field use for a quick and effective clean by simply inserting the rope into the chamber and pulling it through from breach-to muzzle in one quick and easy pass. Add to that a Tactical Cleaning Kit, their Elite and Universal Cleaning kits and the list goes on.
A great little kit in the Otis range, however, is the Patriot Series. These cleaning kits are equipped with all the essentials to clean and maintain a firearm and available in 13 different configurations to suit your pistol, shotgun or rifle caliber. I was recently sent a Patriot .22 Rifle kit for review. What's special about this Patriot Kit is the fact it features a new tool that acts as both a "T" handle for the 30" memory flex cable and also a handle for four driver bits attached to it.
Next, some cotton patches with .22 caliber slotted tip that screws into the cable head, a .22 caliber mop, .22 caliber bronze bore brush and separate double ended all purpose brush are also included. The driver bits include a 5/32" flat head, T20 Hex and two Phillips heads. While the driver bits slot onto the "T" handle, all including the 30-inch memory flex cable packs neatly into a re-usable little hard case. Take a look at the Otis range of cleaning gear at your local gun shop or visit www.tsaoutdoors.com.au