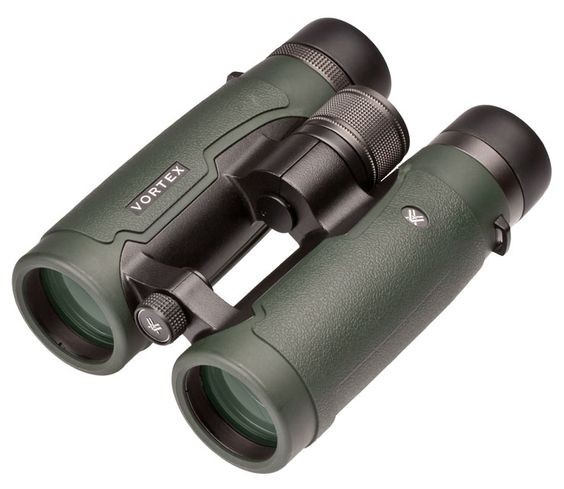 Well I have had a pair of these excellent mid-priced binoculars for nearly four years now and I concur with everything the company blurb says below, having experienced total satisfaction with them in the field hunting. Not possessing perfect vision, particularly in poor light, thay greatly aid me in spotting and distinguishing features and game animals at critical times, whether I am wearing prescription glasses or not.  In fact, friends who are stern optics critics have looked through mine and do double takes, being instantly impressed with their brightness, clarity and ergonomics. What's more is that I know if I need to I can count on their VIP Unlimited Lifetime Warranty that is fully transferable, with no receipt or warranty card needed. That conveys Vortex's confidence in their products. By the way Vortex products are distributed in Australia by Extravision in Brisbane.
Company Blurb
The Talon HD. Now that's a really nice pair of binoculars! HD extra-low dispersion glass delivers impressive resolution and color fidelity. You can watch their every move. The XR fully multi-coated lenses increase light transmission for maximum
brightness and serve up every detail as though you were standing right there. In living color. Literally. The magnesium chassis has a sleek, open-hinge design you can hold all day without tiring.
Optical Features
HD Lens Elements HD (High Density) extra-low dispersion glass delivers impressive resolution and color fidelity, resulting in High Definition images.
XR Fully Multi-Coated Proprietary coatings increase light transmission with multiple anti-reflective coatings on all air-to-glass surfaces.
Dielectric Prism Coatings Multi-layer prism coatings provide bright, clear, color-accurate images.
Phase Correction Coating on roof prism models enhances resolution and contrast.
Specifications
Magnification 10 x
Objective Lens Diameter 42 mm
Eye Relief 16 mm
Exit Pupil 4.2 mm
Field of View 348 feet – 106 metres/1000 yards – 6.6 degrees
Close Focus 1.8 metres
Interpupillary Distance 56-73 mm
Height 171 mm
Width 127 mm
Weight 752 grams
Oh, just by the by, have a look at the acceptance of Vortex's tactical scopes in the land of the free below …
http://precisionrifleblog.com/2015/10/18/best-tactical-scopes-and-reticles/