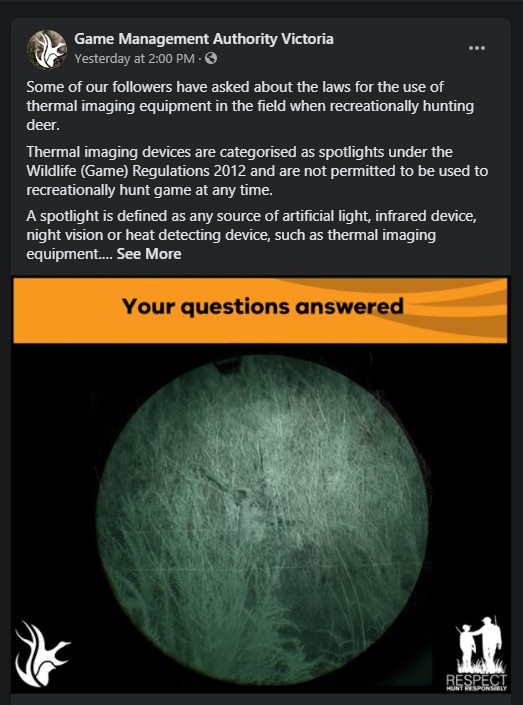 Thermal scopes have become extremely popular across Victoria. Game Management Authority Victoria released a statement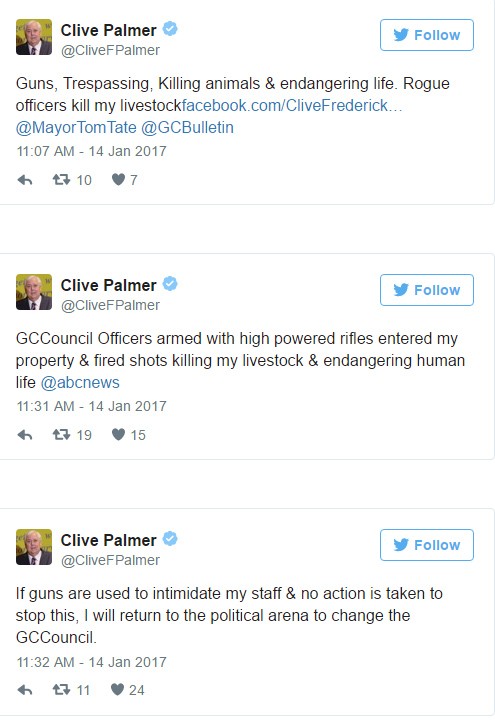 today that has caused much debate amongst the locals claiming it contradicts their current legislation.
"Some of our followers have asked about the laws for the use of thermal imaging equipment in the field when recreationally hunting deer".
Thermal imaging devices are categorised as spotlights under the Wildlife (Game) Regulations 2012 and are not permitted to be used to recreationally hunt game at any time.
A spotlight is defined as any source of artificial light, infrared device, night vision or heat detecting device, such as thermal imaging equipment.
Thermal imaging equipment and spotlights can only be used under an unprotection order to control problem deer on private property where deer are causing damage.
For more information on the rules and regulations for spotlights, including their use, transport and possession in recognised deer habitat, please visit:
https://bit.ly/34SoBOU