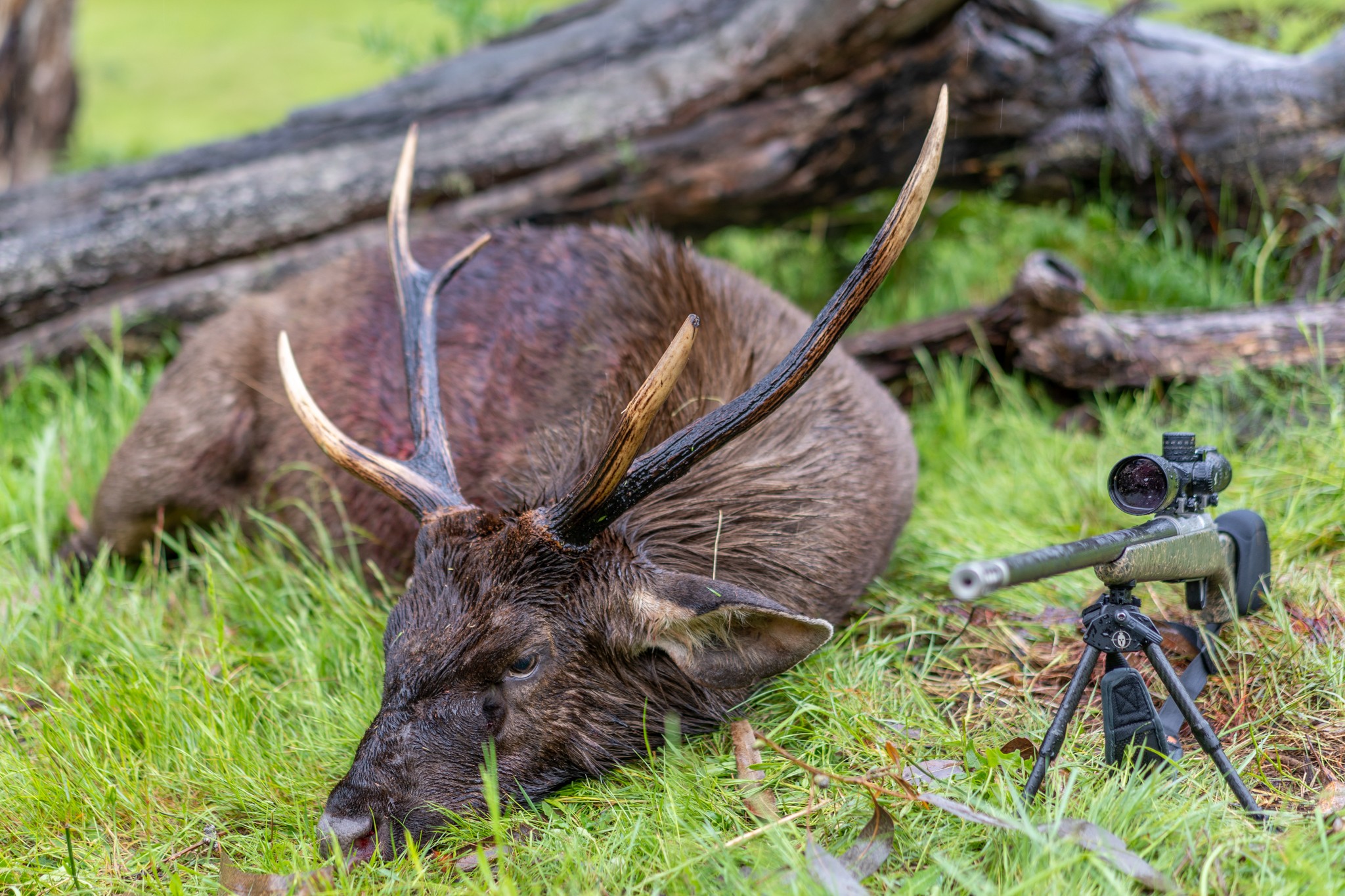 Web Editor Mike Gibson's Recent Sambar Stag
Ground shooting will be used to control deer numbers in semi-urban areas across Victoria over the preferred and endlessly funded aerial culls. The Government has suggested they will also use tranquillizer guns followed by lethal injections.
The State Government has estimated that there "maybe" 1 million deer roaming in Victoria.The Age reported, "Deer may charge or kick people if they feel threatened," the plan said. "Given their size, they can cause significant and even fatal injuries, particularly associated with vehicle collisions."
The Government's latest deer-control strategy will target waterways, national parks and reserves in the Whittlesea, Manningham, Knox, Cardinia, Nillumbik and Yarra Ranges council areas.
$250,000 grants will be made available to Councils and land managers to implement deer-management controls, including hunting.
"We're taking action to safely control Victoria's feral deer population and reduce the significant negative impacts they have on our wildlife and biodiversity," Ms D'Ambrosio said.
They Want Deer Declared as Pests
Australian Deer Association executive officer Barry Howlett said recreational hunters had culled between 150,000 and 200,000 deer annually before the pandemic. The cull under the government control plan is in addition to that.
"It's the largest harvest of deer in Victoria by a large factor," he said.
Mr Howlett said it would be nearly impossible to eradicate the animals in Victoria because they were embedded in the landscape in large numbers.
But without action to reduce their populations, he insisted deer would continue coming into conflict with humans as suburbia expands.
Victorian National Parks Association executive director Matt Ruchel said shooting deer was among the few options available to lower their numbers.
Mr Ruchel said fences had limited benefit while aerial culling was mostly just appropriate in remote areas.
"What's clear is we need a concerted effort across the state," he said.
His association has lobbied for deer to be classified as a pest species, which Mr Ruchel said would impose deer-management obligations on public and private land managers.
But the Australian Deer Association has opposed this proposal, arguing it would not result in any more culling of the animals.