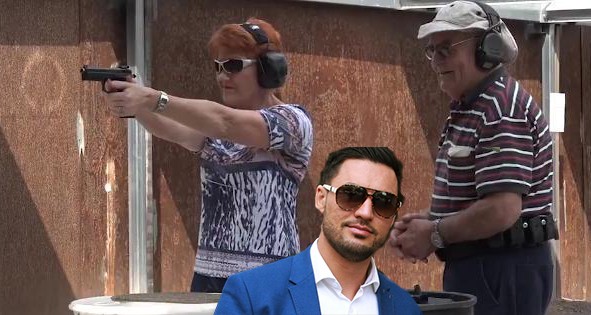 Pauline Hanson states that her recent trip to the shooting range to promote One Nations new gun policywas one of the'best days in about 20 years' of her life.
The One Nation leader has jokingly compared herself to 'Dirty Harry' in a video released to promote One Nation's new gun policy.
"Don't mess with me — just make my day if you want to have a go," she says, pointing to bullet holes in her target.
"I've been promising myself for a long time, I want to get my gun licence," she said.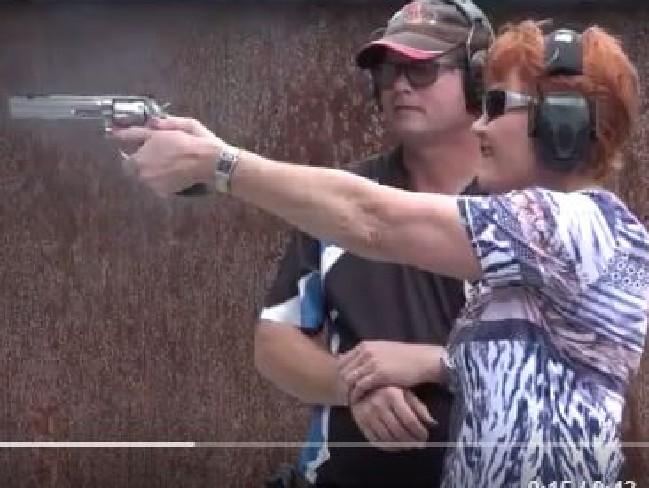 News.com.au reported "I'm going to join a club like this because it's a great sport and who knows — the Olympics, future, why not? Have a go."
Senator Hanson announced during her visit that she would be lobbying for Queensland police to be granted approval to practice with their service pistol outside of mandatory practice sessions.
Currently Police officers in Queensland are required to purchase an identical firearm at their own expense if they want to improve their shooting skills outside of their mandatory training sessions.
"I'm sure everyone agrees we want it to be as easy as possible for our Police Force to train and improve," Senator Hanson said in a statement.
"In the past, police officers were permitted to train with their service weapon but because of old target shooting regulations when the Glock was brought into service this was discontinued.
"I think it is time to update this outdated law so those dedicated members of the police force who wish to become more proficient with their firearms have as much assistance as possible."
Under One Nation's proposal, police who hold a concealable firearm license would be allowed to attend their pistol club and use their service weapon for practice and matches.
They would also be permitted to take their firearm home, provided they had an approved firearms safe at their residence.
Senator Hanson said she would also lobby Treasurer Scott Morrison to allow police officers to claim target practice ammunition as a tax deductible expense.
A spokesman for One Nation told News Corp today Senator Hanson had not yet got her licence.
Role Model Salim Mehajer Does Not Approve
The Daily Mail reported controversial former mayor, Salim Mehajer, has slammed One Nation leader Pauline Hanson after she shared a video of herself at a shooting range.
The embattled ex-politician has mocked the party leader in an Instagram clip of himself at a shooting range on Saturday.
Mr Mehajer captioned the video 'When Pauline Hanson holds a pistol it's called a "sport". What will it be called when I hold one?'
Mr Mehajer is no stranger to the police himself, having been slapped with an Apprehended Violence Order in July last year on behalf of his estranged wife, Aysha Learmonth.
The former deputy mayor of Auburn was again hit with another AVO from Ms Learmonth this year, after she was bombarded with more than 400 emails from the controversial property developer since they separated.