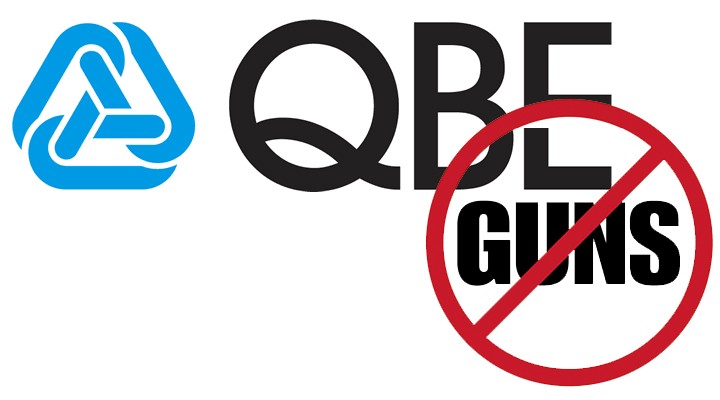 QBE's Global Underwriting Committee (GUC) recently agreed on a change in QBE's risk appetite for insuring the sale and/or manufacture of firearms.
This global inititive from QBE initiative will affect all branches of QBE worldwide. New Zealnd customers have already been notified of the stance however Australia has not yet been ofically notified.
The Australia adoption will be an interesting one as itappears QBEare the major underwriter for many of the SSAA insurance policies. Hopefully SSAA have enough pull to get this desicion turned aroundfor many Australian firearms owners.
With this stance though it would be hard for any law abiding firearms owner to every want to have any form of policy with QBE again.
Effective 1 October 2018, QBE will no longer insure customers whose turnover is more than 50% derived from the manufacture and/or sales of firearms.
In addition, QBE will stop insuring any organisation, association or club which provides permits to own, purchase, carry or use firearms, or whose primary purpose is to support the right to bear firearms, or which conducts orotherwise supports activities involving the use of firearms. This includes shooting clubs andPolitical parties that support the use of firearms.
New Zealand Notification
Why are we making this change?
At QBE we firmly believe that we have a responsibility to be a good corporate citizen in the communities and countries where we operate. This change is important to ensure that QBE is engaged in underwriting consistent with the Principles of Sustainable Insurance, the avoidance of reputational risk, and the increasing investor and societal concerns over the proliferation and use of firearms today.
When will these changes take place?
For new business this change is effective from 1 October 2018, and for renewals we will not be renewing policies incepted on or after 1 November 2018.
We understand that you may have questions on this change and ask that you please talk to your usual QBE Contact to discuss these changes.
Regards
Bill Donovan
General Manager New Zealand Operations
QBE Insurance