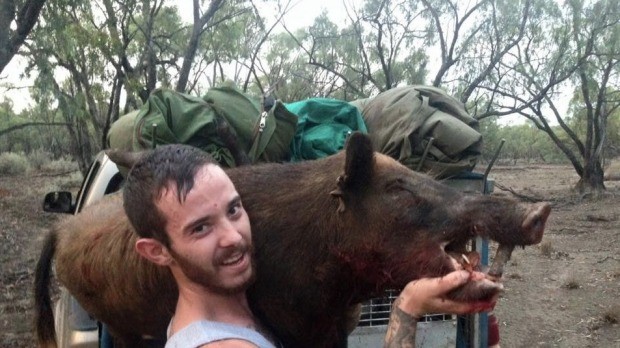 Three young men on their way home from a pig hunting trip in central-western NSW have been killed and Police believe fatigue was the contributor.
According to an article in the Sydney Morning Herald, Todd Sligar, Mitchell Holloway and Ethan Hertslet were driving south along the Mitchell Highway north-west of Dubbo, when their ute veered off the road on Saturday morning.
The black 4WD ute wrapped around a tree near Trangie, killing the three men Рaged 24, 21 and 17-years-old - at the scene.
 A green P-plate sign was visible as emergency services from around the rural region descended on the crash scene just before 8am. 
Remarkably, the three dogs that accompanied the boys on their pig hunting trip survived the crash and were treated by a local vet.
The absence of skid marks on the road has led police to believe the driver may have fallen asleep. 
"Fatigue is the most likely factor there," NSW Police Highway Patrol Inspector Phil Brooks said. 
Narromine Shire mayor Bill McAnally said the stretch of highway had seen quite a few accidents in recent years and drivers had be very much aware of fatigue. 
"I believe these were all young blokes on P-plates," he said. 
"There would be some devastated parents this morning having lost three young men."
You can read the full story HERE.