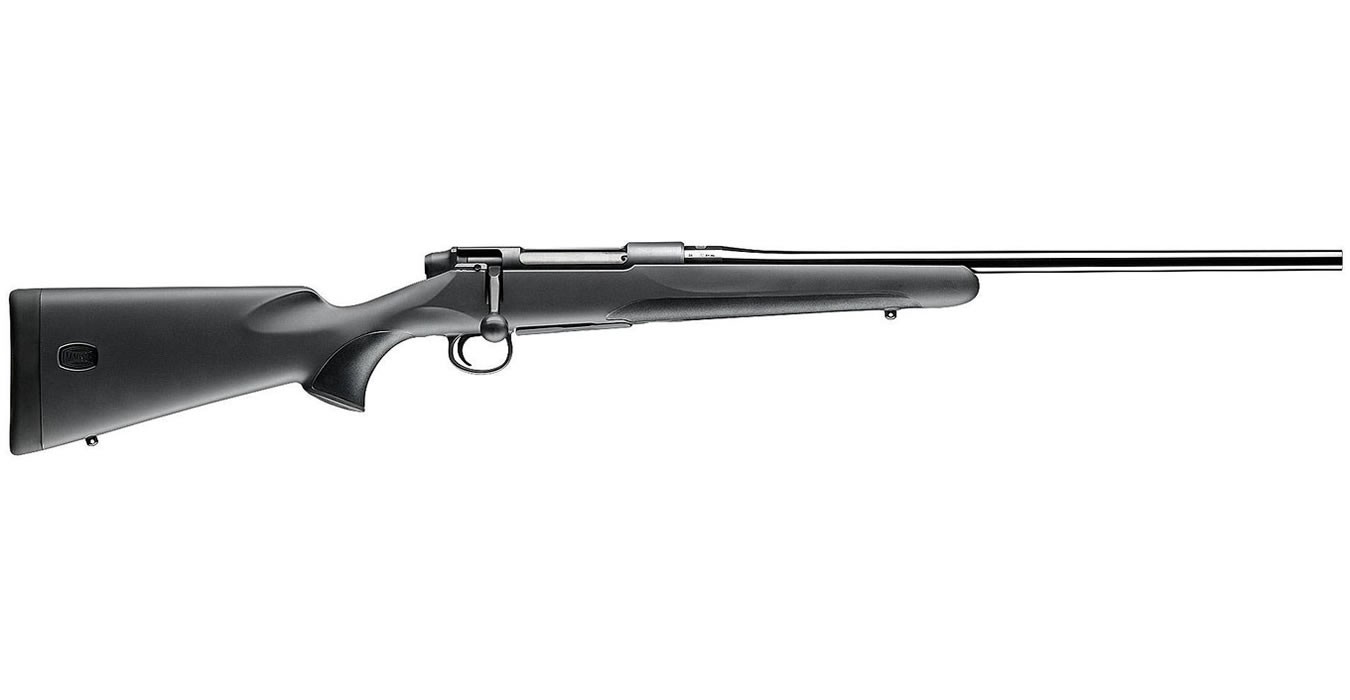 I had the pleasure to be the only journalist to attend the Outdoor Sporting Agencies (OSA) Dealer Day in rural NSW this Tuesday last. I had the pleasure to shoot a range of brands of firearms there, including the latest Sauer Cherokee sporter, a neat little Webley & Scott in .22LR, a range of SIG Sauer pistols in .22 and 9mm (it was easy to hit the target with these for a non-pistolero like me, by the way. The new Miroku 12 gauge field and trap guns also got a run and again, I surprised myself hitting many more clays than I would normally hope to.
But I came away from that day and the lasting impression I had was of the new economy Mauser hunting rifle, the M18. Coming in at around the $1,000 mark, I was amazed by its feel, appearance, handling and shootability. The brief tech specs appear below, but it sports a three-lug bolt head with 60-degree lift. "Ho-hum", you may say, but what distinguishes the Mauser from all the other similarly actioned cheaper-end rifles that have proliferated in recent times is this.
YOU CAN LIFT AND CLOSE THE BOLT WITH AN ARTHRITIC 61-YEAR OLD LITTLE FINGER!!! It seemed they had implanted some miniature hamsters inside the bolt running on little pulleys or whatever to lessen the force required, but actually the Mauser designers seem to have defied physics with this beautiful, smooth-as-butter, light action. Mounted with a new-generation Nikko Stirling riflescope ((they have come a long way and are optically brilliant and rugged), I succumbed to the temptation to bang some 600 yard gongs from the benchrest, using some Kentucky Holdover – two sighters later I was ringing those gongs time after time – the rifle inspired confidence to do so. Later in the session, I was encouraged to fire a few .308s downrange offhand at a 330 yard gong and my shakiness meant I missed the swinger by a few inches each time. Nevertheless, its ergonomics and performance were just terrific. So now for the company blurb:
The new Mauser M'Äâ18 condenses hunting to its fundamental form: pure, no-frills workmanship. It's not merely a hunting rifle, but something which Mauser has always symbolized: the ultimate gun for all men at all times. The Mauser M'Äâ18 is more than just another component; it is the whole package. It brings together all the essentials for hunting in the best possible way and does not include anything that isn't necessary in the field. The result is a genuine tool for genuine hunters with a sensational price-performance ratio. In other words: Mauser brings you: "The People's Rifle".
Technical Data
Mauser M18
Caliber: .308, .30-06
From July 2018, the following calibers are available: Standard: .243 Win., .270 Win., Magnum: 7 mm Rem., .300 Win.
Barrel length: 56 cm for Standard caliber / 62 cm for Magnum caliber
Overall length: 106 cm for Standardcaliber / 112 cm for Magnumcaliber
Weight: 2,9 for Standardcaliber / 3,0kg for Magnumcaliber
Magazine capacity: 5+1
Surface: black burnished
Open sight: –
Stock: Polymer 2- Component with Softgrip inlays
Out of all the "economy" model hunting rifles out there, I do believe this Mauser has nailed it beautifully. Check one out when they come into your local gun shop soon.
Mauser rifles are now distributed in Australia by OSA. Web: www.osaaustralia.com.au