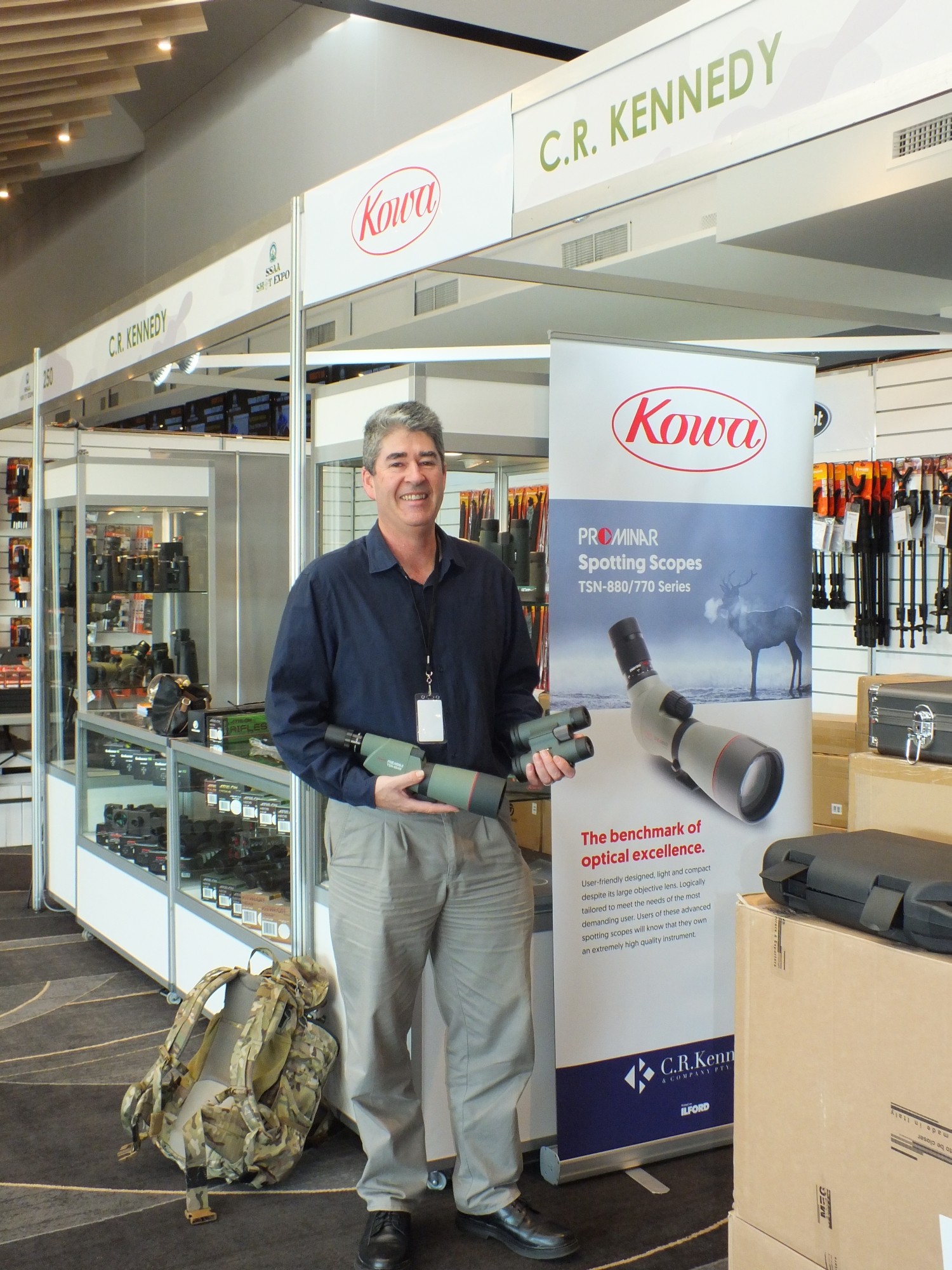 Victor Jettins, from CR Kennedy, who are now distributing excellent Kowa Optics.
When I walked into the SHOT Expo in Sydney recently, I had some quiet time, before the hordes arrived, to have a fairly long chat with Victor Jettins, from CR Kennedy, the company distributing the excellent Vanguard line of mid-priced optics and high quality hunting accessories; watch for my coming tests and reviews of their accessories Sporting Shooter.
The product line that really caught my eye initially was Kowa. Now anyone who has been around target shooting circles since Christ was a corporal will tell you that there was one brand of spotting scope that was highly valued amongst fullbore shooters and that was Prominar, a line that Kowa still makes today, now obviously with upgraded optical formulae, coatings and materials. In fact, I still see quite a few of those spotters at the range, but they're mainly used for assessing mirage, now that electronic target monitors are in vogue.
You see Kowa are now at the forefront of making the lenses of their premium lines with pure optical fluorite chrystal, which leaves glass for dead as a material from which to fashion top optics. This process is so new that Victor is waiting now for their first shipment of these ground-breaking instruments to reach Australia.
If you want to check out a broad variety of high quality products built to support your hunting efforts in the field, see www.crkennedy.com.auand if you want to see more about Kowa go to www.kowaproducts.com or for Vanguard products see www.vanguardworld.com.au

Dealer enquiries welcome.