Zeiss Conquest 4.5-14×50
Question.I turned 59 in March and I have been reading your articles since I was 15. Therefore,I think you've probably held your age somewhat better than I, considering your vocation. Congratulations. Back in the 1970s I asked you a question in relation to the purchase of a rifle which resulted in my buying a .220 Swift. Later, I bought a .30-06 for pigs, but I believe I pulled off my best kill on a running boar with the .220 Swift.
Due to my two beautiful daughters, career and my wife's dislike for having firearms in the house, I sold off my collection in the 1990s. Now that we are older and our daughter's are making their own careers, my wife has allowed me to get back into shooting. As my first preference was not available, I bought a Remington Model 700 S/S Heavy Varmint in .220 Swift with Zeiss 4.5-14x50mm scope, which shoots great at the range, but I am yet to take it afield.
I have the chance to buy a Howa rifle in .300 Magnum from a mate. This is a calibre I have never fired and possibly could regret if my shoulder gets bruised. The price seems fair at $400 as it has only fired 40 rounds.
What scope and mount should I fit, as the recoil is heavy? I will be using it on wild pigs when the opportunity presents itself. Recently, I read that your preferred scope for a high-powered rifle is 3-9x40mm. Would an AimPoint sight be acceptable, especially when hunting in lignum? But this may not be well suited to a .300 Magnum.
Thanks for giving me so much enjoyment over a long period of time. As is often stated: Behind every good man, there stands a good woman, and in your case she's doing a good job keeping you so active.
– Chis Hodgson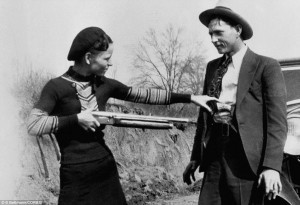 A You are different to me. If my wife disliked having firearms in the house, I would have got a new wife! Evidently you are a nice guy. Anyway she seems to have adopted the true faith in her old age and let you loose with guns again. The Remington Model 700 S/S Heavy Varmint and Zeiss 4.5-14×50 scope is as good an outfit as you'll find in .220 Swift.
Honestly, you have as much use for a .300 magnum as you have for two heads. That's a big- game rifle and unnecessarily heavy for pigs. Why not get a .243 Win. or .308 Win. for pigs? Either cartridge has plenty of power for hogs and won't break your shoulder or wreck your spine. Also, ammo is quite expensive for the .300 Magnum and barrel life too short.
There are a number of economy class rifles available today in .243 and .308 that are light, well-balanced, and very accurate. That .300 Magnum is bargain-priced, only if you have use for it. Think about it. The AimPoint is better suited for lever-action rifles or large calibre dangerous game rifles which see use at short to medium distances.
You are right, however, I do favour 2.5-8×36 and 3-9×40 scopes which are relatively light and compact. I don't want a big heavy scope that adds 1kg to the weight of the outfit. You are right about my wife, she looks after me really well and always will. Your wife sounds fine too, too bad she cramped your style for a while. But I'll score her 10 out of 10 now she's let you go hunting and shooting again.