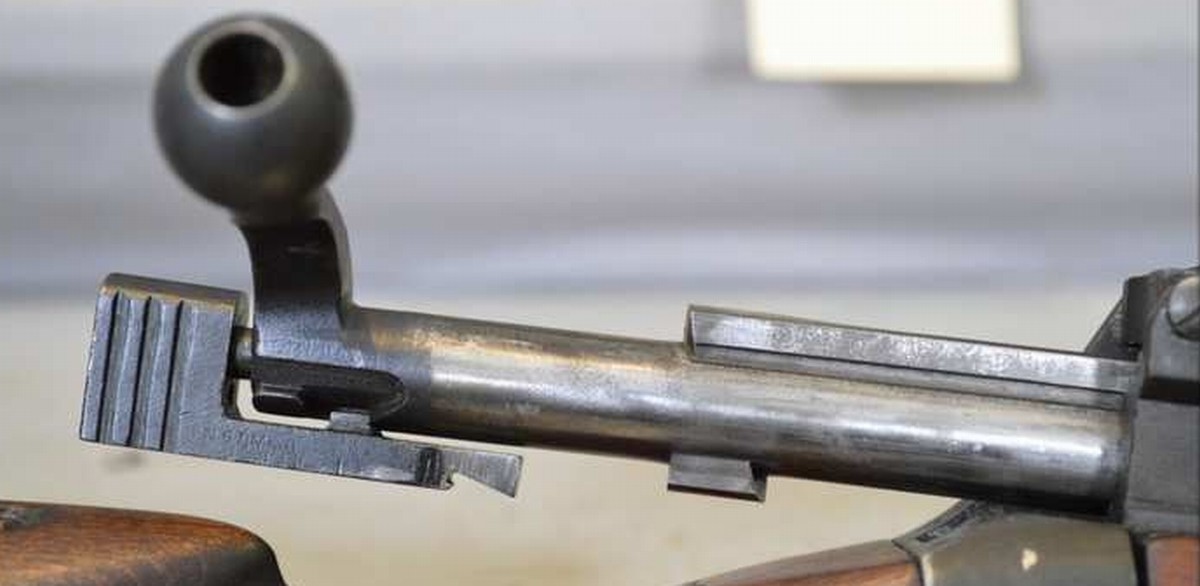 Lee Enfield Half-Cock Notch shown just behind the bent. Both bear on the trigger sear when engaged.
Q: I know that the half cock notch on the hammer of traditional lever-action rifles is a safety, but can you tell me why the Lee Enfield striker needs a half cock position since it already has a side safety. Trevor Phelan
A: The half cock postion on the Lee Enfield is not a safety. It was put there only to reduce the strain on the firing pin spring when conditions required that the rifle be kept loaded for long periods of time. It permits partial lowering of the striker when the gun is cocked without allowing the firing pin to touch the primer. Several other guns make provision for partially unloading the tension on the mainspring that appear to be half-cock safeties, but are not actually intended to serve that purpose.