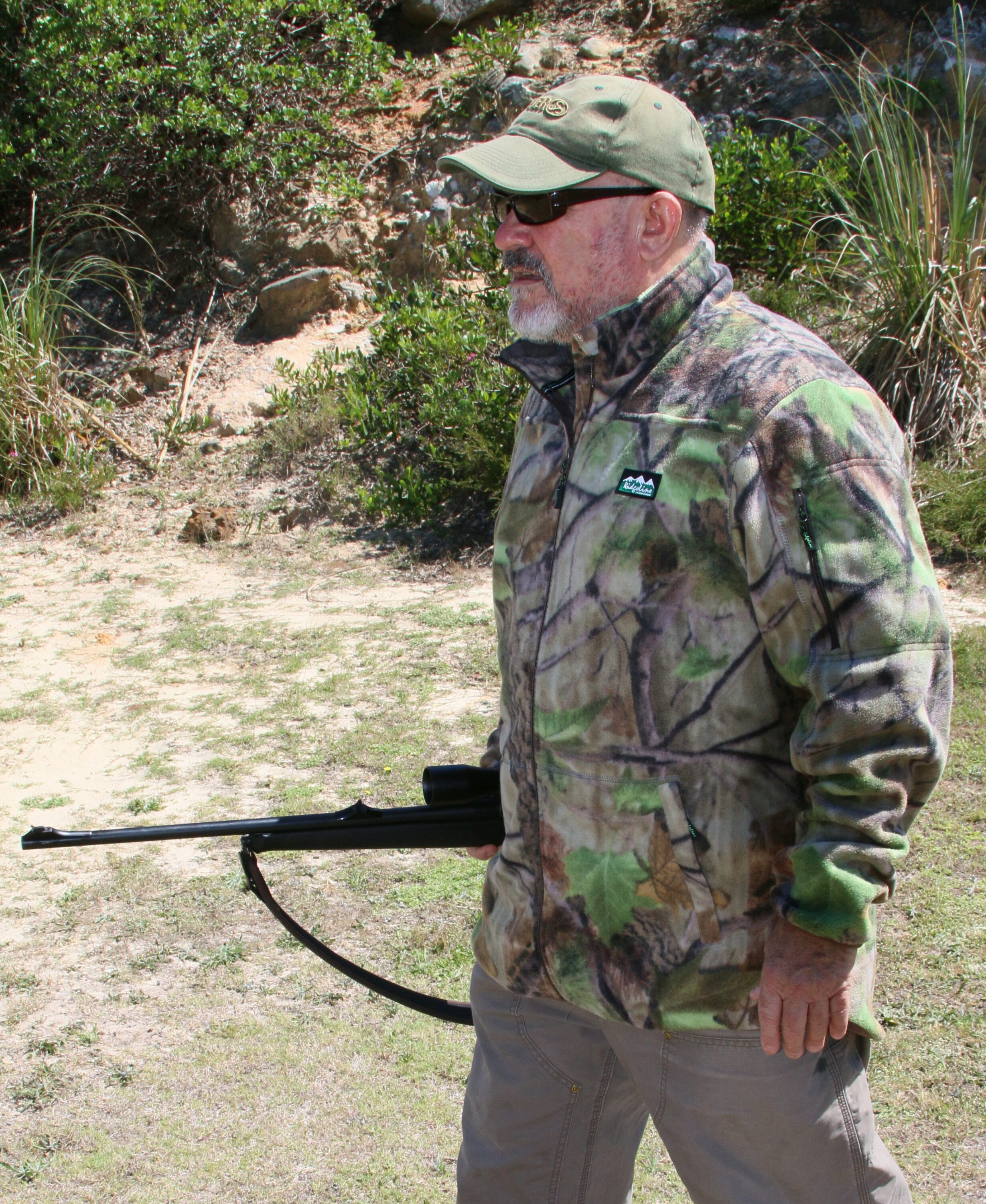 Ridgeline No Boundaries Huntimng Jacket
Ridgeline No Boundaries Full Zip Fleece in Nature Green
The No Boundries is another versatile mid-weight fleece jacket in the new Ridgeline range. Overheating under exertion can be more easily mitigated with a full-length main zip, while the high collar can be zipped right up to keep chill off the neck.
I was reminded of the great Ridgeline Microfleece tops, which are much lighter but two of them together would have the warmth of one No Boundaries, which is a very effective mid layer garment.
It has two separate zipped hand warmer pockets, offering better security for carried essentials, but in addition, a vertical zip pocket on the left sleeve is spacious enough to carry a hunter's laser rangefinder, GPS or the largest mobile phone.
The No Boundaries seemed to me to have a more relaxed fit, particularly around the mid-brown, elasticised fleece cuff rings and the trunk generally. It would probably appeal the "fuller-figured" male with a "barrel chest", like some of us sport into our maturity.
John tried both the No Boundaries and the Ballistic on during thephoto shoot and while both were sized XL, the Ballistic was tight around his middle and the No Boundaries left some room all around.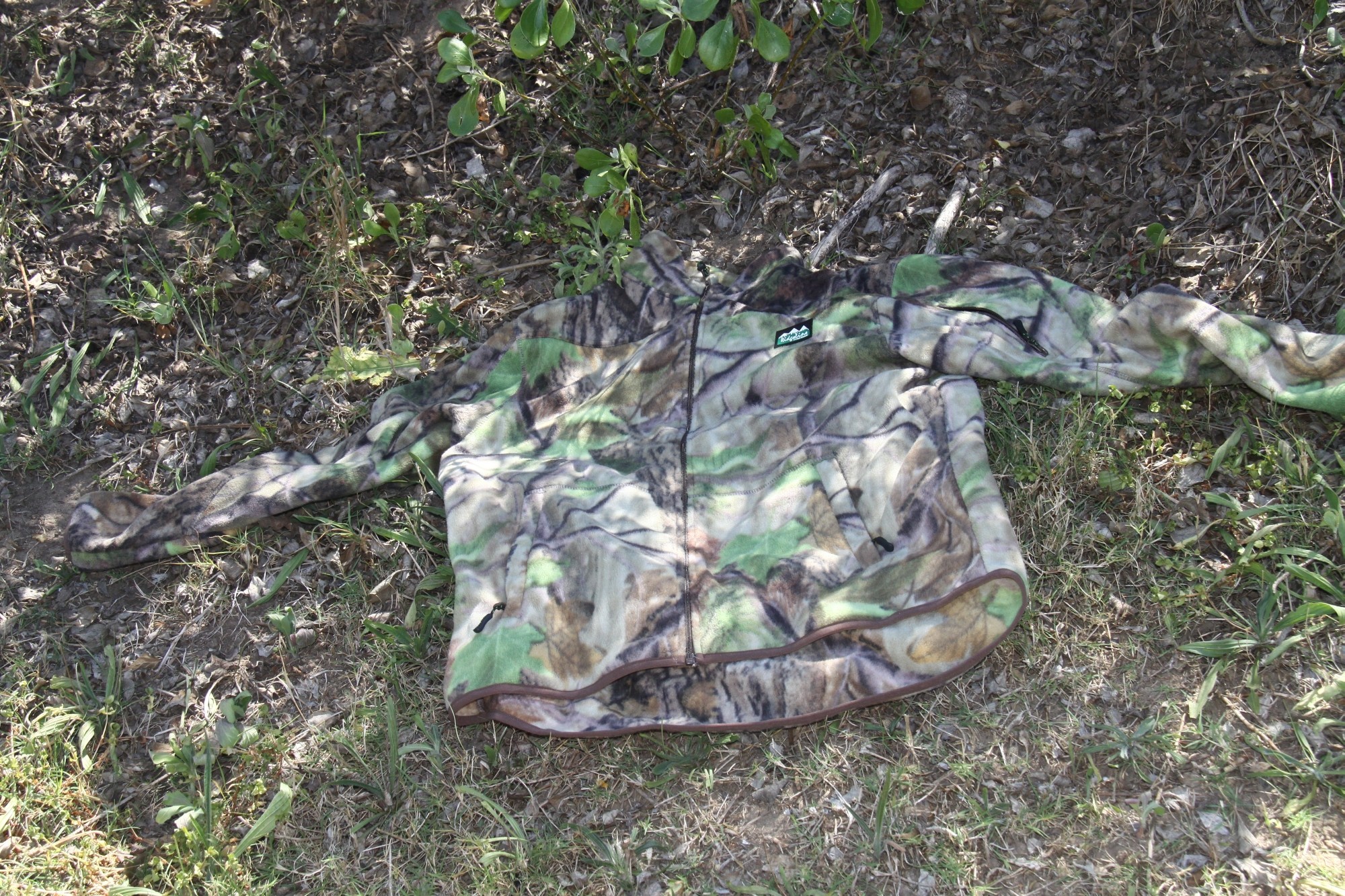 Ridgeline Nature Green Camo pattern almost disappears in Australian bush shade.
Note on Nature Green. This new camouflage pattern from Ridgeline is a very pleasing-to-the-eye, subtle, pale-but-vibrant green predominant pattern with small, contrasting dark slashes. I was instantly taken by it and when my photographer mate John Lewis saw it, he prompted me to lay it on a rough piece of ground in bush shade and it blended really well at point-blank range. Being paler overall than Realtree-type patterns, I believe that hunters will blend better in our bush settings, not appearing as dark blobs that commonly occurs with many other patterns.
You can see two other new jackets reviewed in the March issue of Sporting Shooter on the news stands now.