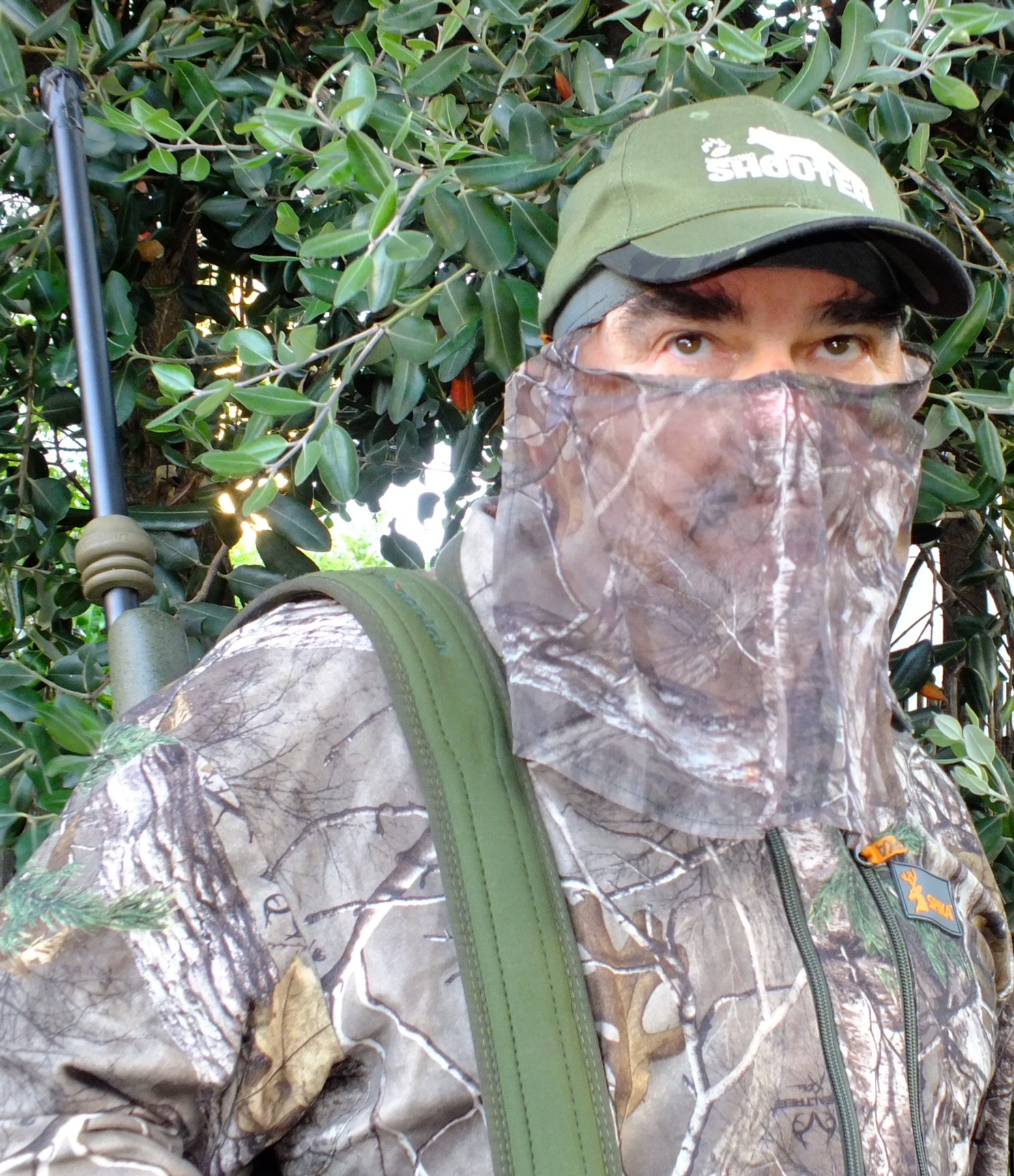 Shape, shine, shadow, silhouette, spacing and movement. These are the camouflage concealment factors taught to infantry worldwide to avoid detection by the enemy in the field. Today's hunters know how important camouflage is, buying the best pattern suits available, but some often neglect two glaring factors and that's the reflective shine produced by your face and hands.
Bow hunters in particular who need to get in close for a shot will tell you camouflage is of upmost importance for a successful shot at their quarry and here we look at Spika's face veil in Deception camouflage pattern that does the job.
The "Deception" face veil by Spika is ideal for stalking and getting in close and its lightweight and adjustable veil is mast effective in screening facial glare to confuse game. The veil comes in a compact carry bag, so you can drop it in your daypack without fear of losing or misplacing it. Other features include RealTree Xtra camo print, adjustable Velcro closure at the back, full facial screening and all-over camo print to conceal and blend.
All you'll need now is a pair of Spika Slimline gloves or mitts and you'll be unsee-able. Ask for them at your local Spika apparel outlet or check them out at Spika's website www.spika.com.au