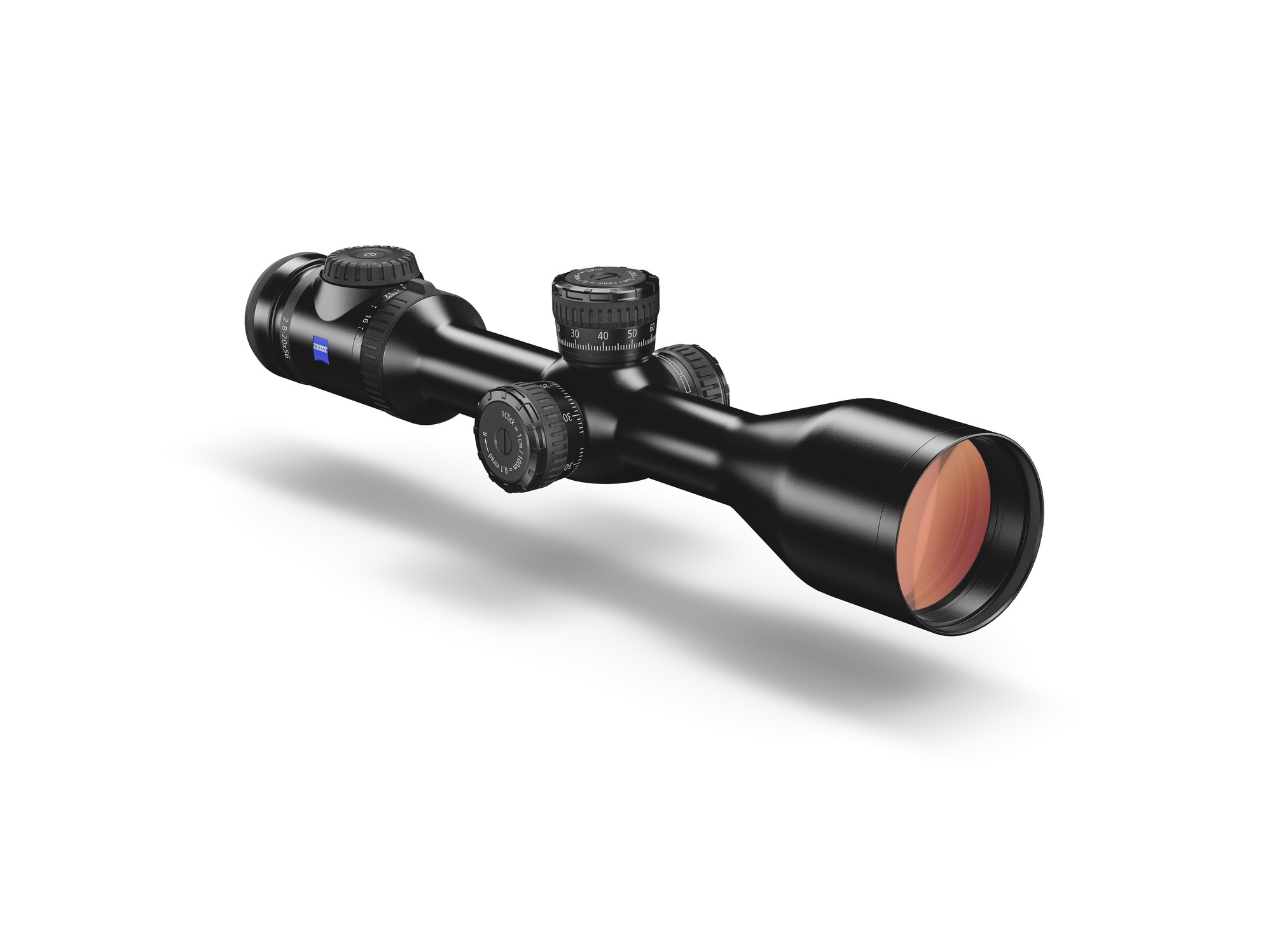 The new generation of ZEISS V8 riflescopes helps hunters enjoy more successful moments on the hunt than any other riflescope from ZEISS thanks to the combination of sophisticated features and how they interact with each other perfectly.
They are optimized for all hunting situations and set a completely new standard in the premium class. Outstanding optical quality, an extra-large eye box for fast target acquisition, and the ultrafine illuminated dot make them unsurpassed companions in any hunting situation.
A center tube diameter of 30/34 mm and an intuitive multifunctional button give the ZEISS V8 riflescopes both a compact and ergonomic design. With additional new reticles, they offer even greater flexibility in the field and can be adapted to specific requirements.
Outstanding Optical Quality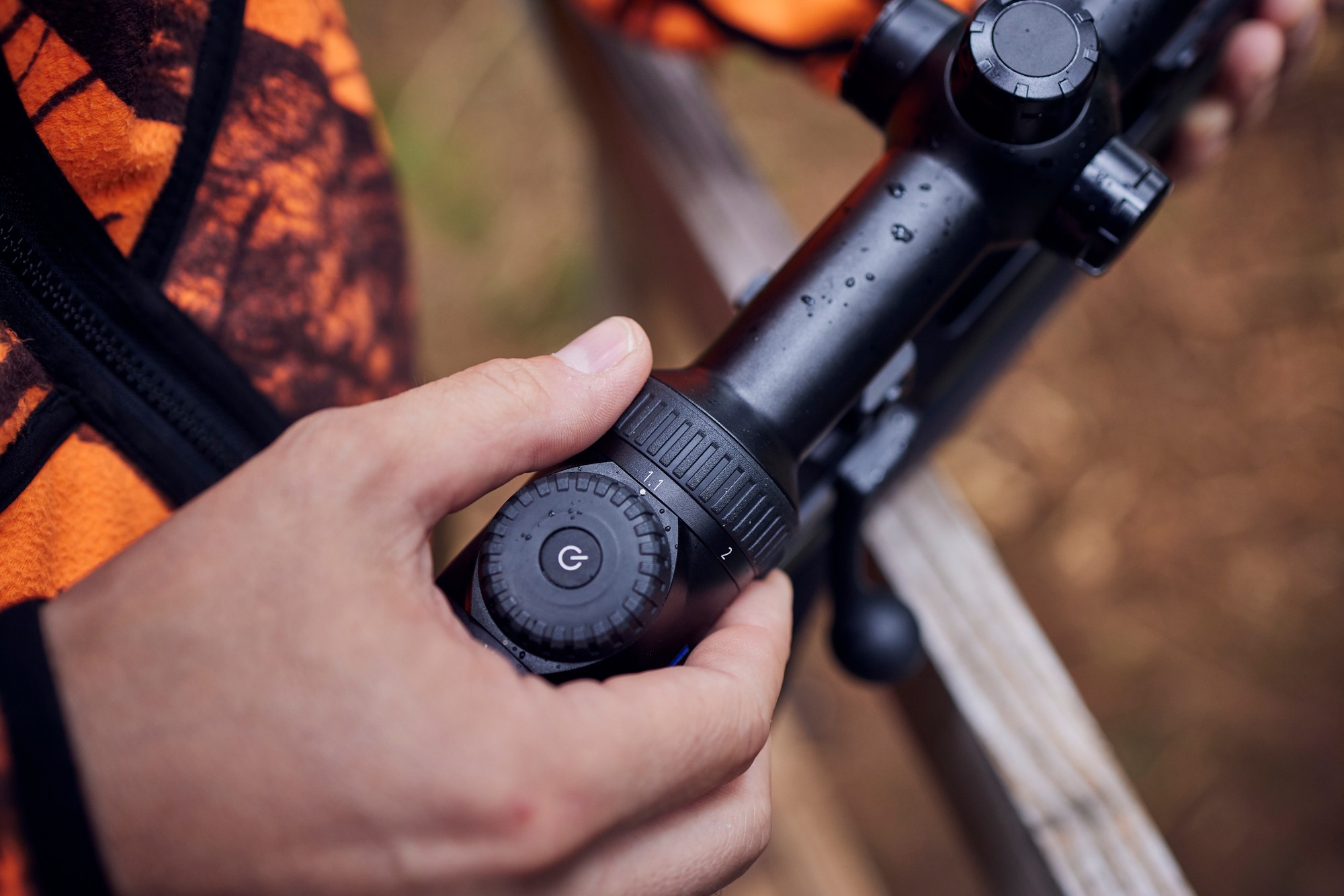 The ZEISS V8 riflescopes' optical system stands out for its unparalleled sharpness – even at maximum magnification. Thanks to this optical advantage, the riflescopes guarantee hunting success. The reason for this is, among other factors, a system of fluoride SCHOTT and FL lenses – for true-to-life color reproduction and the most brilliant details, even under the toughest conditions and in the most difficult environments.
In addition, the ZEISS T* multicoating produces brilliant, high-contrast images that are particularly impressive in poor lighting conditions and twilight. And ZEISS also offers the perfect solution for wet weather – LotuTec® technology, a special lens coating that offers an absolutely clear view in all weather conditions.
Extra-Large Eye Box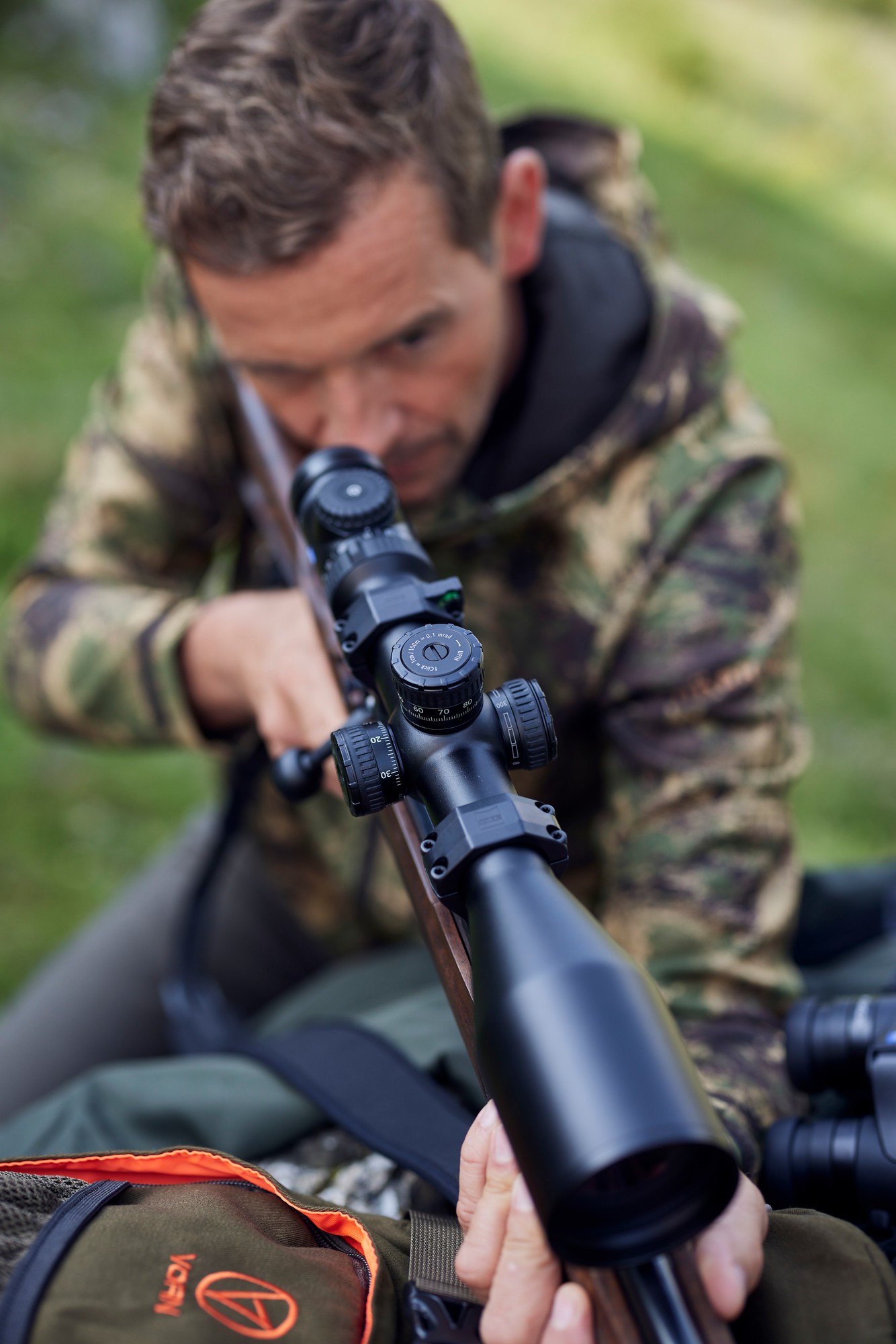 Comfortable viewing and maximum overview – the eye box of the ZEISS V8 models is also referred to as the "viewing area." It is the area where the hunter sees the entire image completely. In ZEISS riflescopes, the eye box is particularly comfortable due to its size. It provides more room to position the eye and makes target acquisition much faster.
The Ultrafine Illuminated Dot
The secret behind the precision of ZEISS riflescopes lies in the ultra-fine illuminated dot with minimal subtension. The illuminated filament system is even thinner than a fraction of a human hair and creates the finest illuminated dot in the world – 3.3 millimeters of target subtension per 100 meters is the astonishing result.
The ergonomically designed multifunctional button to control the illuminated dot combined with intelligent motion sensor technology to automatically activate it results in the highest level of user-friendliness.