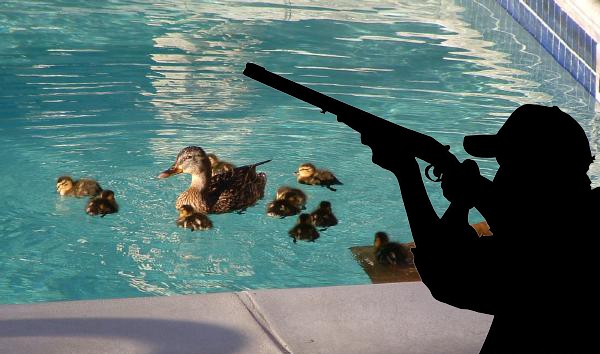 Police are baffled after a 72-year-old man allegedly shot a paddling of ducks in his backyard pool.
Officers from the Brisbane Water Police District were contacted on Tuesday night, after a Kariong resident located holes in windows and shotgun pellets in their home.
It was established a shot was in fact fired around 2:30pm from a nearby backyard.
Police tracked it to a Jarrah Drive home, seizing ammunition and an unregistered firearm, purchased almost 20 years ago.
The resident did not hold a firearms license.
The man was arrested and taken to Gosford Police Station where he was charged with a string of offences, including firing an unlicensed shotgun.
Police will allege in court that the man fired the shot to disperse the ducks from his pool.
He was refused bail.