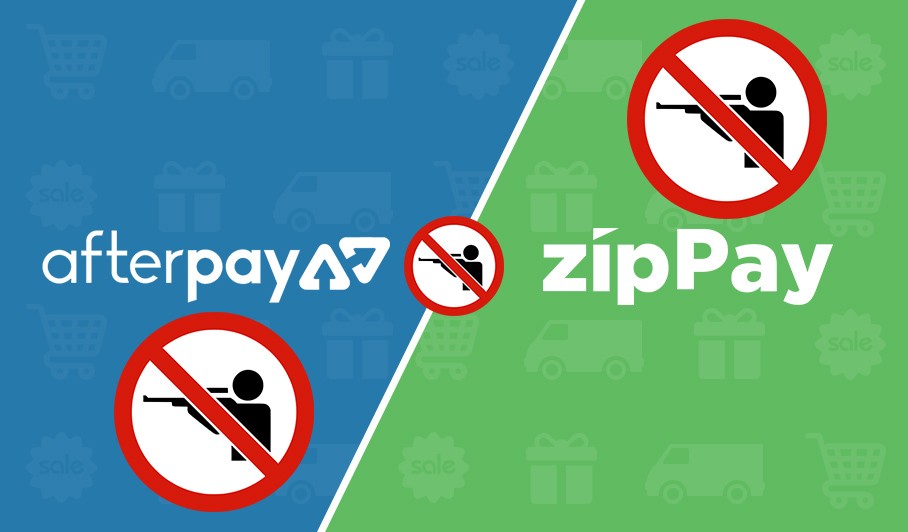 This week another blatant act of discrimination against firearms owners has reared its ugly head. Afterpay and Zip Pay have implemented a new set of rules excluding firearms sales from some forms of short-term financing options.
The Weekly Times featured the article highlighting the attack against law-abiding firearms owners and the shops that supply these heavily regulated goods.
Shooting Industry Foundation Australia chief executive James Walsh said: "Afterpay and Zip Pay have signed up to an industry code of practice that specifically discriminates against Australia's legitimate, lawful, and highly regulated shooting industry," Mr Walsh said.
"What these businesses fail to understand or care about, is that every time they decide to apply their social engineering to our industry, the Australian economy takes a hit and it costs Australians their jobs.
"It's time they end their discrimination of our industry."
An AFIA spokesperson said the decision to exclude firearms sales from Buy Now Pay Later financial services was made by the providers themselves.
"Decisions about excluded industries are the remit of individual lenders and the risk appetite of their leaders and Boards and their own views on community expectation," the spokesperson said.
"Each of the BNPL companies that are signatories to the BNPL Code came with their own list of excluded industries when the Code was being constructed.
"The Code will be reviewed every two years, so the next review will start in early 2023.
"There is no possibility of changes to excluded industries prior to that date."
In 2019, the Australian shooting industry was estimated to contribute $2.4 billion to Australia's GDP and support 19,500 full time jobs.
Shooters need to boycott these brands and spread the word to family, friends and businesses. These ridiculous decisions on items that are already heavily regulated are agenda-driven and have no real-world benefit to anyone.