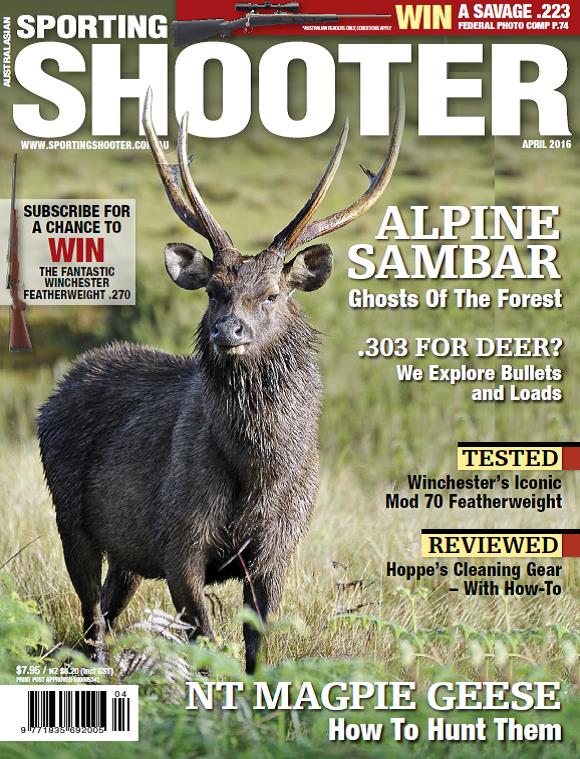 The April issue of Sporting Shooter is out now and the lead article by Tony Kamphorst is all about hunting the elusive sambar, just in time for the upcoming season. In keeping with the deer hunting theme, Editor O'Dean has penned an informative piece exploring the use of the .303 British on Australian deer.  Then a piece by Tim Duffield tells of the taking of a South Australian fallow buck.  For those who like to hunt other game, Warren Smith's has contributed an interesting article about how to get yourself some magpie goose action in the Top End – that's definitely something I'd like to do one day.
In product news, gun guru Nick Harvey tests out Winchester's iconic Model 70 Featherweight in .270 Win, while Marcus O'Dean goes gaga over some of the latest gun maintenance gear from Hoppes – and throws in some tips about how to use them.
All this in addition to the usual department, product information, industry news, technical tips and phot competitions makes this another bumper read , so head down to your local gunshop or newsagent now to secure your copy.  Better still, subscribe HERE to make sure you never miss out.