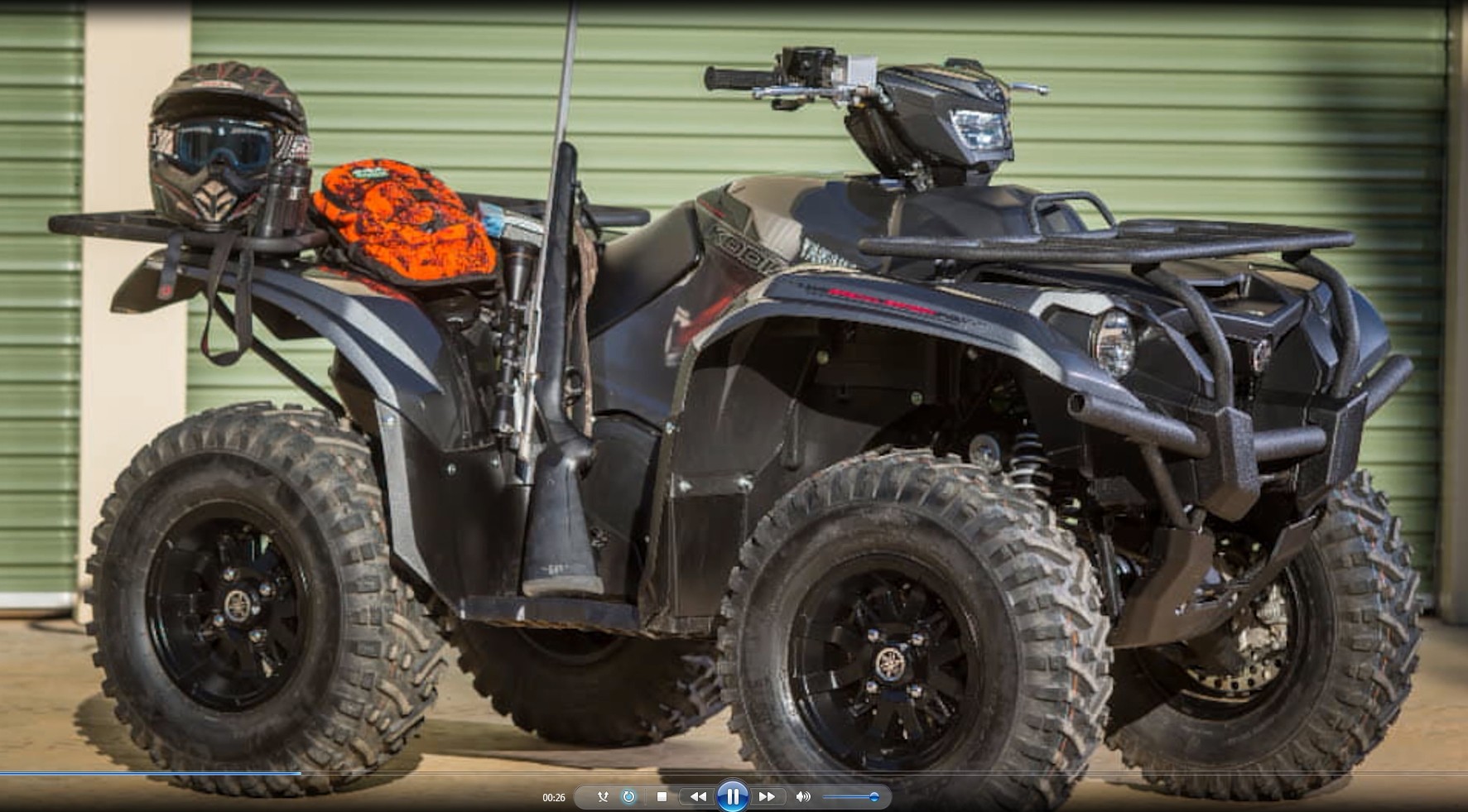 Our correspondent Mick Matheson, is an expert in the field of motorised recreational transport and here he introduces the new lineup of Yamaha ATVs and ROVs that are suited right down to the ground to the mobile hunter. Shooters may recall Marcus and I visiting Yamaha's amazing stand at the Sydney Motorcycle Show earlier this year.
You can catch up with full reviews in future issues of Bacon Busters and check out their nifty ad on the homepage of their website here  
For the mobile hunter or farmer, Yamaha is offering a whole new upgraded and updated range of off-road vehicles with quality, attention to detail and host of inclusions and accessories to make your hunt memorable and trouble-free.