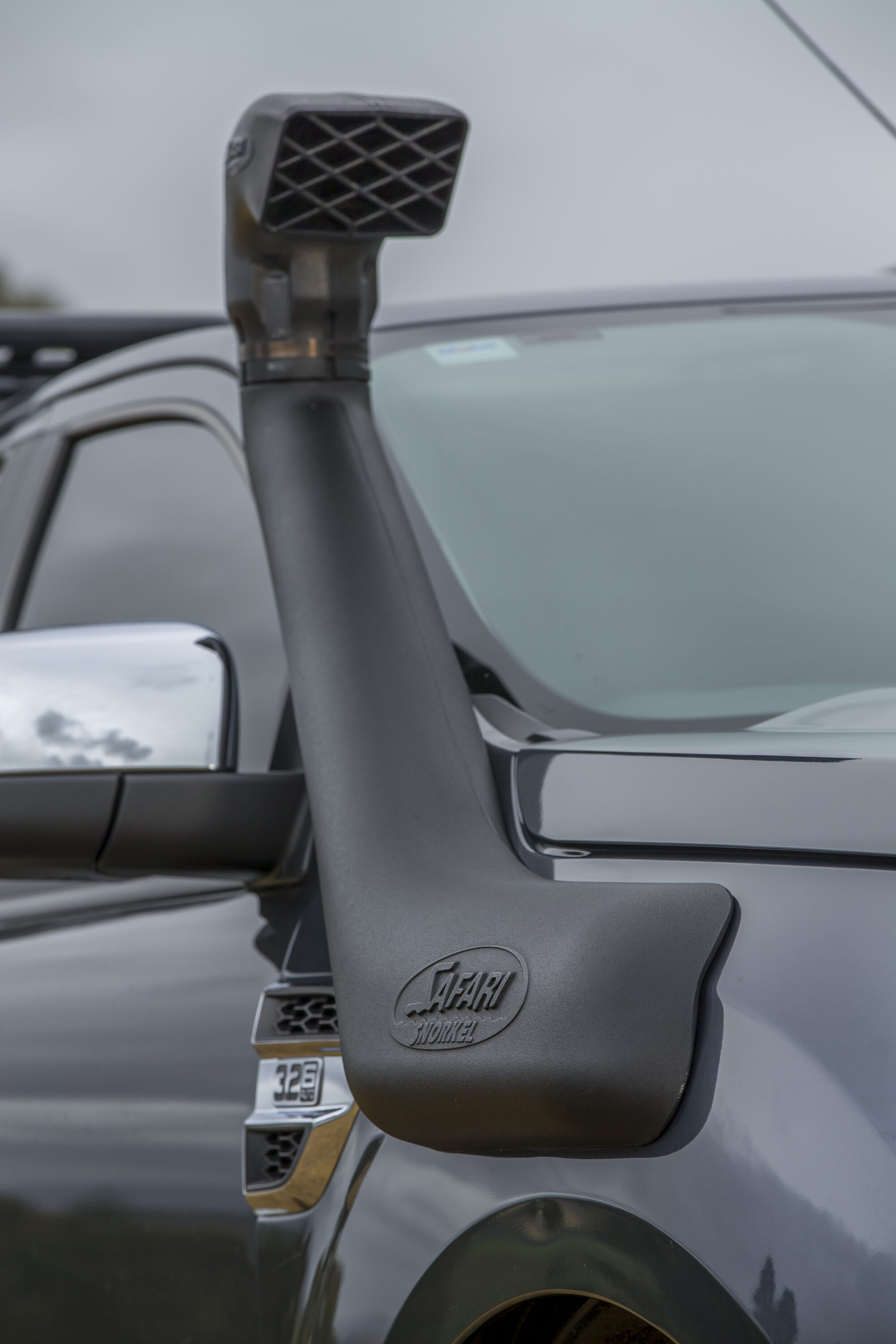 Safari Snorkel
To protect your 4WD from dust snow and water getting into and damaging your motor it pays to have a snorkel fitted. I do my fair share of creek and river crossings when out bush and having a snorkel fitted insures that clean dry air is always available and I'm not going to end up stuck in the middle of a river crossing or damaging the motor when out on dusty dirt roads.
I must admit I was a bit dubious about a snorkel at first and couldn't understand how it worked as rainwater still entered the top of the snorkel via the charge air ram. How it works I'm told is the Safari Snorkel by ARB incorporates a built-in water separator system that removes rainwater from the incoming air stream. In fact the Safari Charge Air Ram can also be rotated to face away from incoming dust or rain if you wish.
The Safari Snorkels from ARB are all specifically designed for each individual vehicle to ensure they fit correctly and aesthetically with the contour of your vehicle's body shape. Safari snorkels are made of UV stable polyethylene plastic and all hardware is stainless steel and plated so they won't rust.
To find out more ask at your nearest ARB outlet or visit www.arb.com.au