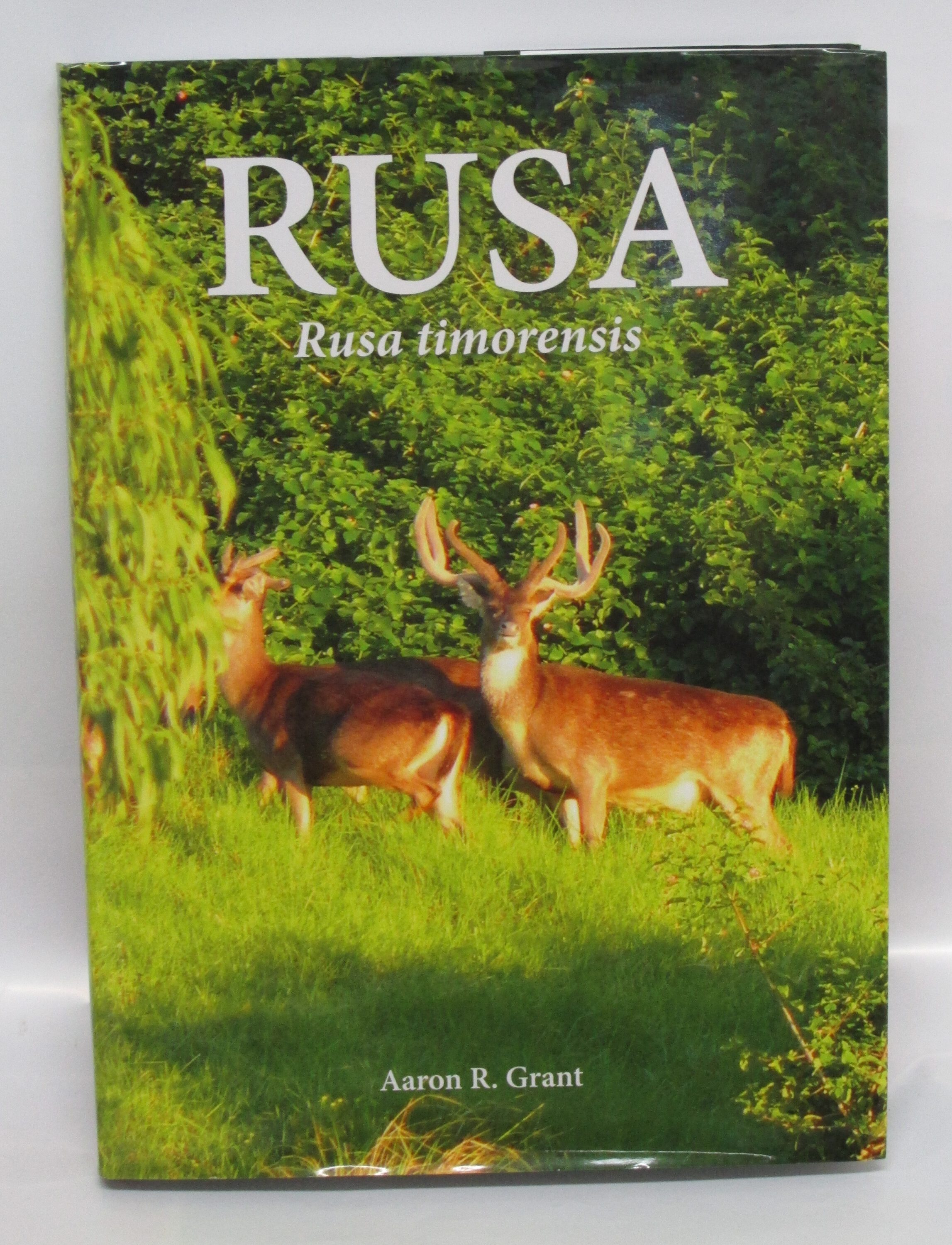 In recent years deer throughout Australia have become more and more prolific and so too theirgeographic spread. Sambar, fallow, hog, chital, red and rusa deer have all adapted remarkably well and no doubt have made Australia a deer hunter's paradise. Of these six species of deer the rusa are well established and highly sought after.
This book is a tribute to rusa deer and by far the most comprehensive account of their introduction, distribution and history I have ever see or read. Written by seasoned deer hunter Aaron R. Grant, this 300 page, hard cover is profusely illustrated with dozens of quality B & W and colour images and an excellent read. Aaron grew up in the Illawarra region south of Sydney, N.S.W. where rusa are best known and since childhood he has studied and admired them. His respect and passion for the species is also evident and so he has spent many years researching all there is to know about them, while also acknowledging those who helped him gather a lifetime of valuable information.
While there are many chapters covering subjects like Antlers, The Rut, Trophies and Trophy Scoring, this book also covers details of their original release, hybridization with sambar deer, indigenous range and much, much more. Having hunted rusa among many other species for almost 40 years, I personally found the book offered me a great deal of nostalgia featuring names and photos of some of Australia's deer hunting pioneers.
Featuring an absolute wealth of information for the novice, seasoned deer hunter or admirer of this special species, this book is a pleasure to read. To get your copy of RUSA: Rusa Timorensis by Aaron R. Grant you can purchase online at www.rusahunter.com or email him at chase.game@hotmail.com RRP: $110.00 includes P&P.