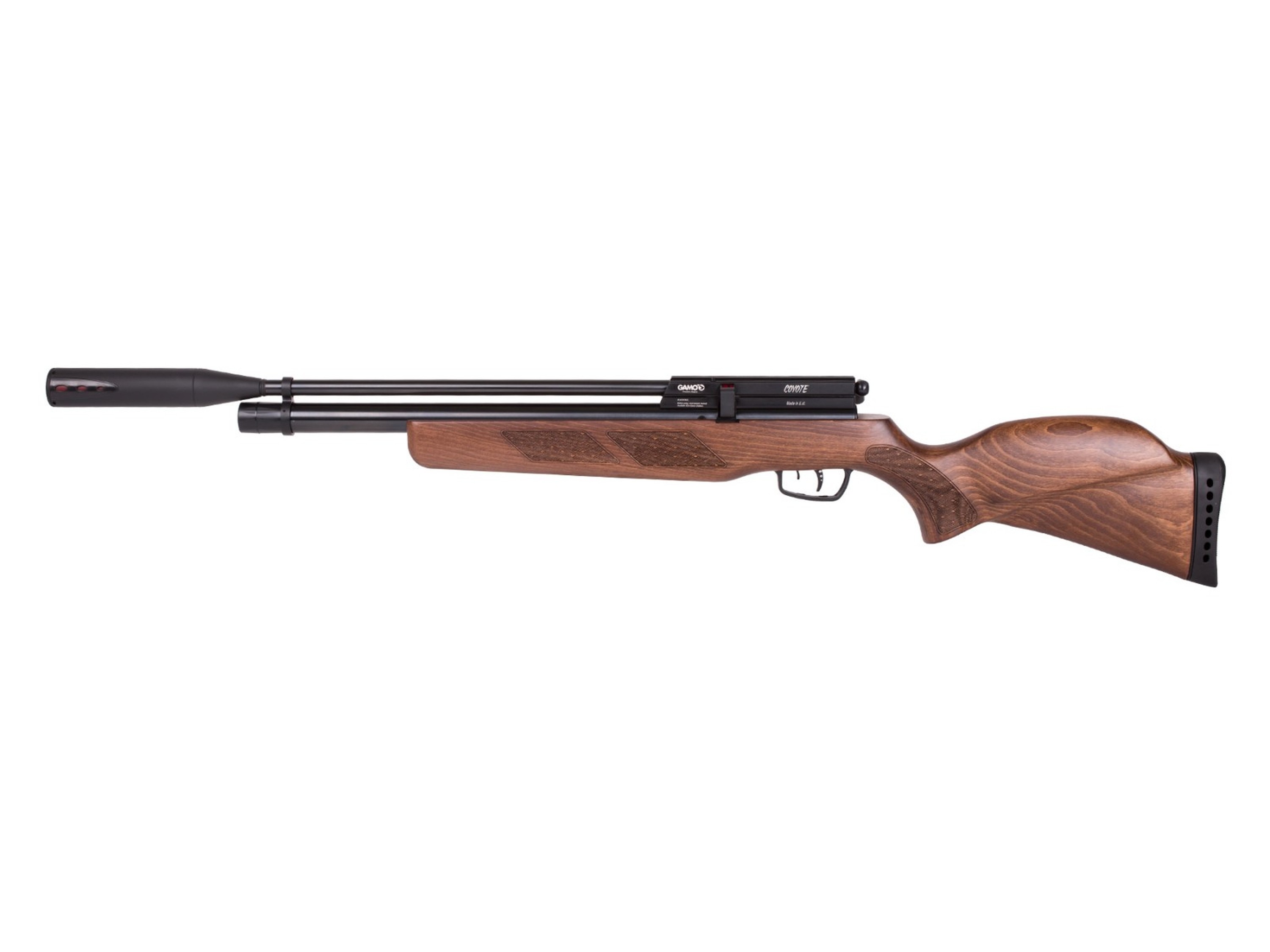 Gamo, the Spanish air rifle brand, has just released a new entry to their extensive range referred to as the Coyote. With the launch of this new model, Gamo offer an entry level PCP (pre compressed air) rifle with a very competitive price tag. While its quality and design is typical of Gamo, the Coyote offers a multi-shot mechanism actioned by a classic bolt system which acts on a removable magazine with capacity of 10 pellets.
On the mechanism's case there is an 11mm-long rail for the instillation of a scope and in this model, the PCP pre-compressed air reservoir is fixed and integrated into the rifle itself. In addition, the end of the reservoir also features a manometer indicating if the firearm is loaded or not. Featuring a self-regulating valve system, the Coyote I'm told offers consistent power delivery every shot, for improved accuracy and performance.
Last but not least, the Coyote features a cold hammer forged barrel with attractively designed muzzle deflector and a smooth–action trigger with two adjustable settings.
To find out more ask at your local dealer or visit www.osaaustralia.com.au