Ridgeline has added an excellent ballistic rangefinder, the Performance 1500, to its extensive range of outdoor accessories. The 1500, as the name implies, will accurately measure the distance to objects out to 1500 metres.
It will not only give an accurate straight-line distance reading, it is capable of ballistic ranging via the free BOSS Applied Ballistics app, available from Google Play for your Android phone or the App Store for Apple devices.
The unit is powered by a CR2 three-volt lithium battery that I'm told should be replaced every 12 months; a battery level indicator on the screen will show current charge.
A great feature with this Ridgeline rangefinder is the fact it turns itself off after about 30 seconds of inactivity to save power.
To use the rangefinder simply hold down the 'range' button and the display will activate. If you don't have a clear picture of the screen, rotate the diopter adjustment on the ocular piece. Then, place the aiming point on the object you wish to range and hold down the 'range' button until it displays the distance in your choice of metres or yards.
For the long-range shooter, the Ridgeline Performance 1500 will also allow you to upload your personal ammunition data via the BOSS app.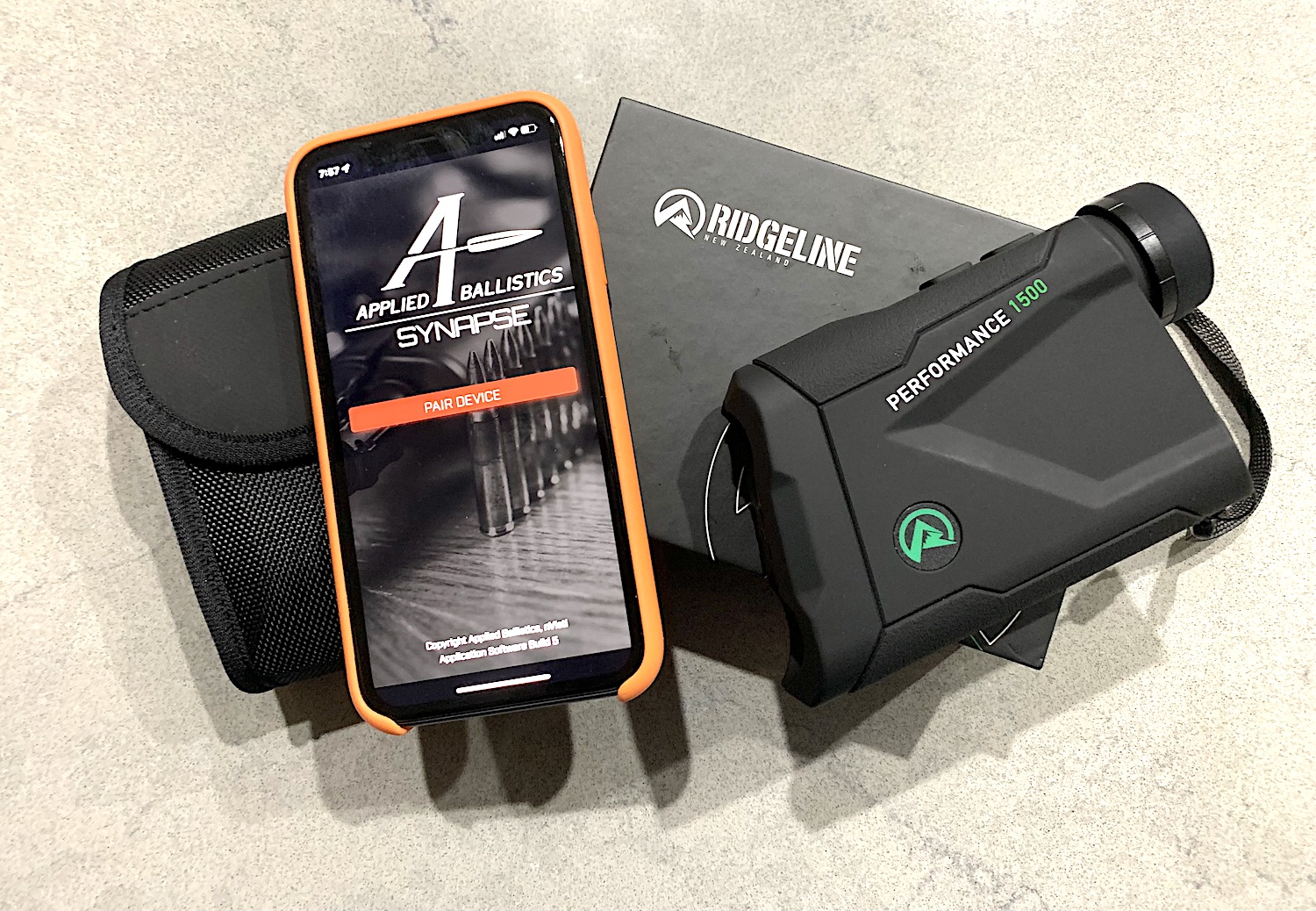 By pairing the rangefinder to your mobile device, the display will give you the correct information to match your ballistic data.
After downloading the free app I found the process easy enough to perform and soon had the app loaded with such things as bullet weight, diameter, muzzle velocity, ballistic coefficient etc to suit my firearm and load data.
This app handles data storage for up to five different firearms, so you can pick the data to suit the firearm you wish to use on the day.
Without getting too technical, the Ridgeline 1500 ballistic rangefinder comes with a complete set of instructions for use and is well explained.
The Rangefinder also comes with a well-made carry pouch that can be attached to your backpack or worn on your belt. RRP is $649.95.
To find out more ask at your local gun shop or visit www.ridgelineclothing.com.au.