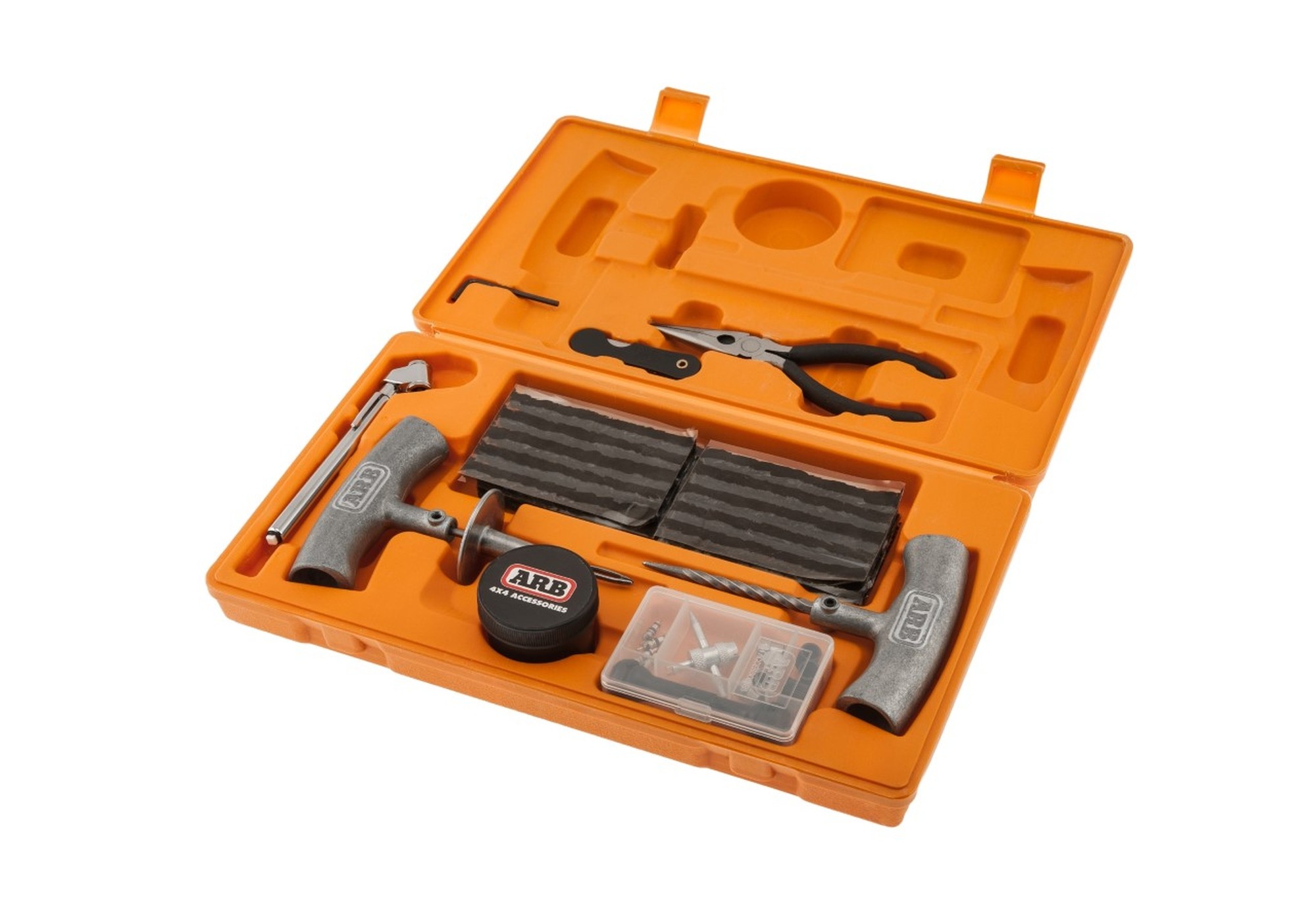 Arriving back at the vehicle after a long day in the bush, I noticed the back tyre was flat. Luckily, I had a Speedy Seal Puncture Kit stashed under the seat for just this type of occasion. The whole box 'n' dice comes packaged in a compact carry case and includes all you'll need to repair a tubeless radial or cross-ply tyre.
Rolling the vehicle forward and checking for damage I noticed a large roof screw right in the centre of the tyre's tread. Luckily for me I didn't even have to remove the tyre from the vehicle.
This handy little kit includes a tyre gauge, spring steel insertion needle and lubricant, additional valve accessories, hardened steel reamer tool and 30 self-vulcanising repair chords. Add to this a small blade for trimming the chord once inserted and a small pair of pliers that I used to remove the screw from the tyre.
Once removed I simply reamed the hole with the tool provided and inserted a repair chord and the job was done. As I also carry a portable ARB air compressor on board, so I soon had the tyre pumped up and on my way home. The Speedy Seal Puncture Kit retails for around $50.00 from your local ARB outlet. To find out more visit www.arb.com.au