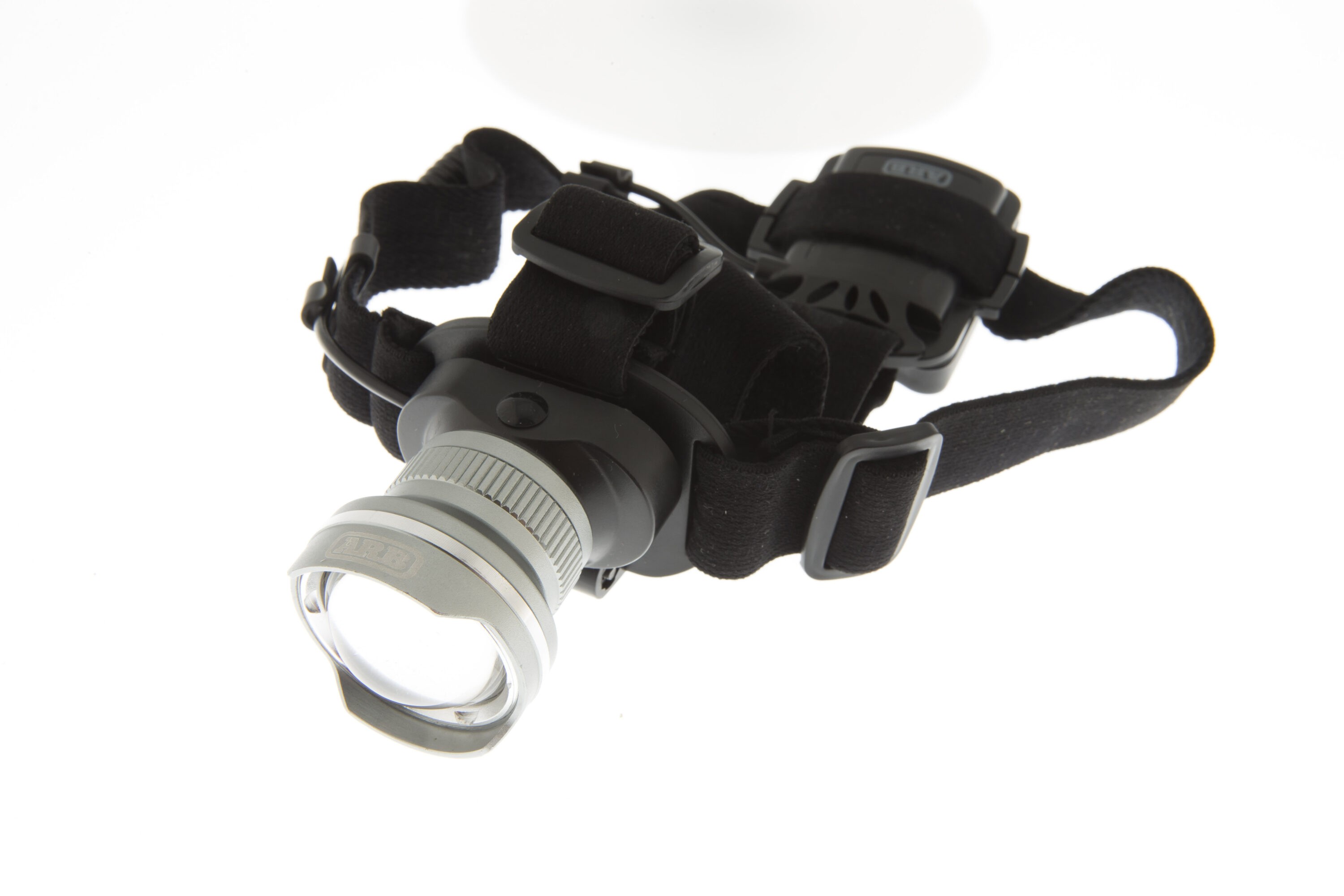 The main advantage of using a head lamp over a torch is the fact that they offer hands-free operation, which comes in quite handy when trying to set up camp, cook or perhaps field dress an animal in the dark. They are equally at home for a myriad of tasks around home or on the farm. In fact I carry one in the 4WD at all times for such unforseen tasks after dark when out bush. ARB offer an LED headlamp which is well constructed, well priced and now available throughout most ARB outlets Australia wide.
This high-intensity, LED headlamp is equipped with multiple lighting modes and delivers a maximum 300-lumen output with a run time of up to 7 hours. Firstly, setting 1 provides a powerful 300 lumen beam with approximately 3 hour run time, setting 2, a power saving 180 lumen beam which is more than adequate for close-up work and offers up to 7 hours run time and setting 3 which provides a flash mode. Designed so they are simple-to-use, all three modes are accessible from the one button located on the front.
Quite compact, the ARB headlamp weighs in at a mere 162g, so it's lightweight when wearing it. The battery compartment is located on the back of the head strap, which is fully adjustable. And the unit runs on 3 x 1.5V AAA batteries, which are included in the package.
For more information on the ARB Headlamp or its full range of camping products visit www.arb.com.au