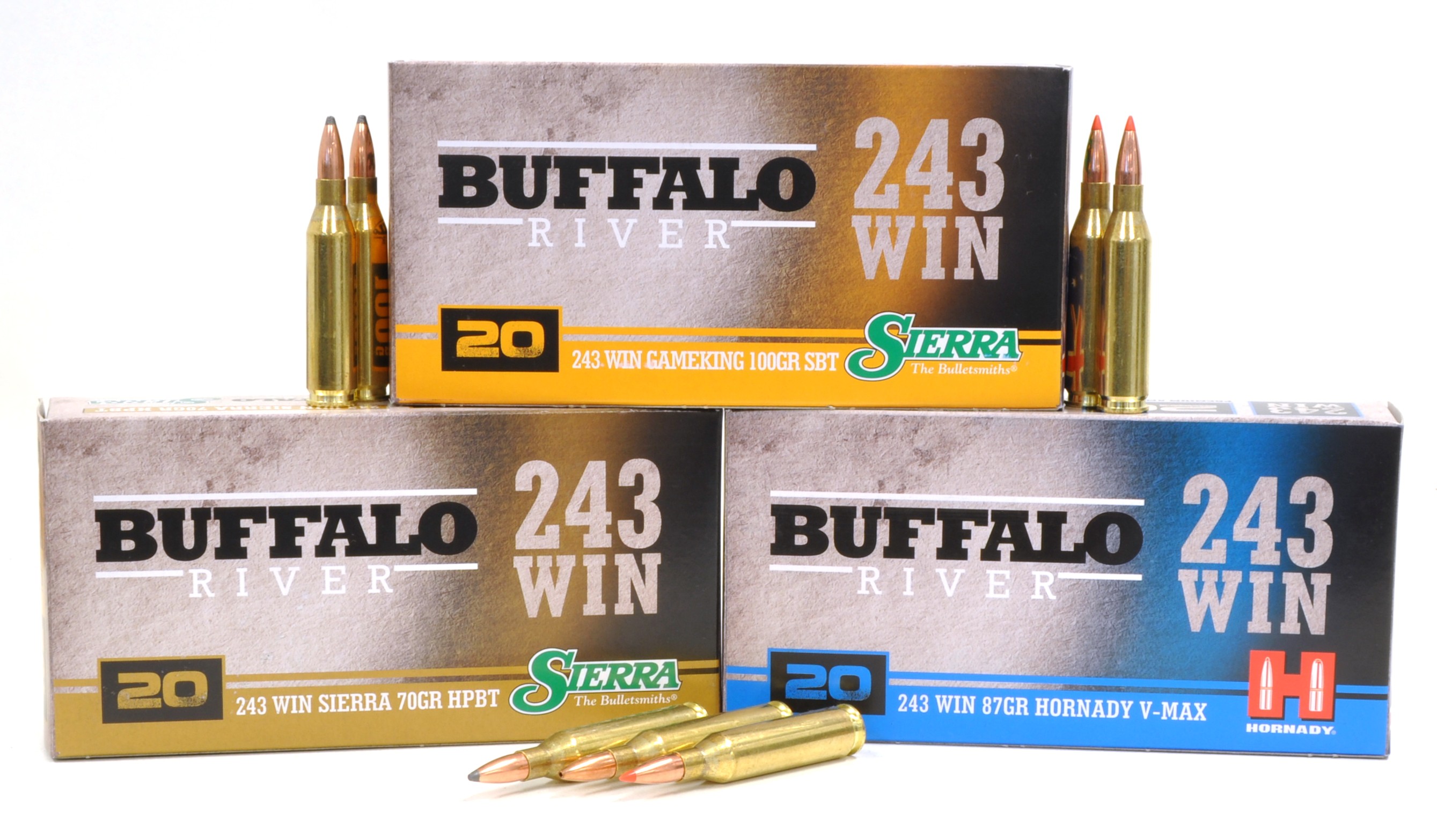 Distributor OSA (Outdoor Sporting Agencies) is excited to announce the launch of the new .243 Win. OSA Buffalo River Ammunition made in partnership with ADI at their Australian facility. The new range of .243 ammo will soon be available in three different loads which include a Sierra 70gr. Hollow point, Sierra 100gr. Soft Point and a Hornady 87gr. V-max and all loads are held to extremely tight military tolerances.
OSA ammunition began in 2014 offering three different loads in .223 Rem. Using a 55gr. Sierra Blitzking and Gameking projectiles and a hornady 55grVarmint. The .223 loads are packed in a unique airtight blister pack, however, the range has since been expanded to also include 2 loads in 308Win.
These are a Sierra 135gr. Hollow Point specifically designed for Australian pest control and a 165gr Sierra Gameking for the big stuff.
OSA's Buffalo River Ammo has quickly gained a reputation for consistent accuracy and reasonably priced. Their full range is available in packs of 20 or in a bulk pack. Their bulk pack are shipped in a Military Spec M2A1 can that contains 900 rounds of 223 or 480 rounds of 243 or 308 ammo. These steel cans are tough, weather proof and an excellent ammo storage alternative.
Pick up a copy of the September 2017 issue of Sporting Shooter on the news stand with Nick Harvey's test report.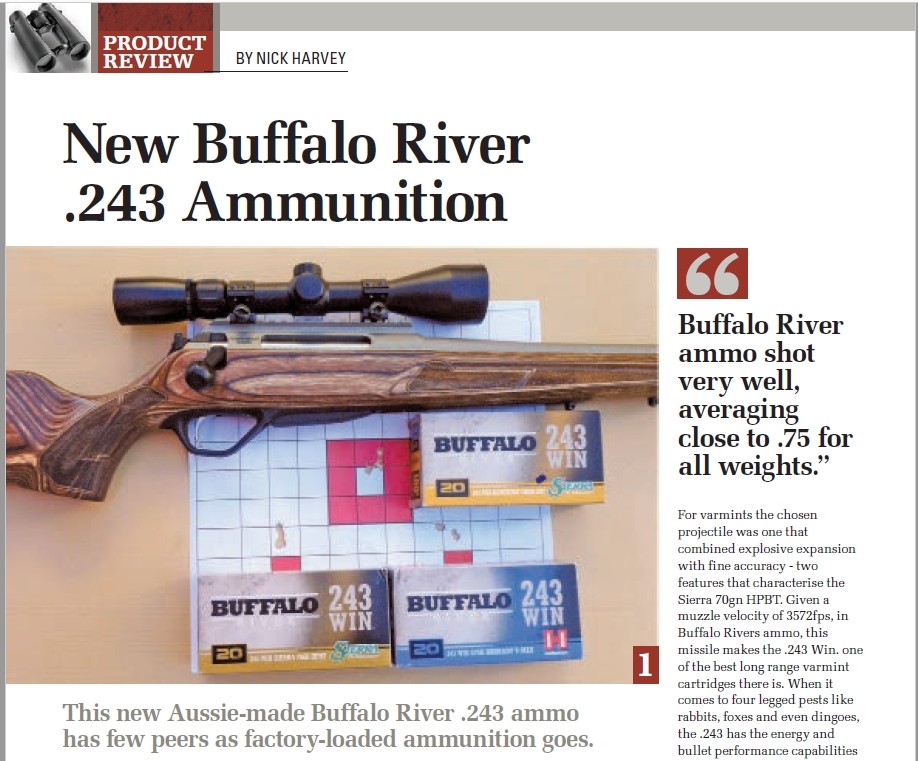 There is a full ballistic workup and comprehensive accuracy test which, by the way, yields great consistency and accuracy across all three loadings. To find out more visit your local gun shop or see it at www.osaaustralia.com.au