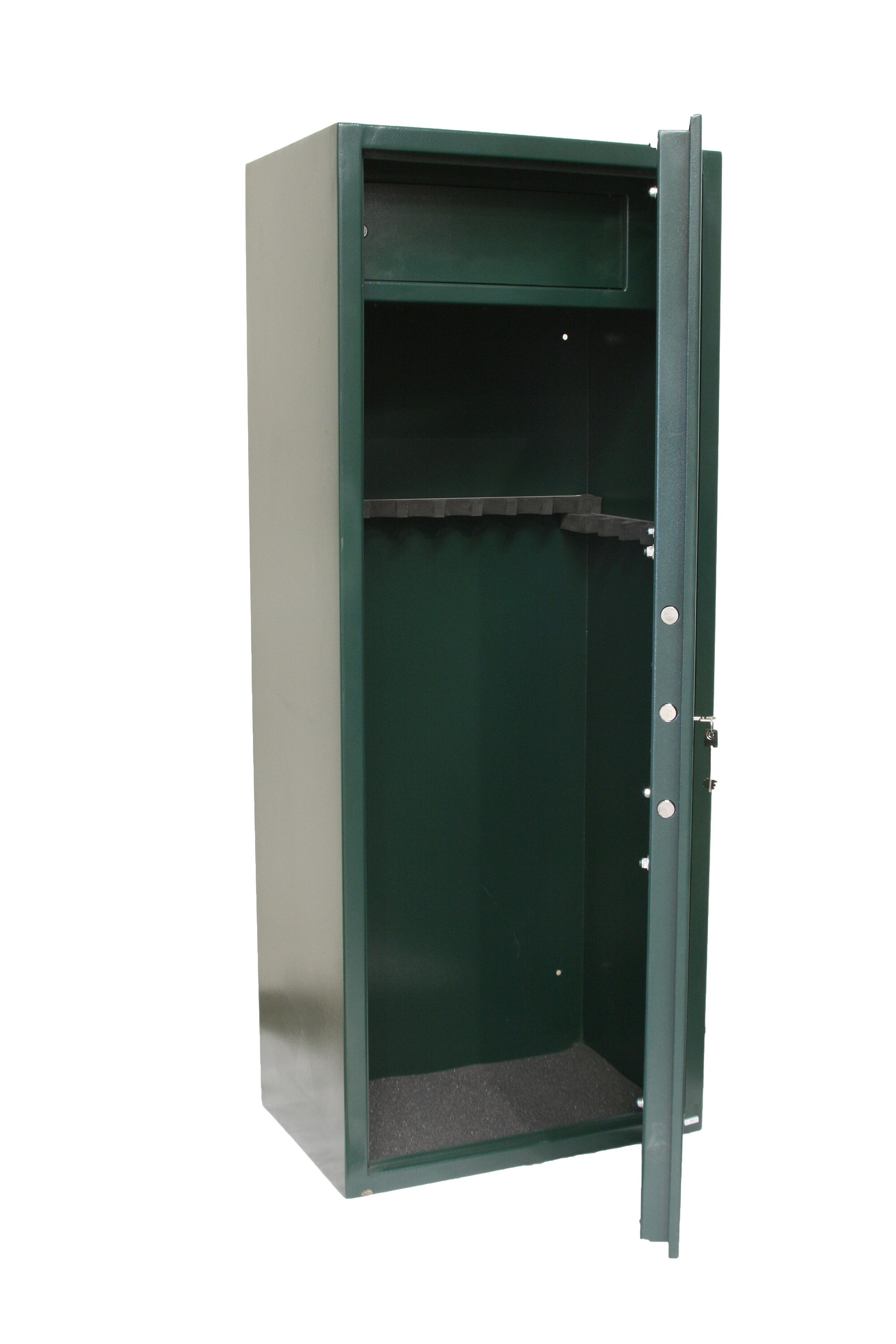 Big Iron produce a large range of moderately priced safes that are compliant to category A & B firearms in all states of Australia. They feature a padded floor, 5 locking bolts and a 2mm body. Dark green in colour they are available in the following dimensions and weights.
2 Gun Safe- 22kg. H 1250mm x W 250mm x D 150mm


Big Iron 5-Gun Safe

5 Gun Safe- 50kg H 1500mm x W 340mm x D 280mm
8 Gun Safe- 66kg H 1500mm x W 535mm x D 280mm
14 Gun Safe- 75kg. H 1500mm x W 600mm x D 400mm
All feature a lockable internal compartment with the exception of the 2 Gun Safe and all feature individually key cut double bitten safe locks. In addition to a fine range of safes Big Iron also produce a window vehicle rest that can be easily attached to the outside of your car door. The Big Iron car rest features a padded bar, is fully adjustable and ideal for spotlighting or shooting out of your vehicle.
To see the full range of Big Iron safes or the vehicle rest go to www.nioa.com.au or ask at your local gun shop. Trade enquiries to NIOA.