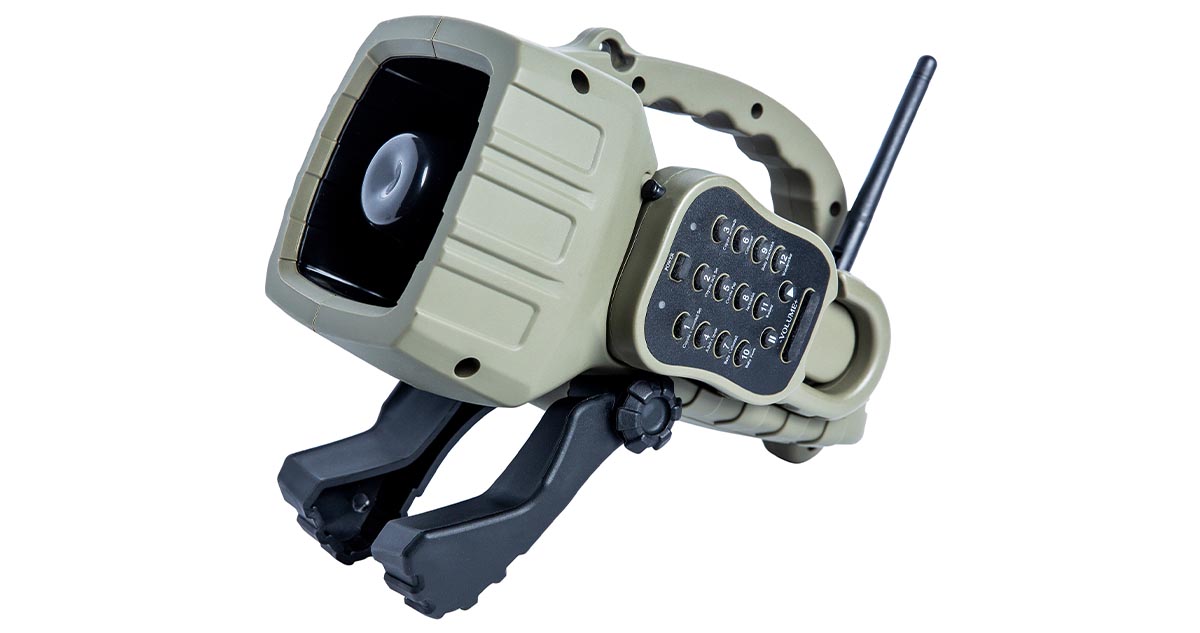 This compact and simple-to-use electronic predator caller is designed to make your hunt easy and effective. The Dogg Catcher 2 is packed full of features including the 100 yard remote and the ability to play two sounds at once, all at an extremely affordable price. It also has adjustable legs so you can direct the call into the air for longer reach.
Utilising 12 different proven Randy Anderson sounds, the Dogg Catcher 2 can call in some of the wiliest predators out there including cats, foxes and wild dogs. Whether you're a seasoned caller or a beginning hunter, the Dogg Catcher 2 is an excellent addition to your bag
of tricks.
Primos is an American company offering a huge range of predator calls, deer calls and accessories.
Ask to see the range at your local gun shop or visit www.nioa.com.au.