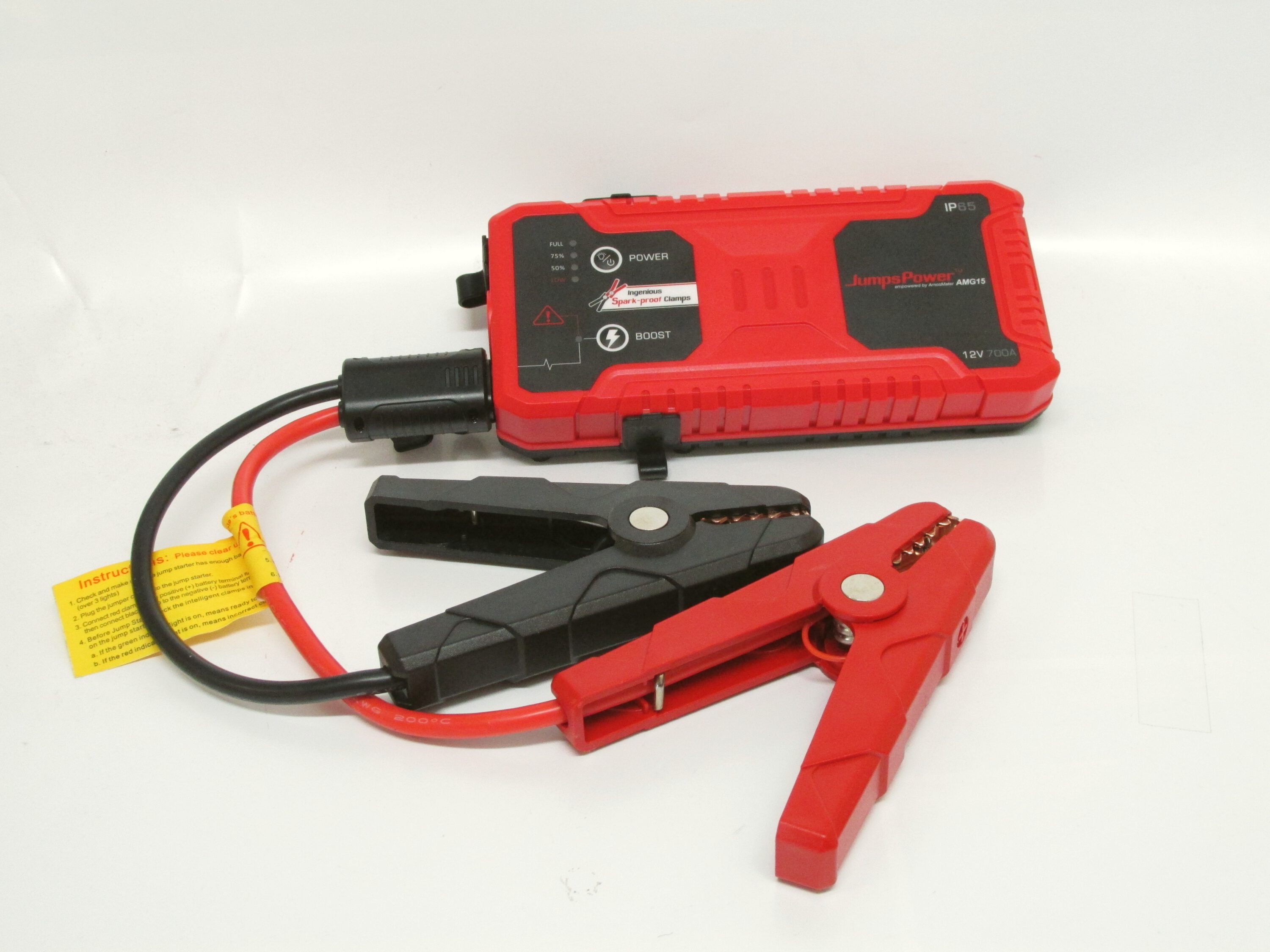 Portable power has well and truly taken a huge step forward in size and performance. Bulky old battery packs are a thing of the past and having to carry a set of jumper leads to star a vehicle with if and when the battery runs flat are old hat. Thanks to new technology, a lightweight, palm sized unit is now available for a selection of uses that will do the job with ease.
JumpsPower is one such product and its features are many. This powerful and reliable power source can be used in a variety of practical ways. Firstly, it will jump start a dead car battery, next, it will serve as a portable powerbank to charge a selection of devices like a mobile phone or laptop and finally, it also features an LED torch. JumpsPower offer a selection of models including AMG6 ideal for cars up to 3.5L petrol, AMG8 for cars up to V8 5L or 3L Diesel and AMG15 which is my choice for piece of mind out bush..
The AMG15 is ideal for vehicles up to 7L Diesel/Petrol, will charge your phone and features an LED torch with strobe/hazard and SOS modes also included. How does it work you may ask? Well firstly, if you're caught out in the bush with a flat battery simply plug the supplied dog clips into the power pack, attach the red and black clips to the corresponding positive and negative points on your battery then press the boost button and when the light turns green you're ready to start -her up.
Another great feature with this unit is its 12V outlet. Simply plug the supplied lead with cigarette plug socket into the AMG15 and you can attach and power a wide range of 12V products. In fact I'm told that you can run a strip of LED lights for 12 hours when the AMG15 is fully charged. This would work great around camp at night or for lighting in a tent. If you run out of charge while in the bush, re-charging the AMG15 is as simple as plugging it into the cigarette lighter socket in your vehicle via the supplied car adaptor or when at home use the supplied AC adaptor.
The AMG15 also features a USB socket, so if you're out in the bush like I am for extended periods of time, you can also charge other devices like camera batteries, laptop and lots more. What also impressed me with this unit is it's lightweight, compact design at only 585g. The AMG15 comes packaged in a zip-up soft case which can be kept under the seat of your 4WD for emergencies or carries in you back pack on extended back pack hunts. The JumpsPower range of AMG Jump Starters range from around $149.00 for the AMG6 through to $249.00 for the AMG15.
To find out more or order yours online visit www.generatorplace.com.au