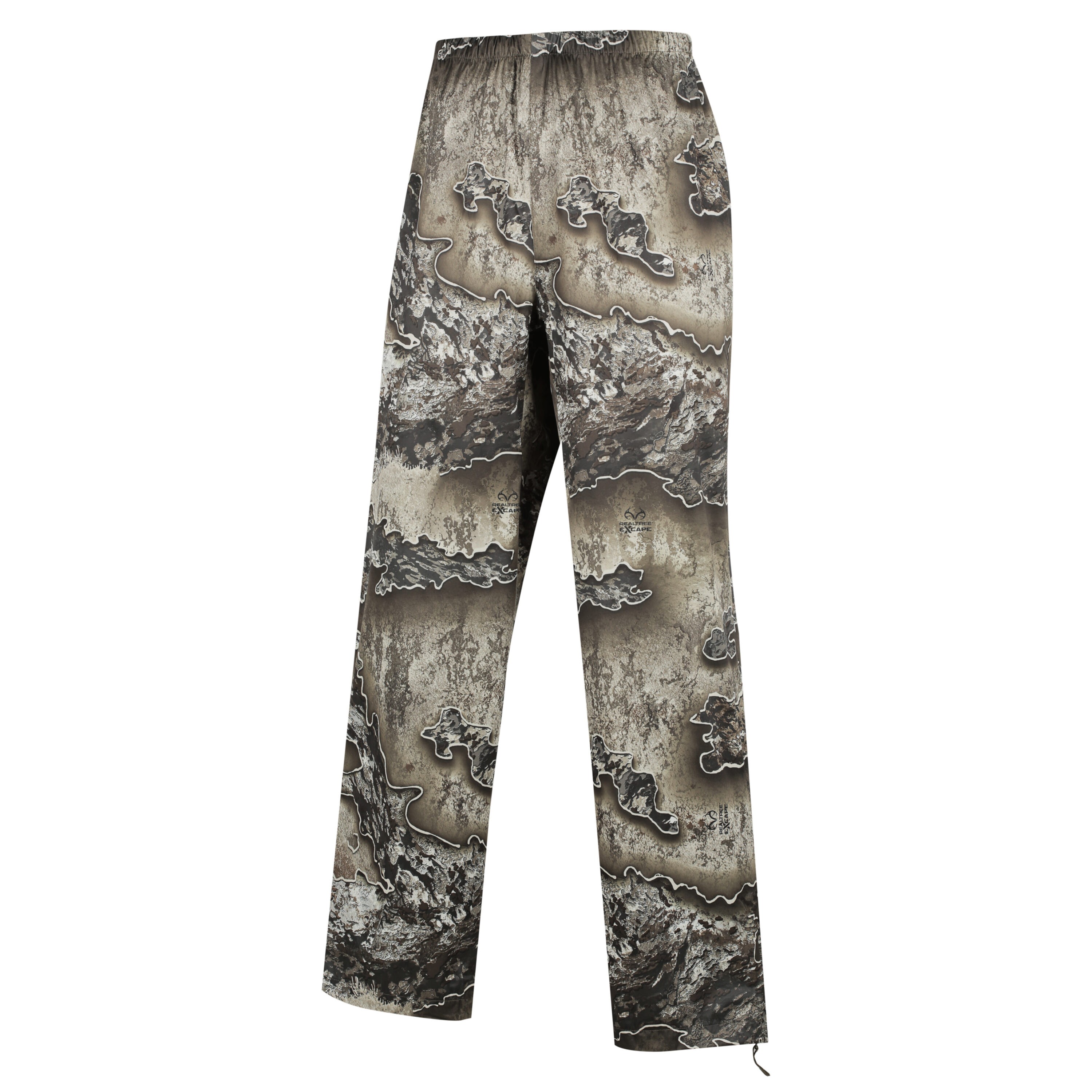 Whether you're out on a short day hunt or an extended backpack hunt, it makes good sense to carry wet weather gear just in case the weather takes a turn for the worse. I'll be the first to admit that most times I don't pack it as it's simply too bulky to carry around in my backpack for the odd chance it might rain or snow. When it did rain, however, I was forced to hunt in wet or damp clothing that became very uncomfortable and, in some ways, hindered the hunt.
Thankfully, that's changed now, as Ridgeline has recently released a new range of wet weather gear that ticks all the boxes including its weight and size. Referred to as the Packlite Pant and Jacket they incorporate the latest in material and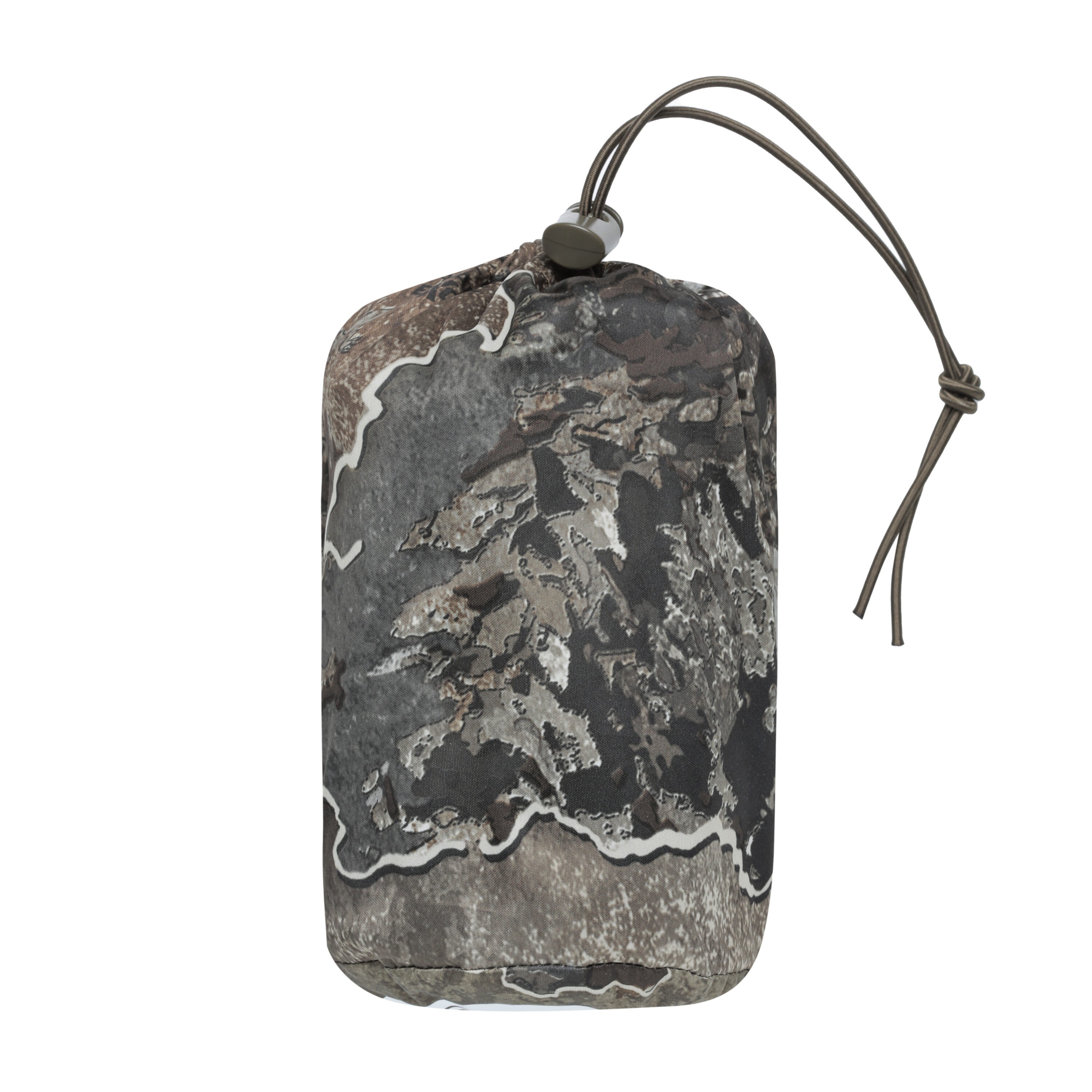 technology, designed to have you covered when the skies decide to open up. The first thing that impressed me was its compactness. While the pants and the jacket are available separately, they only weigh a mere 350gms each and pack away in a handy little pouch that can be stored in the bottom of your day pack, so compact you won't know they are there.
Part of Ridgeline's Performance Wear range, these lightweight rain shells are now available in Excape camo and made of a stretch polyester fabric with DWR (Durable Water Repellent) C6 coatings. This DWR is added to the fabric to make it water resistant yet breathable which is commonly used in fabrics such as Gore-Tex to prevent the outer layer becoming water saturated. Fully seam-sealed and water resistant, the PackLite pants and top are very comfortable to wear over your fleece or normal hunting gear as they feature a little stretch for comfortable and movement. Unlike a plastic feel which is also quite noisy in the bush, you'll find this lightweight rain shell has a different feel and a lot quieter.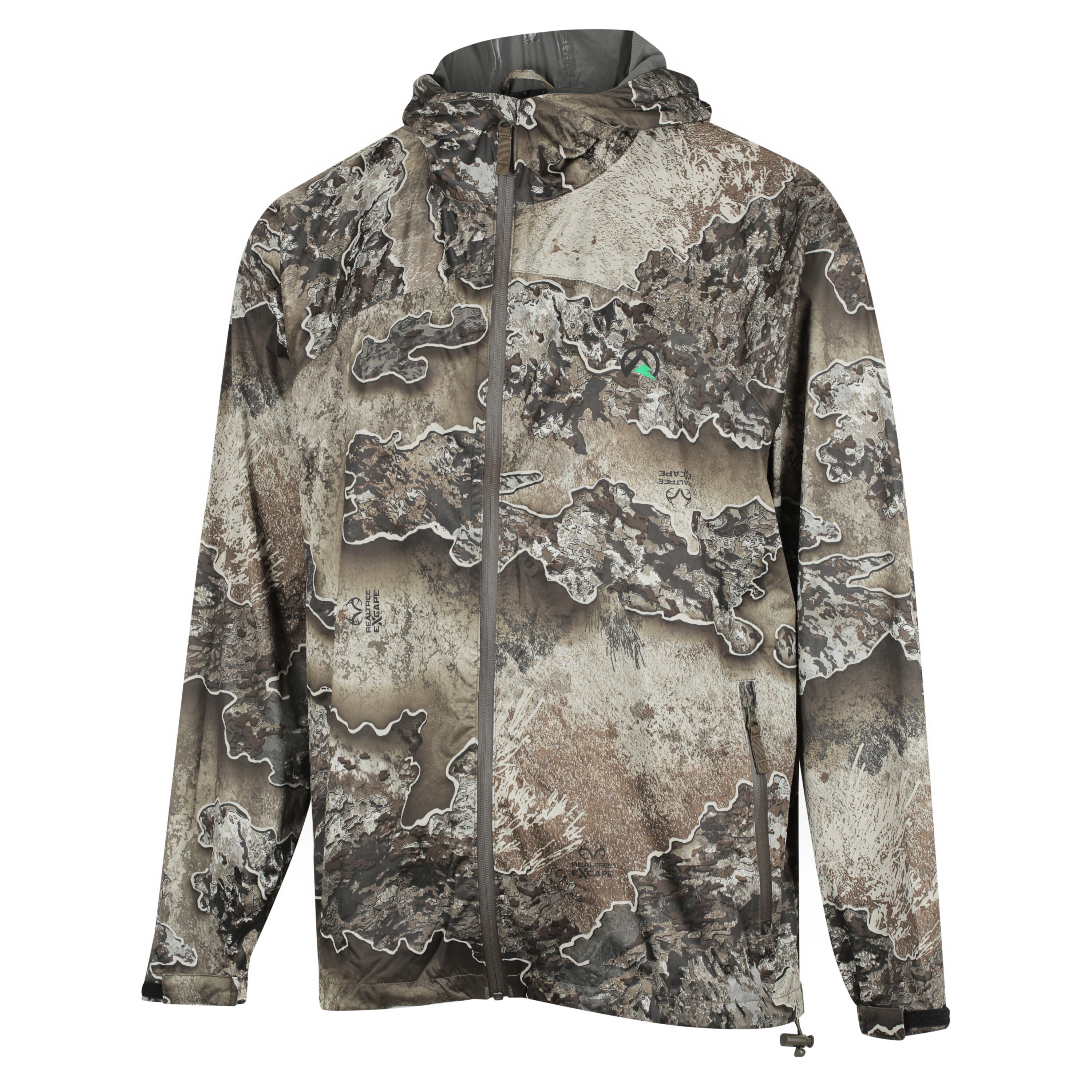 While the top features a full length, zip-up front, elasticized wrist cuffs, a hood, zip-up side pockets and draw chord around the base, the pants feature elasticized waist with draw chord. Add to this leg zips, with additional Velcro closure so you won't have to take your boots off to get the over pants on.
Available in XS to 5XL the PackLite Jacket and Pant are well worth investing in. As these garments are designed to wear over your hunting gear, I'd suggest you go up a size when purchasing. I normally wear medium sizes and, in this case, opted for a large in wet weather gear. See them at your local gun shop or visit www.ridgelineclothing.com.au