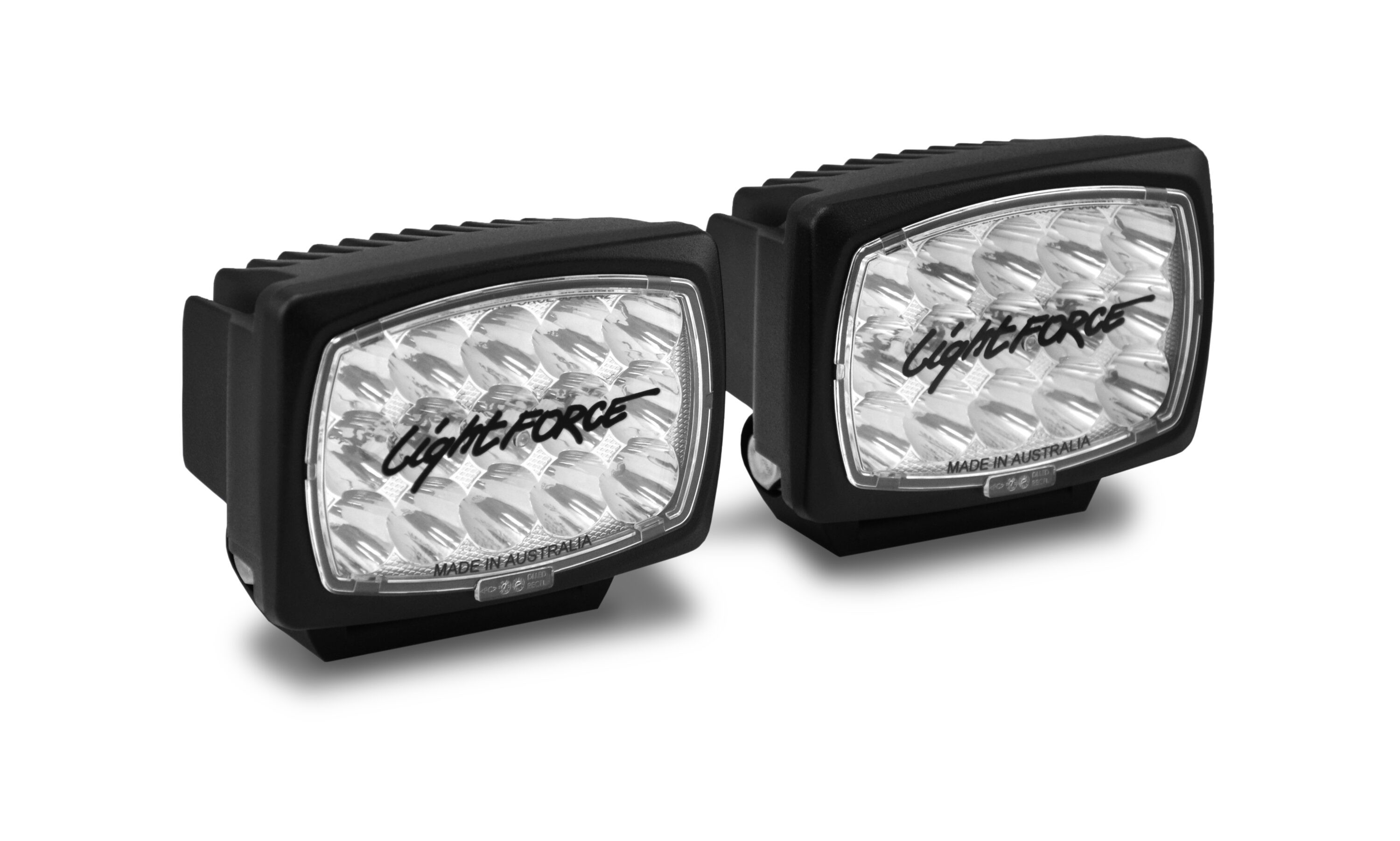 Lightforce recently announced the release of a newly designed, engineered and manufactured set of driving lights that offer outstanding all-round performance at a very affordable price. What's more a kit has been designed offering the consumer complete DIY instillation. So you won't have to have them installed by someone else, which adds cost to your purchase.
I'm told that this is the first kit of its kind in the Australian marketplace offering great value for money and revolutionary design.
With stylish rectangular form, a pair of Striker LED lights are included, with a complete wiring harness, plug-and-play adaptors for your headlights high beam, a dashboard switch, brackets and all that's required to complete the install are included. Instillation has been made very simple, as for the first time on a wiring harness, all wires have been individually labeled, so you simply can't go wrong.
While easy to follow instructions are include in the package, Lightforce also offer a YouTube channel with a how-to install onto different vehicles. Lightforce has an excellent reputation when it comes to hand held spotlights offering premium performance and no doubt their driving lights are of equal quality. In fact I'm also told that the Striker LED is the best in class amongst the field of compact driving lights. These lights pack a punch, delivering 1 Lux at 754 meters per pair and excellent when travelling the back roads out bush.
At the time of writing I'm told a pair of Striker LED's complete with the full kit and caboodle will retail for under $600.00 including GST and also come with a 3-year warranty. Australian made, that's great value for money. To find your nearest stockiest or for further information visit www.lightforce.com