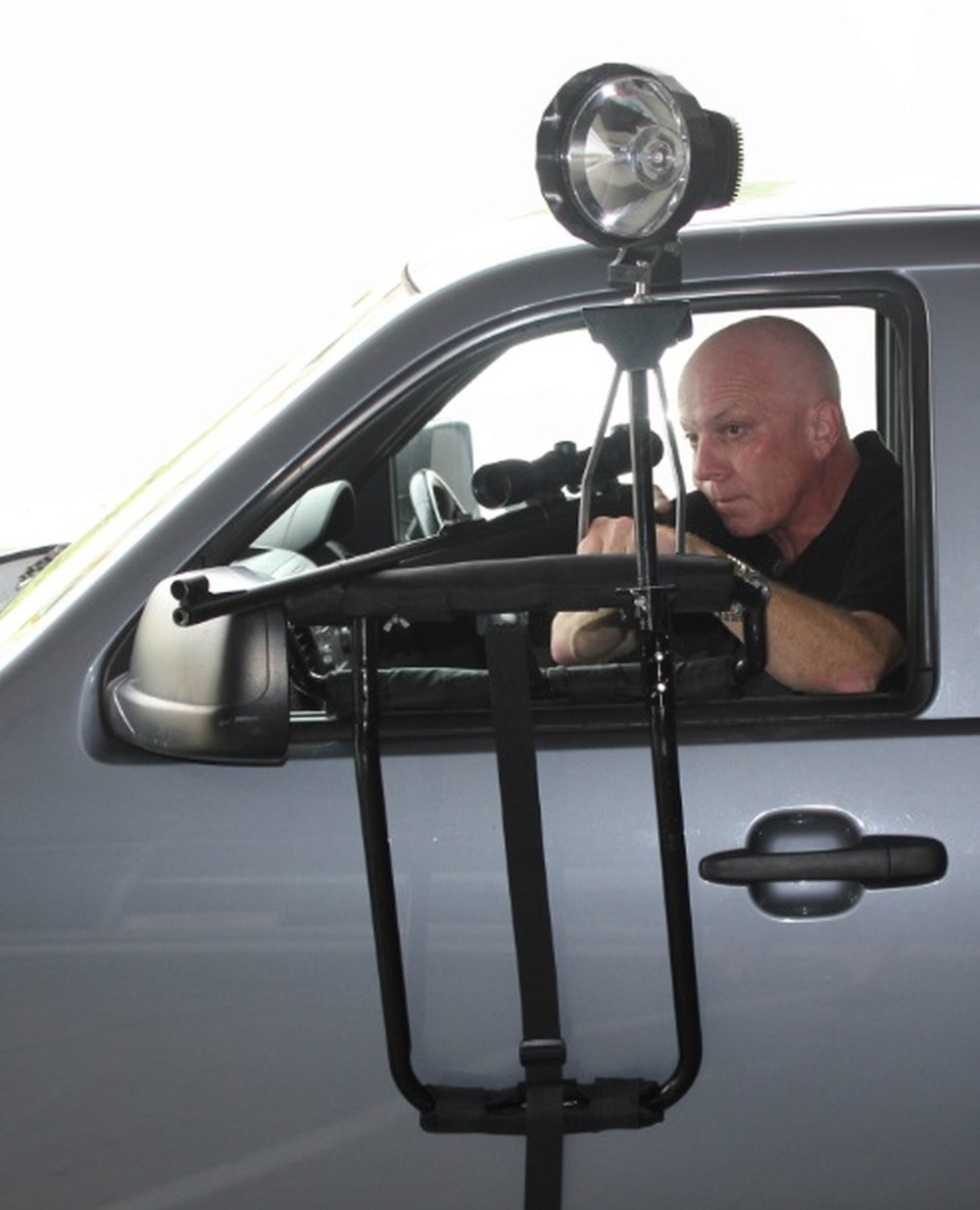 For the spotlight enthusiast, the Max-Hunter Deluxe Door Mounted Shooting Rest is a well-made, durable car mounted rifle rest. It is easily installed to the window frame of any vehicle with adjustable straps to hold the unit in place.
Offering a very steady platform for the shooter, the Deluxe package also includes a spotlight mounting bracket and remote "D" handle providing an all in one package for the lone hunter when out spotlighting from your vehicle.
While the frame offers protection to your car door via padding, the shooting rest incorporates a protective foam covering to protect your firearm. When not in use the Max-Hunter Deluxe Shooting Rest simply folds away for compact storage.
To compliment your shooting rest Pro Tactical also offer a large range of hand held spotlights referred to as the Max-Lume range. Ask to see them at your local gun shop or visit www.protactical.com.au