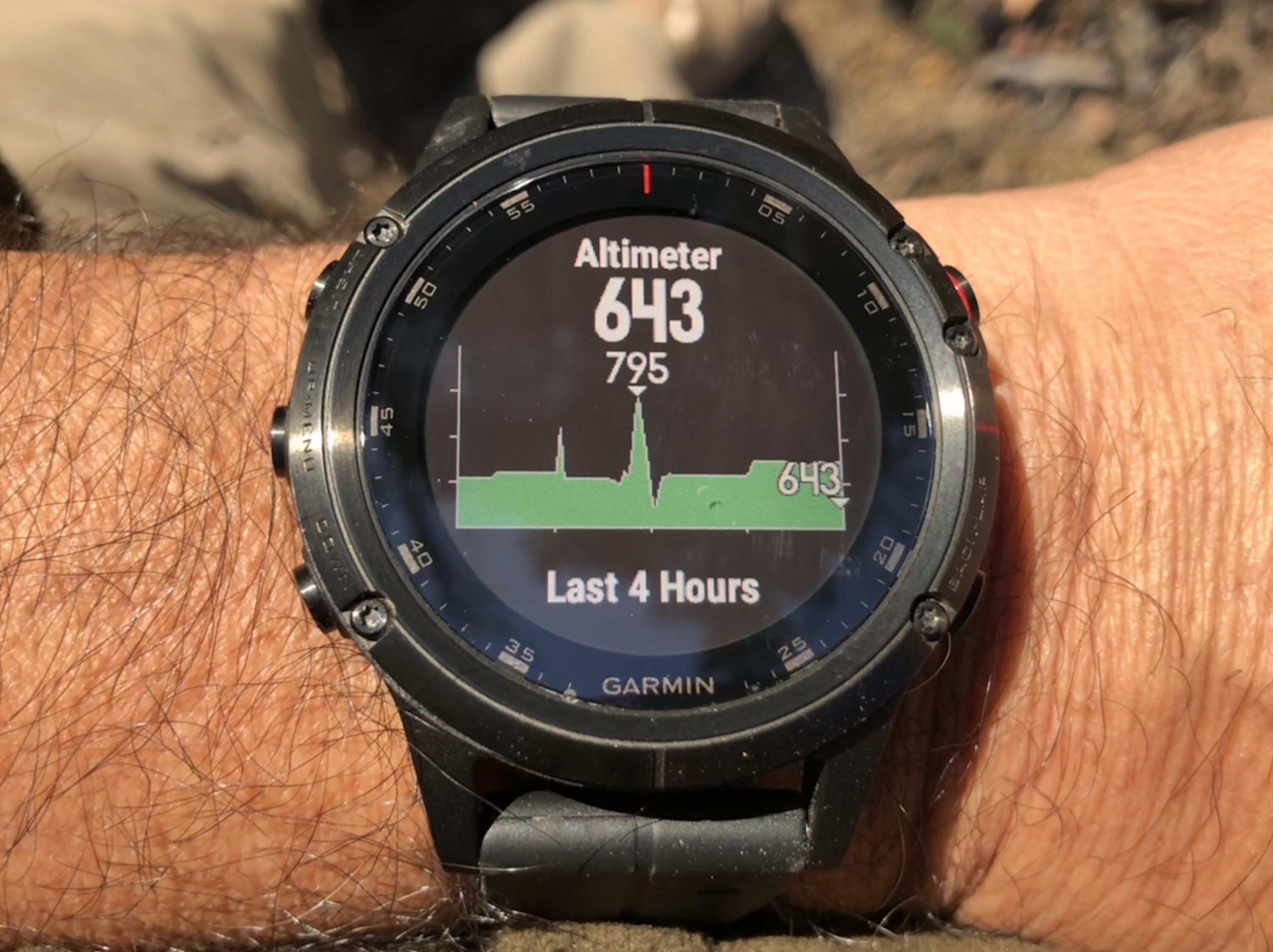 Garmin have long been known for their GPS and navigational equipment to suit automotive, marine and aviation applications. In addition, they also offer a range of action, dash and even 360-degree cameras for a variety of domestic and sporting applications. Those that use dogs for hunting are also familiar with their hand held GPS tracking devices that are highly sensitive and can track up to 20 dogs at a time. In fact I'm told there's even a Garmin DriveTrack In-Vehicle dog tracker and GPS navigator for onboard use. This model would be ideal when hunting from a vehicle in the flat country out west offering big screen viewing while on the track.
More recently, however, they have gained momentum here in Australia with their fine range of smartwatches which offer a huge range of features to suit today's modern lifestyle. One watch in the Garmin range is the Fenix 5 Plus Series (available in 3 sizes) which is a premium multi-sport GPS watch with loads of features for the health conscious, outdoors people and others. As a keen hunter myself, fitness and navigation are very important considerations, particularly if you tend to push the limits a bit or venture into unfamiliar territory when out bush.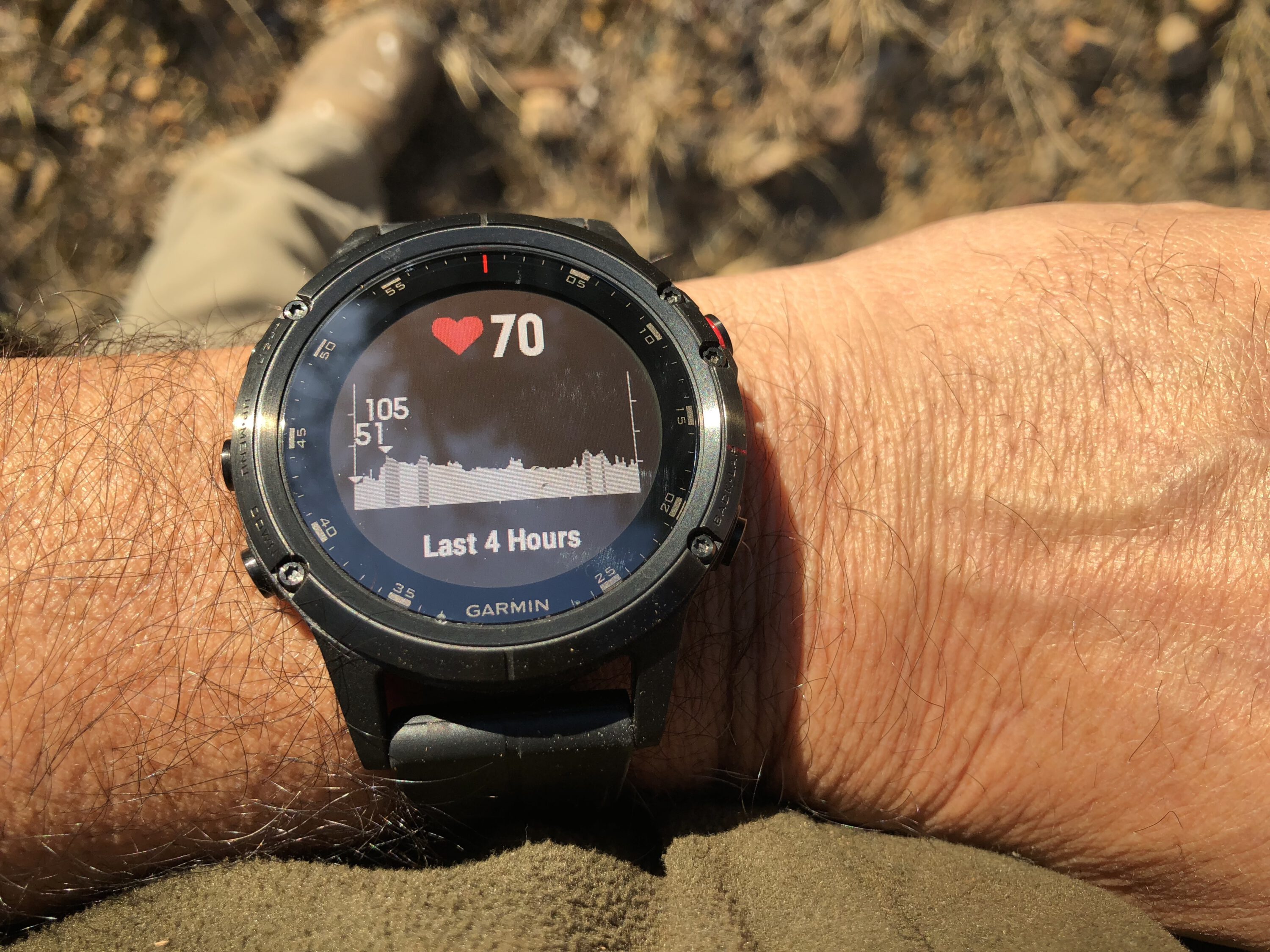 At a recent Shot Expo I had the opportunity to take a look at the Garmin range of smartwatches and was amazed at their capability. While the original Fenix 5 range offered loads of features the new Fenix 5 Plus series, including the 5, 5S and 5X Plus has improved and added a host of features, taking their smartwatches to another level.
Without getting too technical the range offers music storage of up to 500 songs, allowing you to create your own personal play list and listen via Bluetooth headphone connectivity. Add to this, NFC (Near field Communication) contactless payment allowing you to simply swipe your watch to make a payments, privacy mode for smartphone notification on your watch from your phone and lots more.
From a hunter/outdoorsman perspective, however, technology like full colour topographical mapping, with the ability to use data from on-board maps via GPS co-ordinates, and many other useful "widgets" and apps to help you track, find and return to the area you are hunting or exploring, takes the guess work out of a trip and helps ensure your safe return. Add to this the inclusion of Galileo GPS satellites that are the European satellite tracking system in addition to GLONASS and normal GPS for an accurate location reading.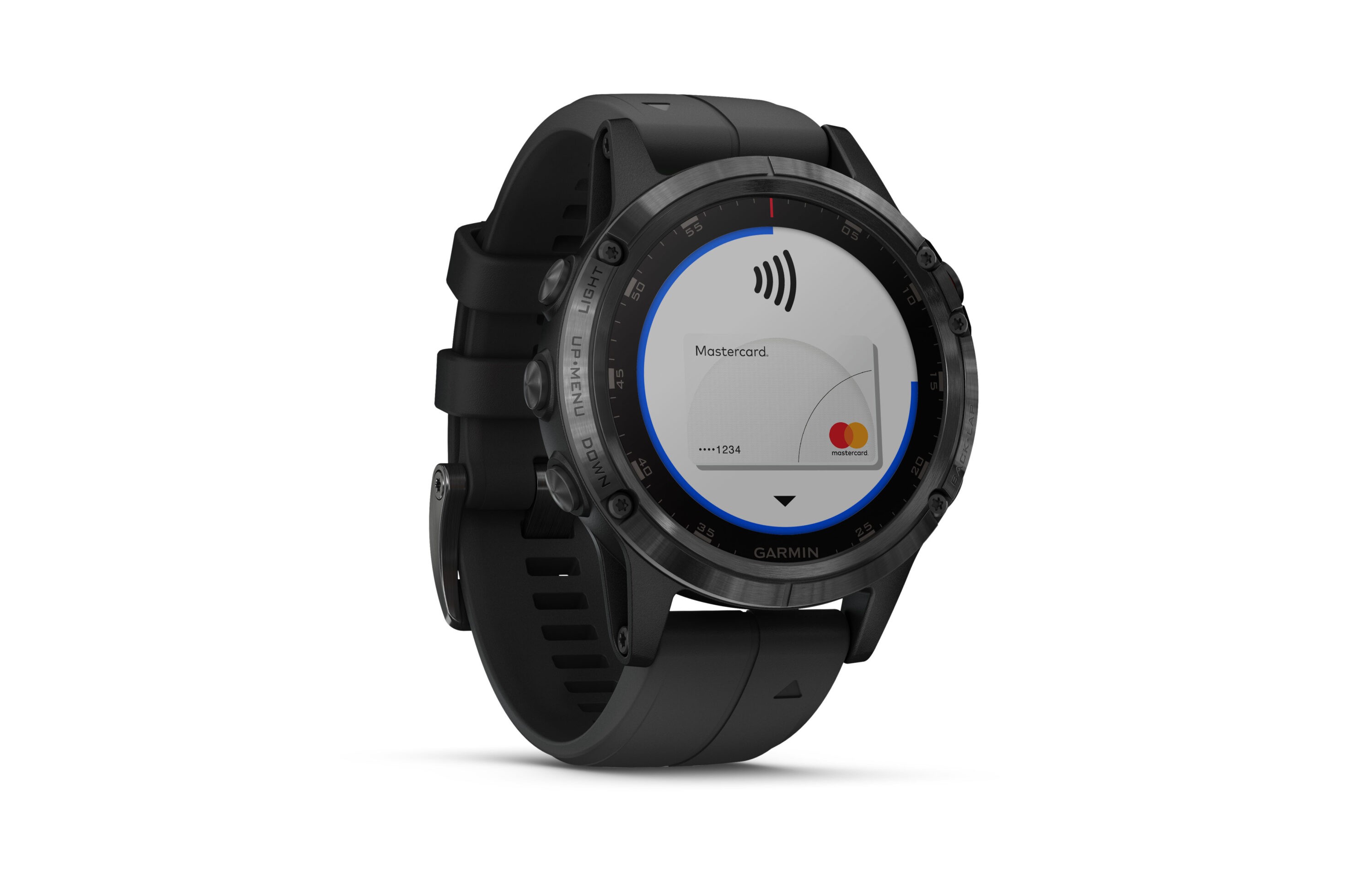 The Fenix 5 Plus series also offers you a choice of default watch faces or you can download dozens of other options via the Connect IQ App Store. In fact you can even download an image, logo, deer or favourite photo as your background image if you wish. For my liking I chose the default- heart rate/ altimeter/ steps count/ time and date that allows me to monitor all at a glance, while at home or in the bush.
How does the watch measure heart rate you may ask? Well the back of the Fenix 5 Plus features three green optical HR (heart Rate) sensors and once the watch is strapped to your wrist measures your heart rate 24/7 at 1-second intervals. This is displayed on the face of the watch I was testing and is also transferred to the Garmin App on my phone and displayed via a graph showing highs and lows with lots of other useful information added as well. For those who venture in the high country or Alpine regions, you can also measure your blood oxygen saturation levels via these Pulse Ox Acclimation sensors that compare and contrast the altitude you are at with your blood oxygen saturation, however, unless your tackling Mount Cook on a tahr hunt or climbing Everest you probably won't need to use this option too often. Nonetheless, good to have.
Summing up, you can track your steps, heart rate, stairs and even your sleep, transmitted from your watch to Garmin Connect via the Garmin App on your smartphone and compare with other dates via a built in calendar. By simply scrolling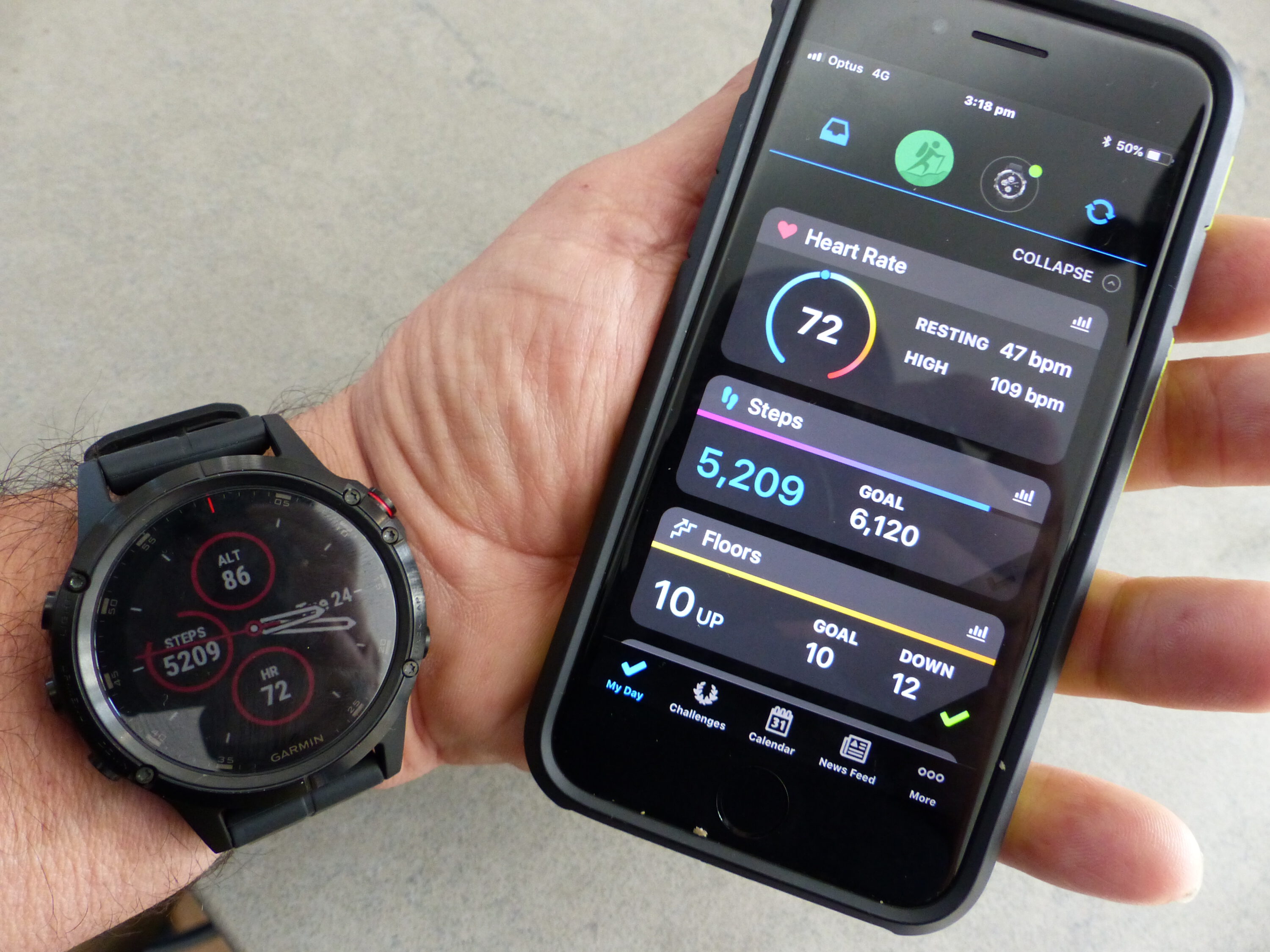 through different widgets there's a huge number of options available to give you all the information you'll require and more. You can even download additional widgets via the App on your phone for weather etc.
After a few weeks of use I found the Garmin Fenix5 Plus quite simple to use with lots of useful outdoor sport modes including bike, hike, run, climb, triathlon, navigate, cardio and dozens more to help me better know my capabilities when training or in the hills hiking. Add to this, lots of other useful items for navigating, mapping etc. In fact once you've selected a sport, walk, hike, climb or mapping, the Fenix 5Plus will find satellites and sensors applicable to do the job. The scope and information available through the Garmin Fenix 5 Plus range of smartwatches is truly amazing. My only problem now is the fact that I'm constantly monitoring my health whether at home or in the bush. It's addictive once you wear one.
The Fenix 5Plus can be charged by simply plugging into the USB port on your computer or charging device and will last around 10 days in smartwatch mode or about 8 hours in GPS or music mode.
The Fenix 5 Plus range uses QuickFit wrist straps that simply clip on/off and are available in a large variety of colours.
If you are serious about your health, would like to be able to use the many GPS tracking options available or simply would like to have all of the above at your fingertips, then Garmin's range of Smartwatches is excellent. To find out more visit www.garmin.com or ask at your nearest Garmin outlet.