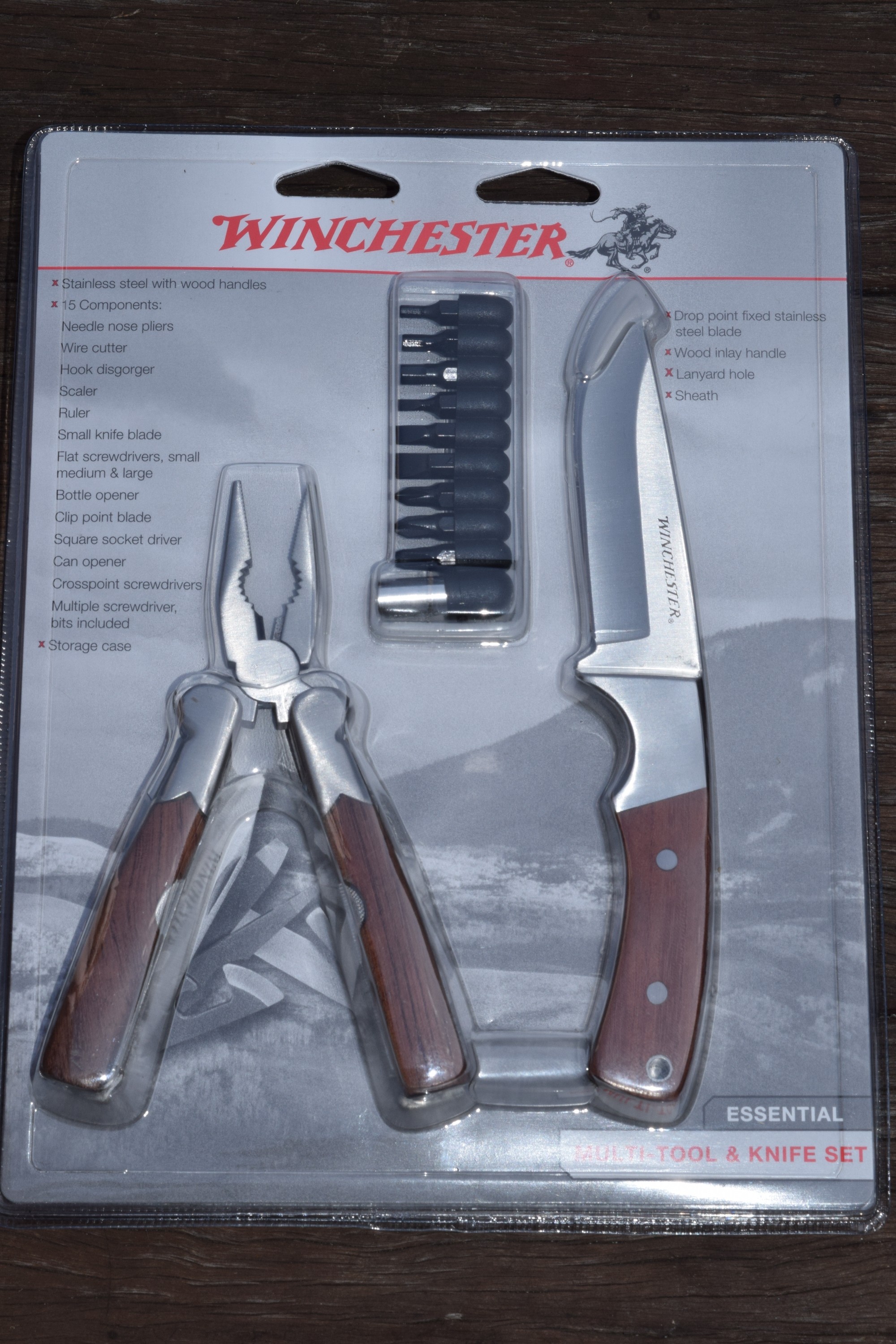 This nifty, economical, multipurpose kit was part of a giveaway comp through Tony Pizzata's Shooter's Showcase column in the magazine in March. Feedback from readers who received them has been that they loved all the features, particularly the multi-piece bit kit included in the blister-packed product.
The Kit Includes:
A Multi-Tool with stainless / wood scales, 15 components including pliers/wire-cutters, fish hook remover, scaler-ruler, clip-point knife blade, small, medium and large flathead drivers, bottle-can opener and square socket driver with nine bits.
A Stainless Drop-Point Fixed Blade Hunting Knife with stainless pins, bolster and lanyard hole complete with a nylon-reinforced ballistic nylon Winchester logo sheath.
Ask for themat your local gunshop or order direct from Winchester Australia for $45 plus P&H.
www.winchesteraustralia.com.au