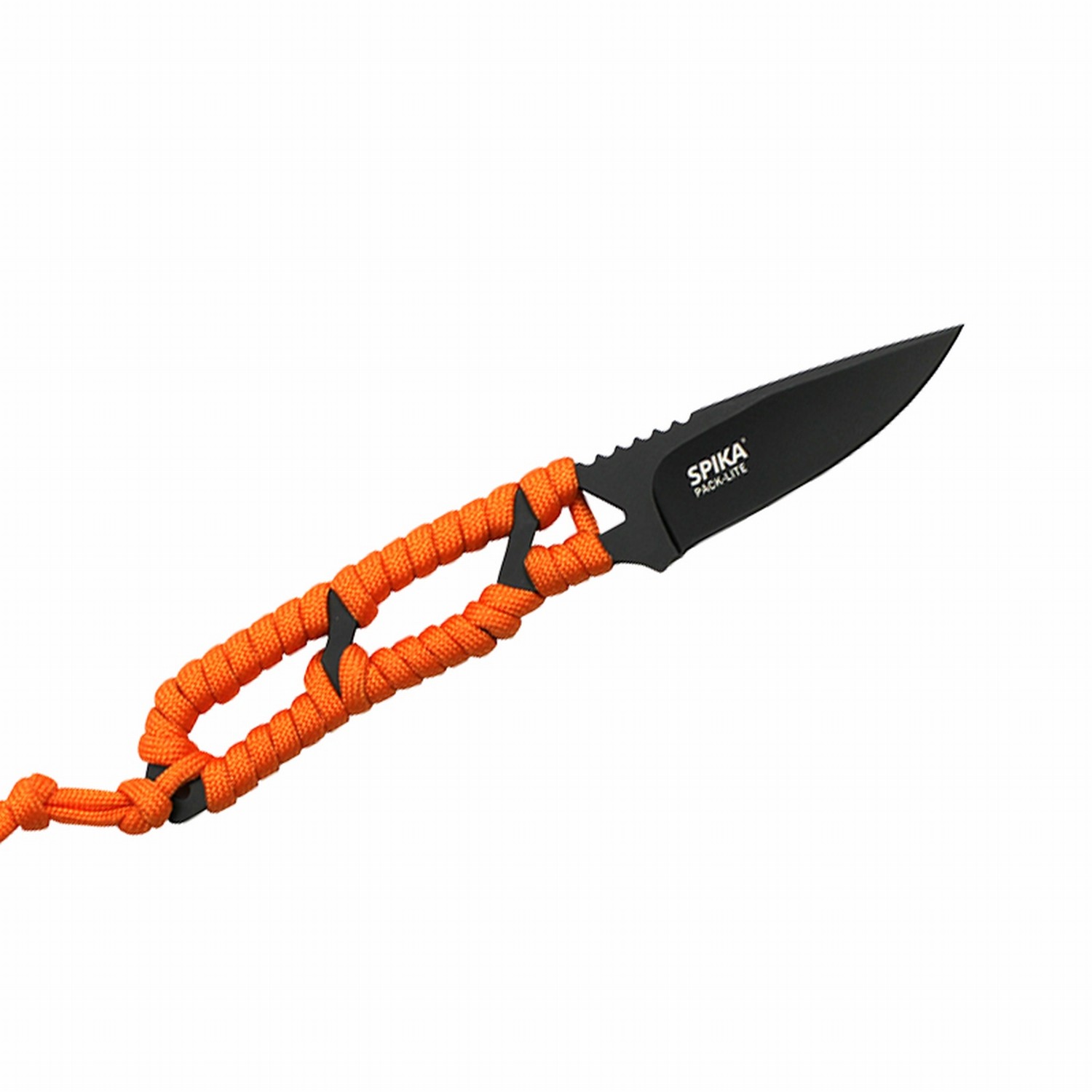 Spika Pack Lite Knife
This attarctive little knife will dress out surprisingly big animals and is hard to put down and lose.

Spika has rounded out their offering of hunting knives with the addition of the Spika Pack Lite range, these knives are built for the hunter who packs by the gram, weighing in at 37 grams the Spika pack lite knife is the must have knife when every gram counts when it's your time to get outside.
Made from a single piece of 440 steel the Spika pack lite knives are made to be durable and tough, the grooves above the blade edge gives the wielder optimal grip for precision cuts and reduces the chance of blade slip.
Each Spika pack lite knife comes with its own plastic sheath and is available in Black, orange or stainless steel, with an additional option of a black Spika pack lite knife wrapped with orange paracord.
If you want to learn more about the Spika pack lite knives visit knifes.spika.com.au for more information.
Features
・Orange Para cord
・45 Grams
・9.5cm Handle
・6.3cm Blade
・3.5mm Thick
・440 Steel
・Top grip area
・Plastic sheath
Check out other great hunting products at www.spika.com.au