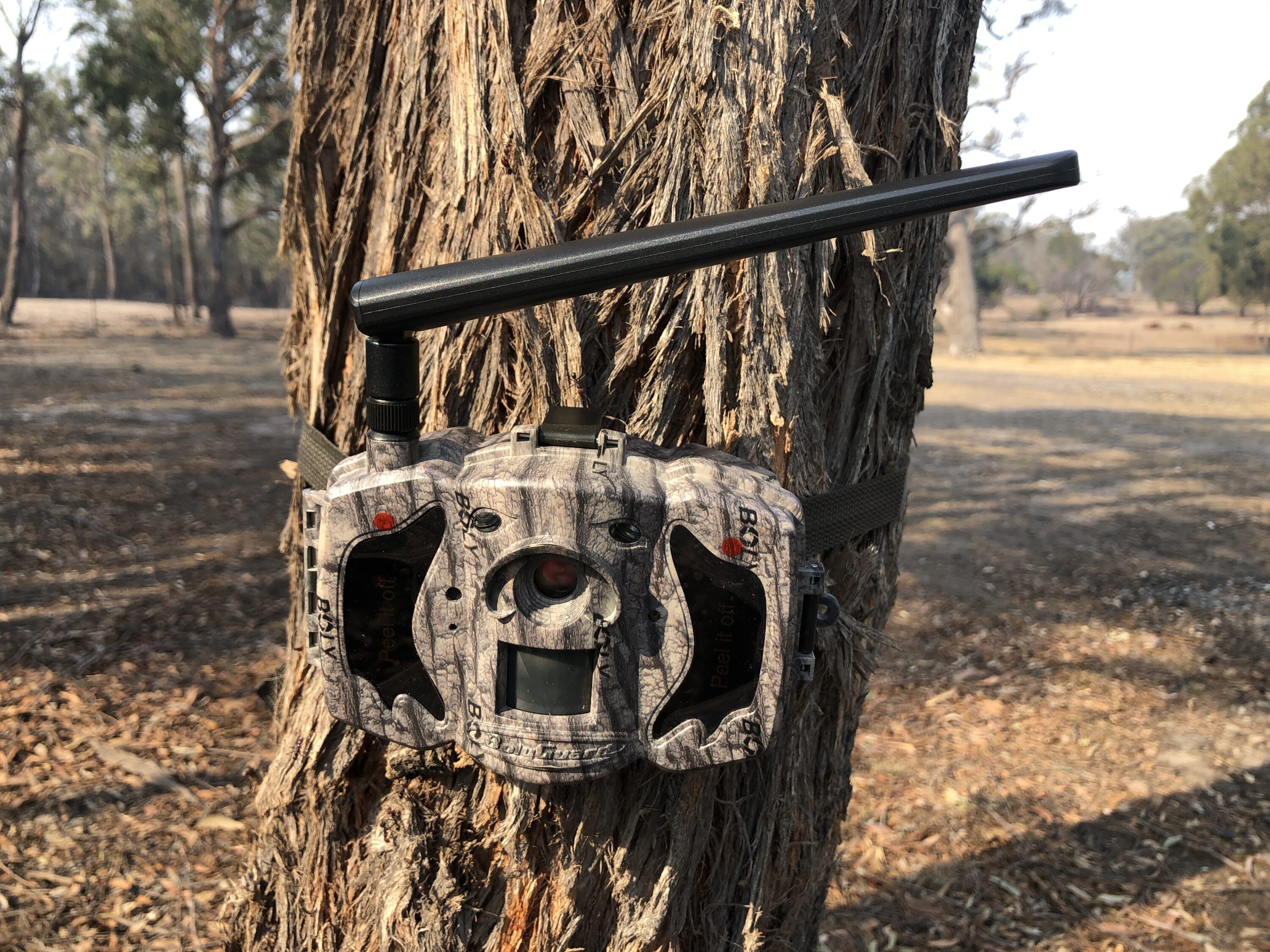 Boly Inc. are a world leading company focused on video streaming, imaging, data compression and motion tracking among other things and have an established reputation here in Australia, Canada, the USA, Europe and the list goes on. With offices in the USA and China their hunting cameras or Trail Cameras as we refer to them by are well known for their quality at very affordable prices.
With literally dozens of models to choose from Australian distributor Pro Tactical have brought in three models they think will best suit the Australian market. The first is the Boly 14megapixel (MP) model BG330 which retails for around $199.00. This camera features a highly sensitive Passive Infrared (PIR) motion sensor which automatically captures high quality pictures or records video at 720p. Very compact in size, the back of the camera features a built-in B&W LCD screen and the camera will support up to a 32GB SD card. Also capable of time lapse and sound recording, this camera will capture colour photos and video in daylight and B&W at night. Powered by 4 x AA batteries this compact, cost effective unit is weatherproof and won't be affected by extreme temperatures.
The second camera is the Boly 18 MP model BG310 that retails for around $189.00. With similar features to the 14MP model this unit also features a longer detection range of 100ft as opposed to 65ft on the 14MP-BG330 model. Mind you I think either are adequate for the job. This camera also features a very fast trigger time of under 0.7s and BolyRaw-patented image processing technology. The BG310 also includes a USB port to connect a small solar panel too for alternative power supply.
Last but not least, the Boly 4G model M984G-36M offers 36MP images and the option of 720 or full HD1080 video resolution. This model also features a world wide-Molnus cloud service, making it amongst the most advanced wireless game cameras on the market. The Molnus cloud service allows users to view all their photos and video taken on this camera via their PC or mobile phone and features a 4G transfer module inside the camera for high speed transfer of video and photos. In fact, the instructions say this model will send pictures or video (less than 10M) instantly to your mobile device or email via GPRS network and can even send an alert when photos are taken. But I'm yet to try that as it will only work if set up in custom settings on the camera. The Boly 4G also features a 2.3" built in colour LCD display for viewing and loads of other advanced features. At the time of writing I'd set up this camera in the field and await the results, but I'm confident I'll get the results they claim of natural images and video. Featuring a 100ft detection with 60% field of view, this camera runs on 8 x AA batteries or 6V 2A external power supply. The Boly 4G 36MP Game Camera retails for around $499.00. To find out more visit www.protactical.com.au Trade enquiries also welcome.