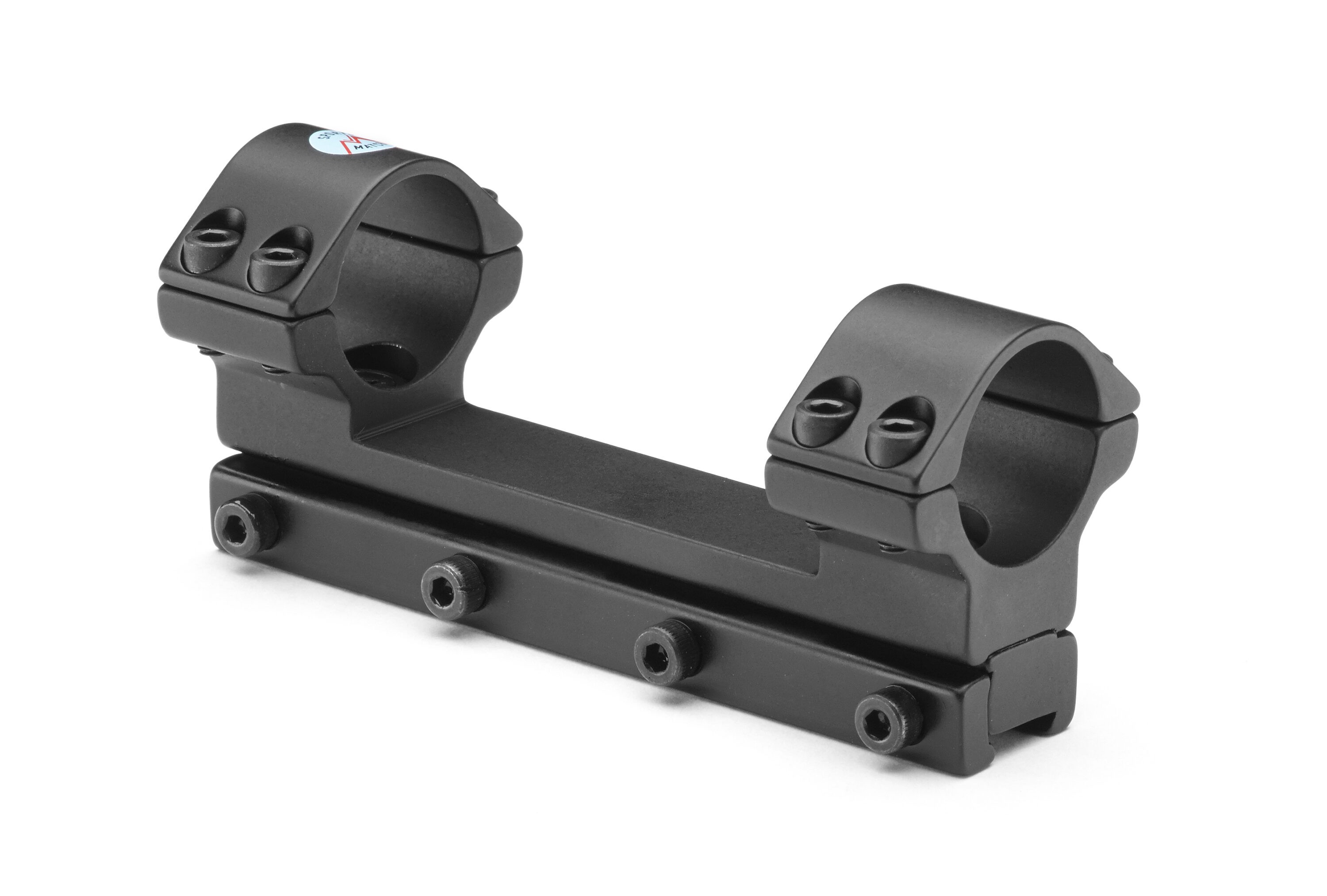 The Dampa mount is a revolutionary scope mount in design and function. Conceived as the ultimate recoil absorbing and accuracy-enhancing mount, the Dampa utilizes rubber bushings to damper the shock and vibration that the telescopic sight would normally be subject to. This feature I'm told almost entirely reduces the need to re-zero your scope between shooting sessions and prolongs the life expectancy of your scope.
This version will fit scopes with 1" (25mm) tubes with front objective lenses up to 50mm in diameter. The Dampa Mount utilizes an extra secure two screw strap and the mount is entirely constructed of high-quality aircraft grade aluminium, machined to exacting tolerances at a facility inn the U.K. The four screw clamping base is suitable for dovetail rails of 9.5 to 11.5mm.
The Dampa Mount is supplied with 3mm Allen key that fits both ring and base screws. These mounts have long been known as the best scope mount for use on heavy recoiling spring piston air rifles. Ask at your local or visit Trade enquiries to NIOA.