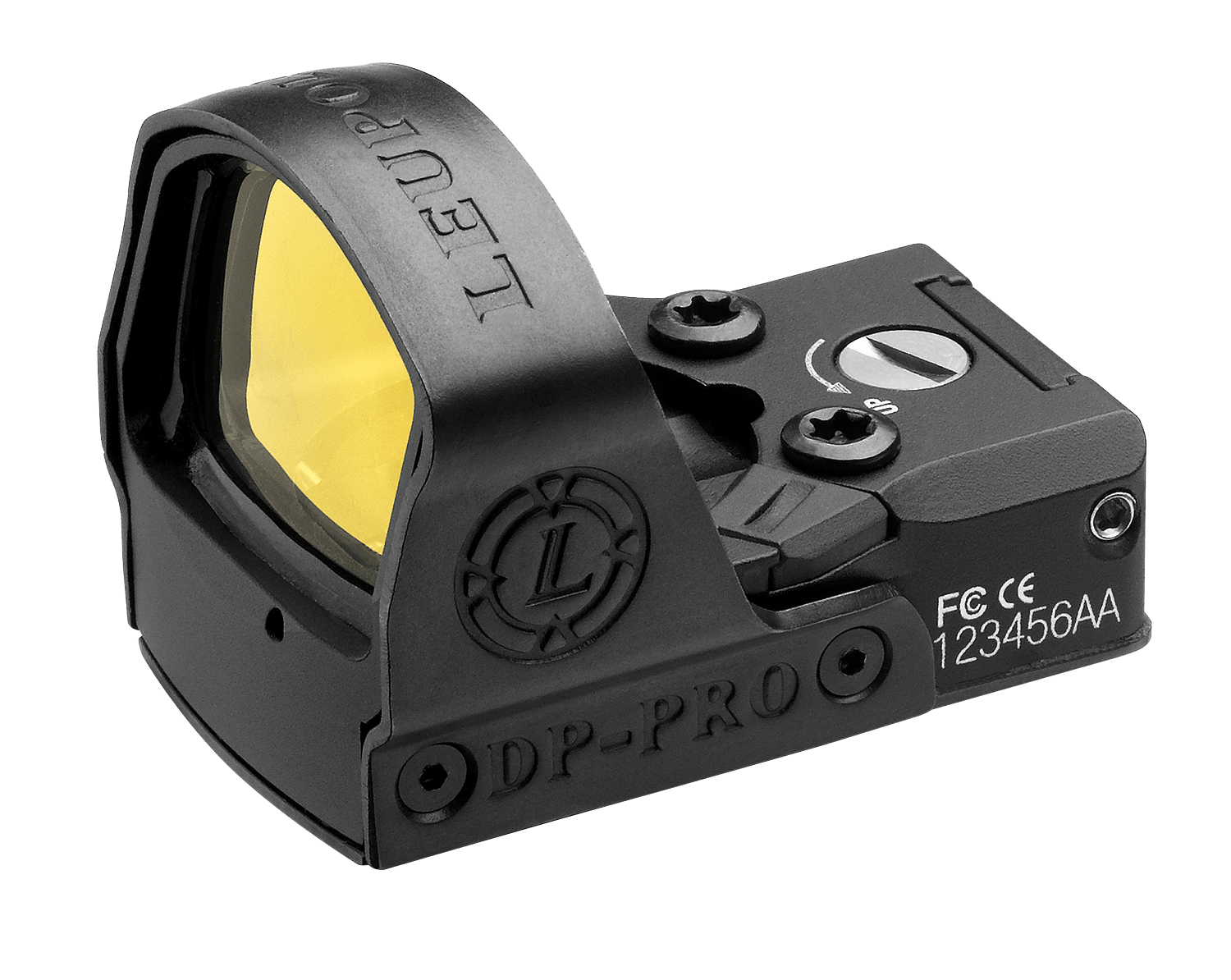 Get dead-on target in a split second without losing awareness of your surrounds. The DeltaPoint Pro reflex sight offers a bright, crisp reticle and an exceptionally wide field of view with unmatched edge-to-edge clarity. The lightweight aluminium housing is shrouded by spring steel for the ultimate in ruggedness while the aspheric lens generates a wide field of view with some of the best image quality seen in a reflex sight.
Leupold's patented motion sensor technology discerns any movement of the sight and automatically activates the illumination which is inset into a light tunnel to reduce the light signature in tactical situations. The auto-brightness sensor immediately and continuously samples the current lighting condition to provide optimal reticle intensity or this feature can be overridden should a manual mode be required.
In addition, an optional rear iron sight can be installed on the deltaPoint Pro and co-witnesses to the red dot giving the user continued functionality in case of battery failure (a taller front sight may be required). The DeltaPoint is waterproof to 66 feet and offers 1MOA elevation and windage adjustments, eliminating the need for adjustment lock screws and ideal for pistol or long arms.
Models available are the DeltaPoint Pro with 7.5MOA delta reticle and the DeltaPoint Pro with 2.5 MOA dot reticle. Other features include 1 x magnification, DiamondCoat lens coatings to protect from scratching, anti-reflective lens coatings, low battery indicator, protective scope cover, blackened lens edge to reduce glare and offer improved contrast and resolution and unlimited eye relief, designed for both eyes open use. Ask to see them at your local gun shop. Trade enquiries contact NIOA.