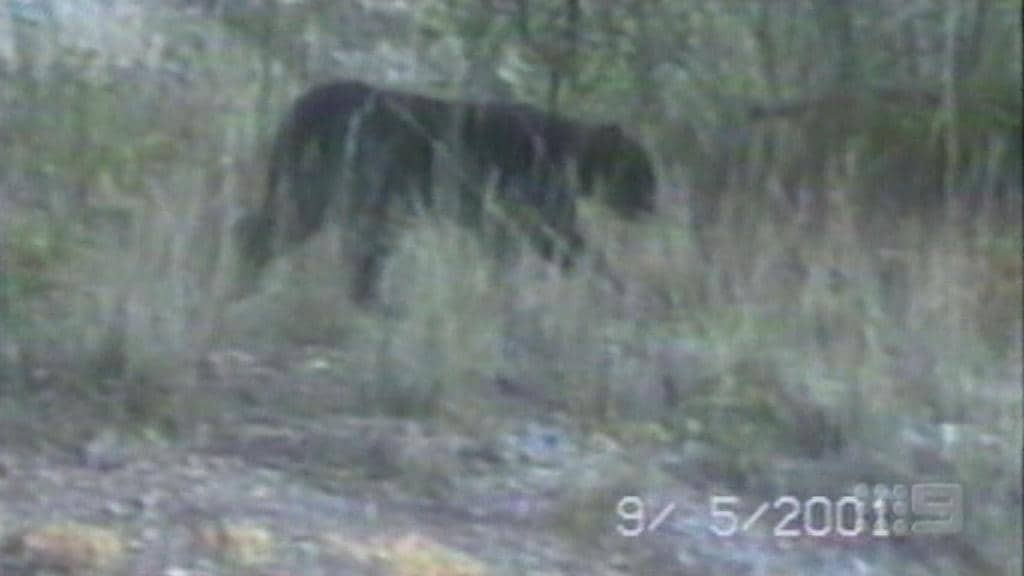 The legendary black panther has been quiet of late however continued sightings are still surfacing. With modern camera technology, we must be due for a clear photo or video to prove its existence once and for all.
But despite being tinged with controversy and steeped in a history of conspiracy theories, the legend is flourishing, as hundreds of sightings continue being made across the country.
The latest video shows claw marks on a NSW Central West Riverine Floodplain tree. The video comes from an area that has
had many reported sightings over the years.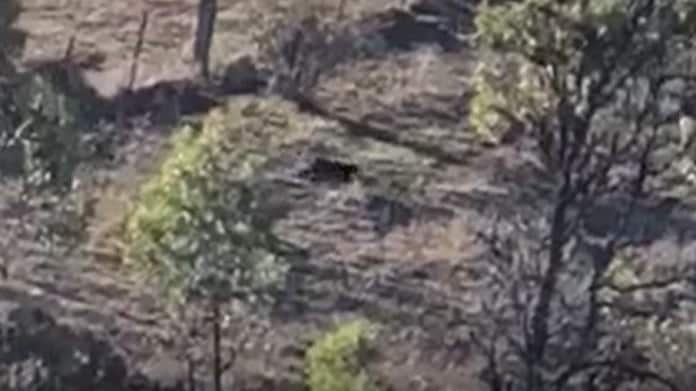 The Courier Mail reportedJamie Pratt told news.com.au of the large puma-type animal he saw in central Victoria.
"There was no doubt about it, it was huge," he said of the creature, which was less than a hundred metres from him, in semi-clear bushland outside of Tarnagulla.
"It was big, slinking down the gully and it had a massive tail — it was much bigger than a regular cat and much bigger than a feral cat," Mr Pratt explained.
He said the area where he'd seen the black panther was filled with trees, but clear enough to see 60 to 70 metres away, where the cat was slinking along. It had a distinctive black body, and a large, big-cat type head.
He said seeing the animal made his blood pump fast, frightening him. He spotted the animal years ago, in the late 1990s while walking his two dogs, large Ridgebacks, and remembers the moment clear as day.
Others have reported seeing a "very large black cat" more recently in the same area, with multiple reports on theBig Cat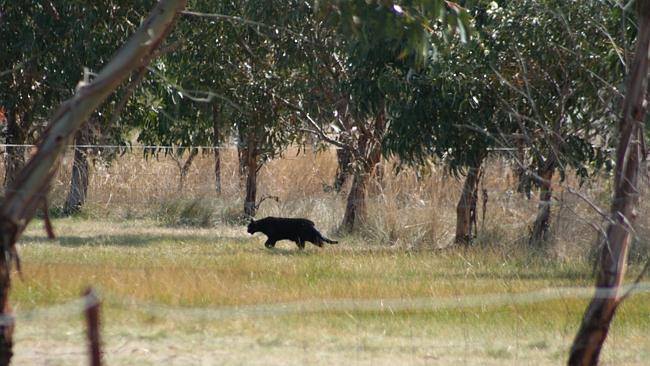 Sightings Australia Facebook Groupdescribing a disturbingly large animal in Tarnagulla.
Mr Pratt said some of these people had contacted him, telling him what they'd seen.
A woman posting in the group said she'd also seen a black panther in the Tarnagulla area more recently, that crossed the road in a single jump. She said it was "not as high as a deer, but huge as in length".
Another big cat spotter told news.com.au he saw a cat bound across the road while driving home from a friend's home, just 30 minutes outside of Sydney.
Ray Wilesmith said while driving home from a friend's home in Warragamba, he was rounding the S-bend corners near Silverdale.
He said he saw the animal bolt out in front of the car, sprint across the road, and "just as quick (it) was gone".
Mr Wilesmith said everyone in the car saw the panther, including his wife and preschool-aged children, who were left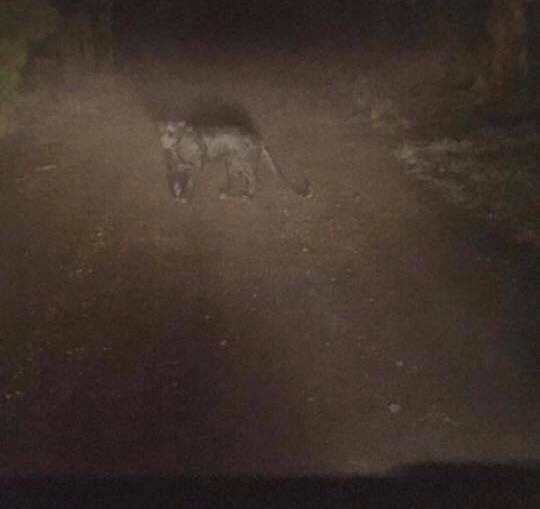 wondering "WTF was that".
He was so taken by sighting the creature, he started filming all his car trips in the area, and captured every following journey he took in the hopes of catching another glimpse of the animal.
"We (filmed) the next 27 trips there on the hope we could capture it," Mr Wilesmith told news.com.au. "Alas," he never did capture another sighting of the animal.
WHY ISN'T NEWS OF WILD BIG CATS PUBLIC?
Mr Pratt said after he sighted the puma/panther-like creature while walking his dogs in Central Victoria, he was certain about what he'd seen. But he said when he told others, they mocked him.
"I mentioned it to a couple of people and they thought I was crazy," Mr Pratt said.
He said conversations about big cats are often hushed up within communities and he thinks people often conflate the sightings with conspiracy stories linked to the animals.
He said his friend who had encountered the maimed kangaroo said he also had felt others would think he might be "crazy".
Vaughn King, a former keeper of big cats at Australia Zoo, previously said he believes three types of big cats are indeed roaming bushland across Australia. He identified the likely culprits as the leopard, jaguar and mountain lion in an interview withThe Newcastle Heraldin 2017.
Mr King said he'd been directly told by a former Australian circus owner that they'd lost big cats over the years.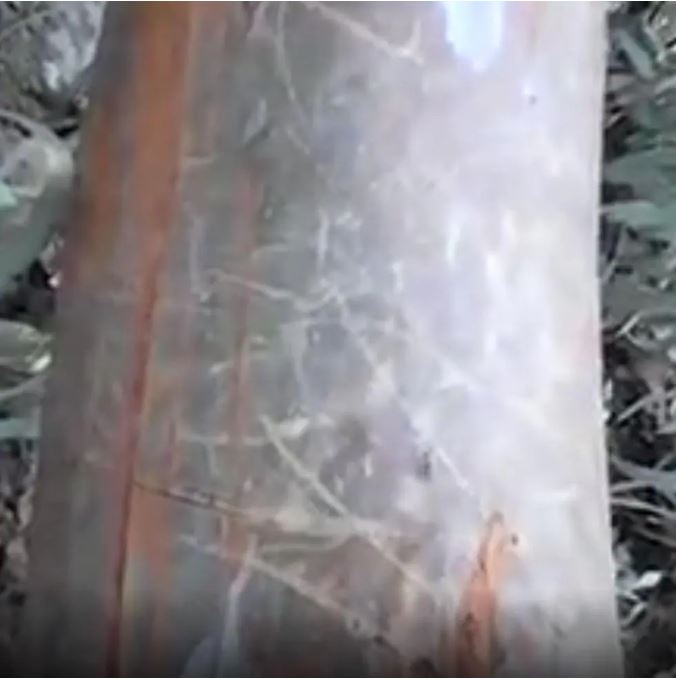 "I have spoken with a former circus owner who admitted to me in person that they had plenty of accidents over the years, one in particular where they lost an array of animals – including big cats (black leopards)," he said.
Other theories abound for how big cats may have ended up in Aussie bushland, including that US naval soldiers who travelled to Australia were involved in the accidental release of the panthers, and were unable to capture the felines after they escaped.