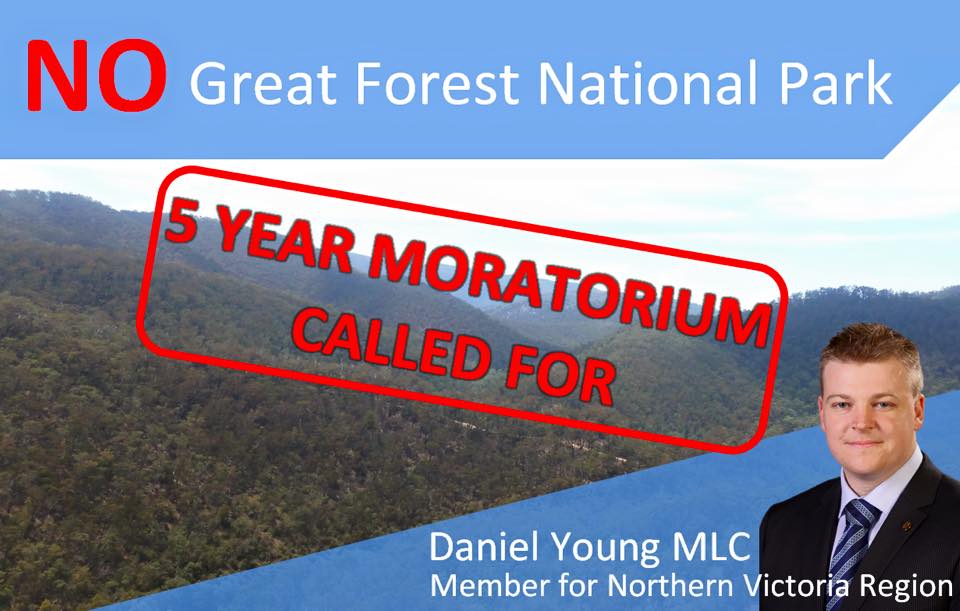 Shooters Party representative and Member of the Victorian Legislative Council, Daniel Young, has called for a 5-year moratorium on the establishment of the Great Forest National Park. You can read what Daniel has to say on the matter HERE, but in summary he wants to know:
1. Whether Parks Victoria actually has the budget to run a park of this type.
2. Whether it can be guaranteed that the establishment of the park won't impact on other park users.
3. Whether DELWP can provide for adequate fire protection,
4, Whether DELWP is capable of adequately managing pests in the proposed new park.
Thease are all very good questions that need answering before this goes any further.  Great work Daniel!