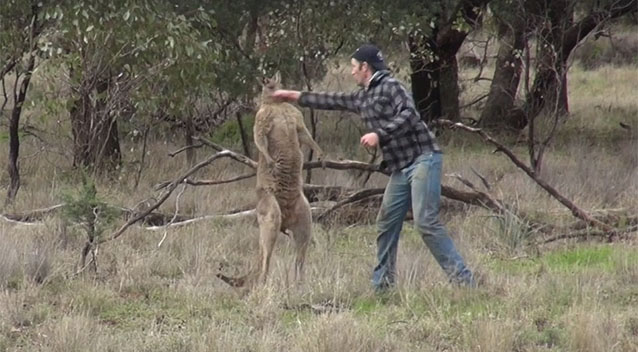 This week we witnessed one of the most Aussie videos to hit the internet. Greig Tonkins was filmed saving his dog from the headlock grip of a big buck kangaroo when things escalated.
After fearlessly releasing his dog from the roos grip he found himself toe to toe with the buck roo. In true Aussie fashion Greig stood his ground and gave the roo a right hook to settle the big marsupial down.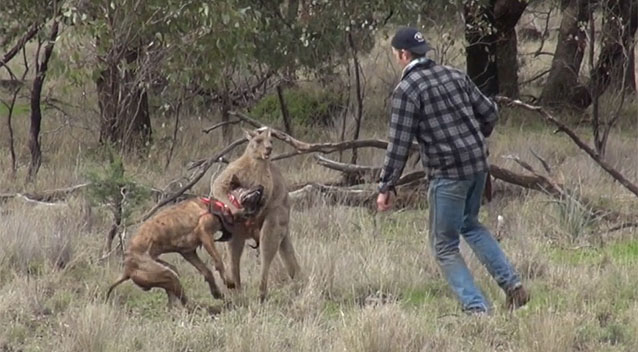 The video soon went viral registering millions of hits in a very short time globally. The story un earthed and even more impressive heart felt story of mateship and a life taken too young.
The clip was taken during a dying man's last wish to go on a boar-hunting trip with his mates.
Kailem Barwick, who passed away from cancer last week, was treated to the adventure in June on his friend's property in Condobolin, central NSW.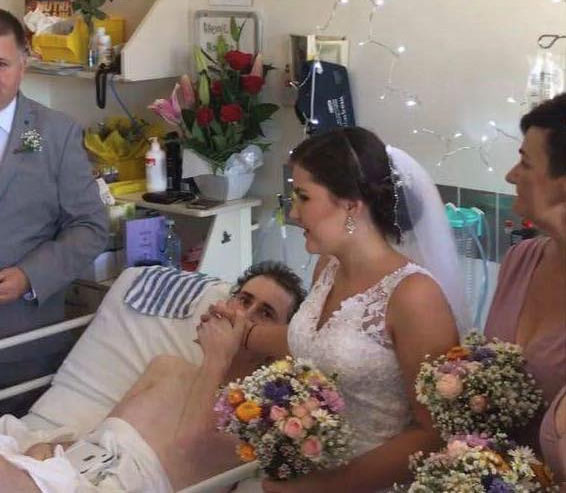 The hunting trip was a final wish from Kailem to experience an outdoor adventure with his buddies before he was left bedridden.
Just days before he passed away, Kailem married his girlfriend, Brandi-Lee Wadwell, in a small ceremony by his hospital bed on November 27.
On December 1, Kailem lost his two year battle to Ewing Sarcoma, a rare bone cancer.
The story behind the video was revealed by friend Mathew Amor, who said Kailem would have been thrilled with the response to the kangaroo standoff.
"Kailem would be looking down from up there and laughing because it was the highlight of the trip," Mr Amor told News.com.au.
He insisted Mr Tonkins did not hit the kangaroo hard, and that there were no injuries to any person or animal.
But Mr Tonkins, an elephant keeper at Taronga Western Plains Zoo in Dubbo, is now under investigation from his workplace.
"Good animal welfare and the protection of Australian wildlife are of the utmost importance to Taronga," the zoo said in a statement.
"We are working with Mr Tonkins to understand the exact circumstances of the event and will consider any appropriate action."
The hour-long highlight reel from the trip was made into a DVD, which is now available at leading newsagents.
Kailem will be laid to rest on Thursday, surrounded by his friends, family and loving wife.
PETA Call for Prosecution
PETA the publicity mongers always looking to get their name out there has condemned the actions of a man filmed punching a kangaroo, saying he should be prosecuted not hailed a national hero.
Claire Fryer PETA's campaign coordinator has added more humour to the video in true PETA fashion.
"Punching a kangaroo in the face is neither brave nor funny, it's illegal, as is harassing native wildlife with dogs,"
"Not only has he assaulted a kangaroo and potentially injured his jaw, nose or eyes, but he has put the dog at risk of serious injury by using him for hunting.
"Kangaroos can also easily develop Stress Myopathy when confronted by dogs and humans, which often leads to a painful death from rhabdomyolysis, even if they at first appear uninjured.
"This kangaroo may well have gone on to suffer for days or even weeks before dying following this incident.
"It's extremely concerning to hear that those involved considered this incident to be the highlight of the trip.
"The man in this video should be prosecuted instead of being made out to be a national hero."
You can vote on the discussion here.