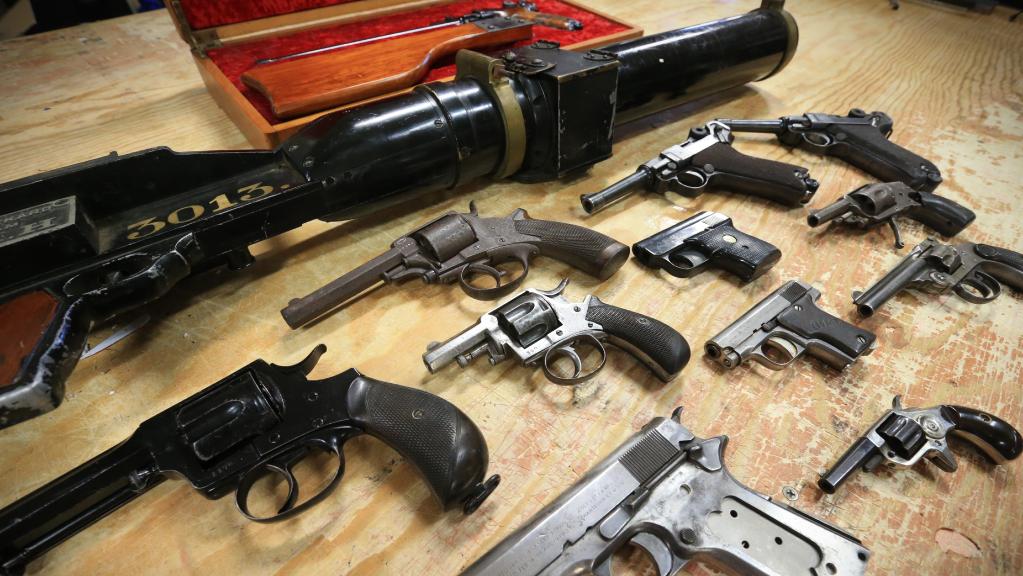 The Brisbane Courier Mail reported an elderly Brisbane widow clearing out her husband's estate has discovered a rare WWI air force machine gun camera and a cache of grenades and historic handguns.
The stunning collection was handed in as part of the current national firearm amnesty to a gun dealer at Margate, on Brisbane's bayside.
The firearms amnesty gives the public opportunities to declare families heirlooms or firearms found on properties.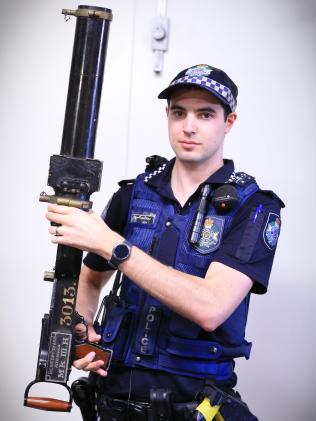 Cleaver Firearms director Jade Cleaver said the machine gun was a rare find as it did not fire bullets but took pictures and was used as a training aid for pilots in Britain's Royal Air Force.
He said the cache also included a pre-1900s Colt pistol, three German Lugers, including one stamped with a WWI infantry mark, and a French WWII pocket pistol.
He said it was not unusual for significant collection to get handed in during amnesties and he had previously collected a Colt pistol that once belonged to Ned Kelly's sister, Grace, and a US-made WWII flamethrower.
"There's a lot of Australian history out there in cupboards like this machine gun that has been used in the Royal Air Force," he said. "With the amnesty, people can bring them in and sell them, then they can get registered and sold to a dealer or a museum for display."
Mr Cleaver said the response to the current amnesty, which runs until September 30, had been particularly strong, especially as more than 20,000 guns had been returned in Queensland just three years ago.
Police Minister Mark Ryan said nearly 3500 firearms had been handed in since July 1, including 1371 that were not registered and 10 reported stolen. He encouraged others to either register or surrender their firearms. Under the amnesty, anyone with an unregistered firearm can legally dispose it off or register it without penalty.