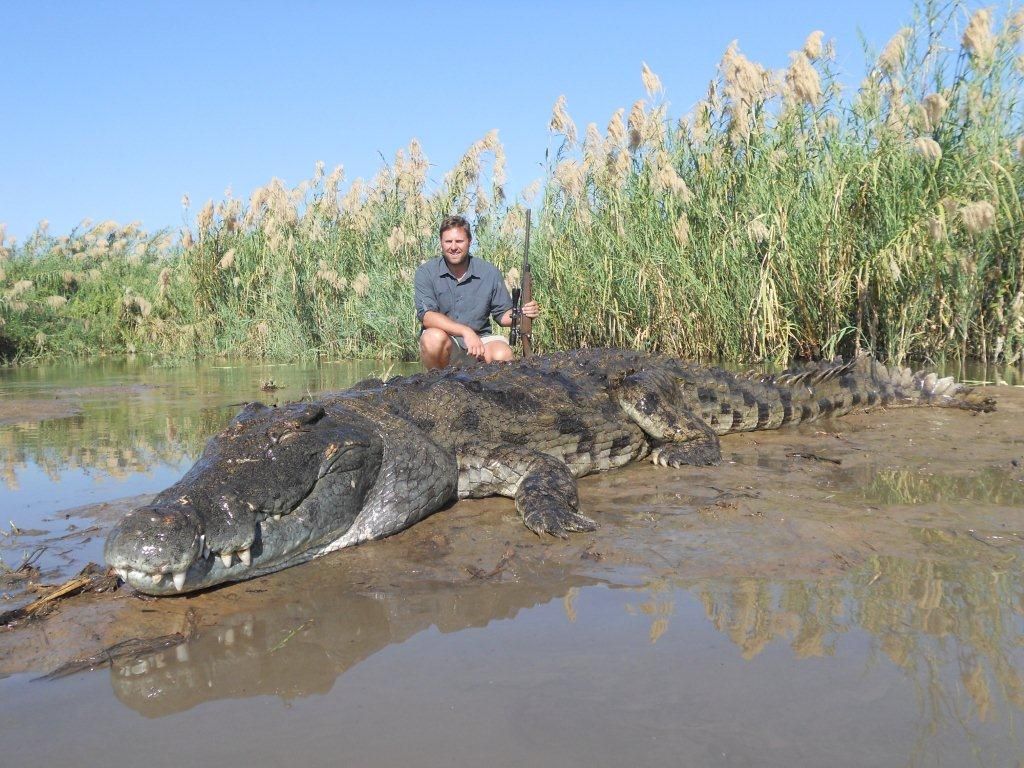 The Northern Territory's chief minister has called on the federal government to allow the controversialcrocodile safari hunting in Northern Australia.
The statement was releases after Michael Gunner reported that crocodile farming was worth more that $100million per year to the local economy.
Michael Gunner saidWe know that crocodiles sell to tourists, we know they sell papers, but what hasn't been incorporated into the figures is the value of the industry so what we're looking into here is the value of the industry,' he said.
'Traditional owners and indigenous enterprise on country which we think would be something very powerful and would add to what locals can do,' he said.
Mr Gunner's comments follow similar calls from Independent MP Bob Katter for crocodile safari hunting to be allowed in Far North Queensland. Crocodile farmer and owner of Darwin's Crocosaurus Cove Mick Burns says he supports the move but that any hunting needs to be highly regulated.
'Just because you've got good money doesn't mean you're a good shot,' he said.
'We want to get positive outcomes from it but there's absolutely no question that when you live in a remote location, when you live with crocodiles, they're an Apex predator, they're at the top of the food chain, and human-crocodile conflicts humans come off second best.'